What is education toys for kids/ toddlers and how to get Educational toys wholesale?
Here will show you a complete guide about educational toys, toys info and wholesale info.
#1 What is Educational Toys?
Educational toys are informative toys used for the social, cognitive, physical, and emotional development of toddlers, infants, elementary, preschoolers, and middle school kids. It also stimulates the learning process in children.
Educational toys include activity sets, construction sets, math and science kits, play dough, DIY craft kits, and theme-based toys related to alphabets, animals, & numbers.
Educational toys are expected to instruct and encourage the knowledge development of children.
#2 What is hot sale education Toys now?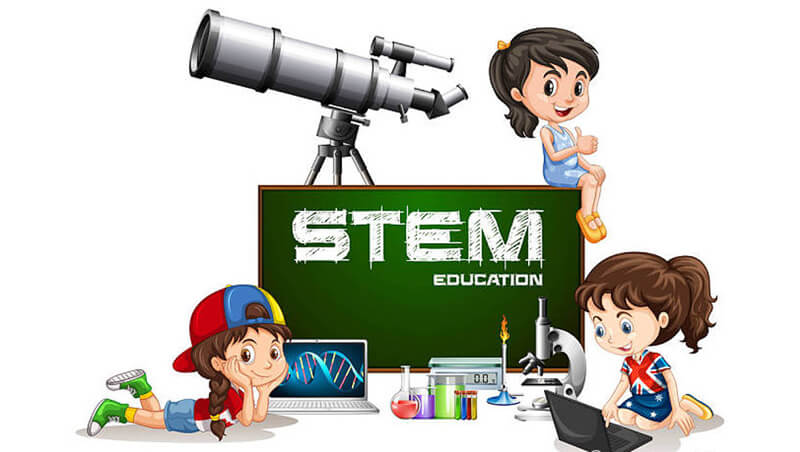 Trending factors such as innovative robotics toys for S.T.E.M (science, technology, engineering, and math) education, rising 3D shapes in toy designs, and surging green educational and eco-friendly toys are expected to drive the educational toys market globally in the coming years. 
Moreover, a growing number of online buyers is a driving factor for the educational toy market during the forecast period all across the globe. However, the prices of raw material used for making educational toys are inconsistent, which is projected to hinder the educational toys market during the forecast period. Educational toy manufacturers are also progressively focused on using only environmentally friendly materials, as well as making major investments in R&D that are estimated to be an opportunity for the educational toy market in the future.
#3 What is the category for educational toys?
The global educational toy market can be divided based on product type, age group, educator type, end-user, distribution channel, toy type, and region.
Based on product type, the educational toy market is segmented into academic, cognitive thinking, motor skills, and others. Motor skills are further bifurcated into fine motor skills and gross motor skills. Motor skills are expected to dominate the market during the forecast period.
In terms of age group, the market is divided into 1 – 4 years, 4 – 8 years, and above 8 years.
Based on educator type, the market is bifurcated into S.T.E.M. (science, technology, engineering, and math) activities, brain breaks, gifted & talented, classroom games, after school, and lesson plans.
Based on the toy type, the educational toy market is divided into indoor education toys and outdoor education toys. In terms of end-user, the market is separated into residential and commercial. Based on the distribution channel, the market is distributed offline and online. The online channel is bifurcated into third-party sales and direct sales. The offline segment can be further bifurcated into discount retailers, specialty stores, department stores, sports stores, and stationery shops. The offline channel segment holds a prominent share and is projected to continue its dominance during the forecast period in terms of revenue.
#4 How is the educational Toys sale market trend?
The global educational toy market is expected to post a CAGR of over 11% during the period 2018-2022.
The adoption of smart toys in the childcare sector is gaining traction with the advent of Internet-connected devices and digital toys. Smart toys and AI-based smart toys not only interact with children through movement or speech but also allow users to download and install bundles from the app store. The preference for these toys is increasing as it helps in improving the academic, motor, and cognitive skills of students. Thus, the increasing demand for smart toys will boost the growth of the educational toys market during the forecast period.
Many vendors, educators, and parents are opting for eco-friendly educational toys due to growing concerns about the safety of the raw materials used in the educational toys industry. Toy manufacturers offer sustainable and eco-friendly toys. with the growing demand for green toys, the market for educational toys is expected to showcase a positive outlook during the forecast period.
#5 What are the certification requirements for educational toys?
Manufacturers exporting products to Europe should determine whether their products must be certified with a CE marking that indicates compliance with the European Union's health, safety, and regulatory requirements.
EN71 is a set of European Product Safety standards that applies to all toys sold in the European Union. (check detail)
EN 71, which is also a part of the CE directive, has been put in place to ensure that all toys sold in the EU meet certain minimum safety standards on the following factors:
Mechanical
Noise
Flame retardance
Chemical composition
Electrical Safety
Sanitation
Radiation
#6 How to find educational toys wholesale suppliers in China?
#6.1.1 Search on Google
Type the key work on google.com you can find a lot of wholesale suppliers in your country.
#6.1.2 Search on Alibaba
Alibaba.com gets quite a lot of education toys vendor/ treader on it. Variety items to choose online and easily connect with the supplier directly.
#6.1.3 search on Linkedin
Linkedin is a good way to source educational toys suppliers too.
#6.2 offline
#6.2.1 China Yiwu Toys Market
China Yiwu toys market offer all kind of toys including RC toys, regular toys, soft toys… you can physically visit this toys wholesale market can check sample directly.
#6.2.1 China Shantou Toys market
China Shantou toy market is a premium quality toy market for plastic & cardboard material toys. With good design and branding items, you will always get a new idea of interesting education toys.
(TonySourcing Team provides Yiwu toys market and Shantou Toys market service including guide service and one-stop buying service.) 
#7 What is the best education Toys?
The best education should be with play, learn and smile function.
Play Function
Education toys are developed based on areas such as Spatial concepts, Mathematical Logic, Intellectual Development, Language Learning, Art Appreciation, and Cognitive Competence. various educational toys can stimulate children's abilities in various distinct areas and tap into their innate potential through fun games. 
Learning function
Get children to take the initiative to learn, willingly. Play is the foundation of learning! When a child picks up a toy with interest, it indicates that his/her brain is already in a state of high-speed brainstorming. At the same time, the child will also start training his/her motor skills, eye-hand coordination, concentration, language and communication skills, creativity, imagination, spatial concept, logic, and problem-solving abilities as well as mathematical thinking skills. 
Hence, it allow children to naturally and effortlessly develop all-rounded abilities through play. 
Smile function:
"Play and Learn" is still insufficient. 
The best wish is for every child to smile from the heart, learn to think and even take a step further and explore, when they play with the educational toys.
Below is some new educational toys wholesale item you never saw before
If you need the catalog, please let your comment below and leave your email address, we will send the NEW education toys wholesale catalog for you, for Free!