What is the best baby toys?
For babies, play is not just entertainment, it's the primary way they learn and develop. Before birth, genes determine how the brain is wired. Neurons travel to different parts of the brain, forming connections, called synapses, and waiting for a stimulus. After a baby is born, every experience—sight, hearing, touch, taste, and smell—helps stimulate these synapses and create trillions of neurons. The more complex these interconnections, the smarter the child will be.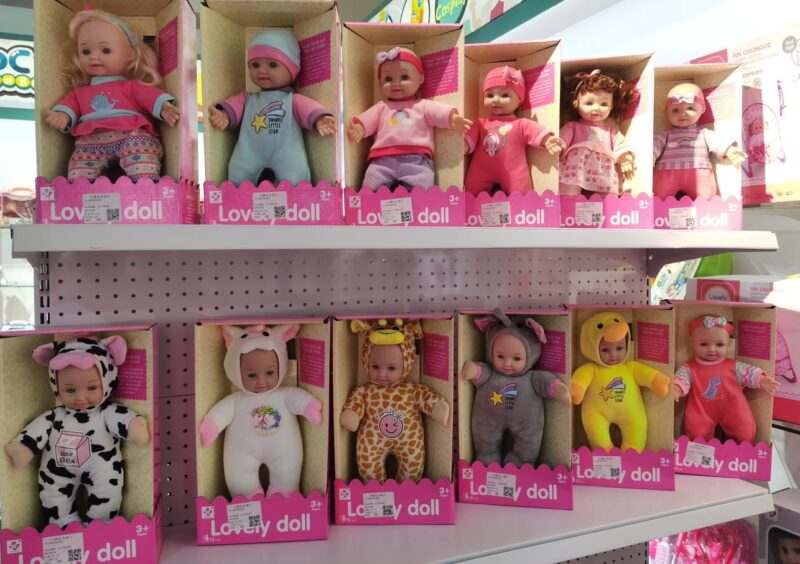 Providing babies with toys suitable for their age, providing early stimulation and extensive experience to the brain will help children develop cognition and creativity faster and more comprehensively, so choosing the right toys is also very important.
Let me introduce to you the best baby toys.
#1 Music baby fitness mat
It's designed with a lot of baby activity toys, parents will be amazed at how much their little ones have fun in the gym.
Playing happy nursery rhymes, fun sounds, and twinkling lights through the piano keyboard, this jungle baby gym play mat rewards your baby with bright lights and music and stimulates all senses including hearing and sight.
It's suitable for babies of many ages, and the upper bow and keypad can be removed from the gym if desired. with a smooth surface without edges, it can be easily folded and taken outside, and the mat can lays flat on the floor for kicking and playing.
By grasping the small animal's body and its plastic parts, gently shaking the rubber ring will make a sound when it collides, and exercise the baby's hearing.(this is the best baby toys i like:)
The Giraffe's built-in sound generator, squeeze it with small hands, and make a sound. Frequent grasping increases the baby's small hand muscles. development of.
There are rattles in the ears, and the baby will make a "squeak" sound when pinched, which attracts the baby's attention and cultivates the baby's interest.
The rich colors attract the baby's attention and increase the visual power. The baby can increase the cognition of small animals while playing, so that the baby can grow up healthily in happiness.
#3 Multifunctional baby walker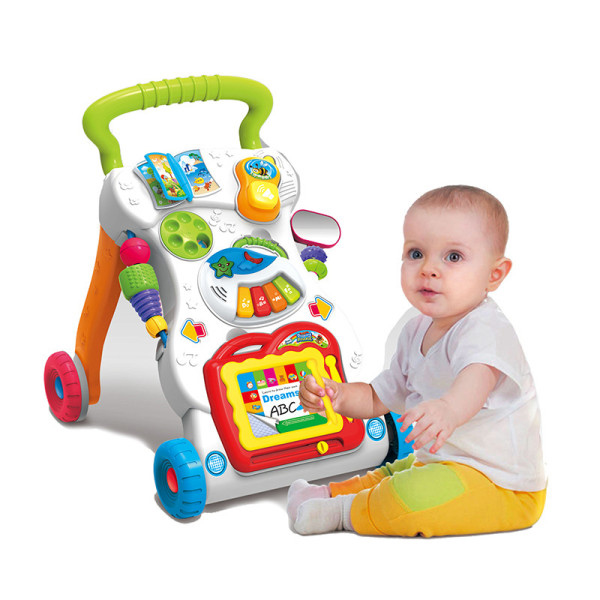 It is made of environmentally friendly ABS plastic, non-toxic and harmless to babies. Perfect for all stages of baby's growth from sitting to standing to walking.
Equipped with detachable educational toys: The fun-filled activity panel includes a drawing board, piano, telephone, rattle, mirror, etc., allowing babies to learn a lot of knowledge while having a lot of fun.
Anti-skid wheels with deceleration control: 4 wheels ensure a stable structure, safe for young children to use, and the added anti-skid strips can prevent slipping, in addition, the deceleration control function can effectively prevent toddlers who have just started to walk from falling due to excessive speed.
One of the best baby toys, every infant will like it.
The soft and high-elastic bite feels good, which can help babies relieve the pain of teething. The TPU soft rubber grip ring is soft yet tough and comfortable to hold, easy for small hands to grasp, and rich colors can attract the baby's attention very well.
The built-in multicolored rattles shake and sound to bring clear and pleasant ringtones to the baby, making every sound seem to touch the baby's heart.
#5 Rainbow baby sorter toy
Babies try to push the shape through the elastic band for sensory recognition. As a baby toy to explore and try, it can awaken children's curiosity and helps them explore, experiment, and discover.
The frame is made of high-quality ABS plastic has rounded corners and is soft. All the edges and patterns are very smooth and rounded, comfortable, and skin-friendly. A high-quality elastic cord is used, which is not easy to deform and hurt the baby's hands.
The 6 colorful sensory shapes are designed with attractive textures that are finger-pleasing and promote baby's color and shape recognition.
These are the 5 best baby toys that have always been popular with everyone. We have been in toy industry for almost ten years and have a good understanding of the toy market and industry.  Here we will share your the 100+ best baby toys Catalog, if you are interested, please fill up the form blow and download for FREE!