We all know that if you want to buy something for less money, you should look in China. China is the center of the world for importing many things, from safety pins to airplane parts. There are more kinds of products, and the size of each container will be different. So, if you want to make sure the products are in good shape, you should hire the best China freight forwarder. The company chosen should be reliable and have experience sending different kinds of goods to different vendors.
If you don't know who the best China freight forwarder is, you are on the right page. Here, we'll talk about everything that will help you choose the best freight forwarder for your imports from China.
#1 What is a freight forwarder?
#2 Why do I need a freight forwarder when I buy from China?
#3 How important is the freight forwarder?
#4 Freight Forwarder Shipping Solution
#5 Things to Keep in Mind Before Choosing a Chinese Freight Forwarder
#1 What is a freight forwarder?
Before we look for the best forwarder, let's take a quick look at how freight forwarding works. Freight forwarding is a very important part of the process of importing. In freight forwarding, the freight forwarder coordinates the shipping of goods from one country or place to another.
There are many ways to get somewhere, such as by boat, train, car, or plane. The freight forwarder can be a single person, a company, or an agency. In other words, a forwarder, freight forwarder, forwarding company, or forwarding agency is a company or person that coordinates and ships products for corporations or individuals to get products from the producer to the customers, markets, or distributors.
Now, let's talk about how to find the best China freight forwarder to get your goods from China. Freight Forwarder = Shipping Agent.
#2 Why do I need a freight forwarder when I buy from China?
Cheap
Because of lower labor costs, lower costs, lower exchange rates, and other factors, freight forwarding services in China are less expensive. Because of these things, not only are the shipping costs low, but so are the storage costs.
Agility
Since there is more competition in this field, the Chinese freight forwarding company or agent will be able to move quickly. This will help you even if you have to change your plans at the last minute.
Flexibility and getting things done
To get things from China, you have to fill out a lot of paperwork and meet local requirements. To do all of these things, you need a freight forwarder in your area. Getting things done in China can also be hard because of the language barrier.
Personalized Services
The freight forwarder will take care of all of your logistical needs and can work with you one-on-one. It will help them better understand what you want.
#3 How important is the freight forwarder?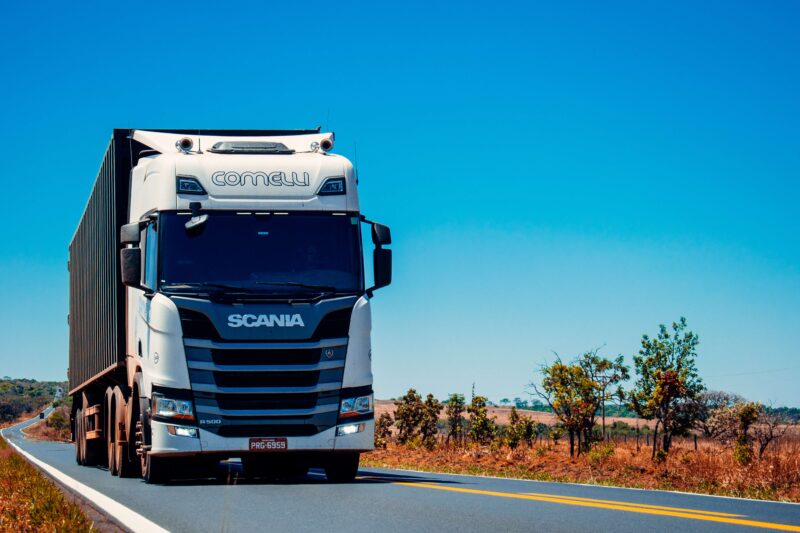 Many people still think that hiring a freight forwarder in China is an extra cost that cuts into the profit margin. And they think they can only do shipping because they think a freight forwarder is only good at logistics. But freight forwarders have a lot of other benefits, which I will list below.
Save Time & Energy
The most important part of your import business is how quickly you can bring in products and get them to customers. If you hire a freight forwarder, you can get your goods faster than if you try to handle the logistics yourself. This is because freight forwarders will know a lot of people in the transportation business.
The freight forwarder will be the logistics company's regular customer, and the company will give the freight forwarder's request more attention than someone who is a one-time customer. So, if you want to save time and energy, you need to hire the best China freight forwarder.
Cost-effective: a way to save money
If you are new to shipping, it will be hard for you to find the best prices for shipping services. And another problem is that there will be a lot of logistics companies and ways to move things. If you are new to this business, it can be hard to choose the best way to move things and the best logistics company.
On the other hand, if you choose the best freight forwarder, the overall cost of logistics will go down. Even after paying the freight forwarder's fees, the cost will still be less than if you did these things on your own.
Experience
Experience is the only way to learn. If you are new to the business of importing, it won't be easy to choose the best way to ship and the right logistics partner. Since these are all things that freight forwarders do every day, they will be very good at doing them. So, hiring the freight forwarder will save time, energy, and money.
Customs and export rules at the point of origin are known to the locals.
China is the best place to get all kinds of products, but the biggest problem is the language and the way people there do things. If you don't speak Chinese, it's hard to coordinate the logistics and get the products to your country.
Also, if you want to import, you need to know about the local customs and export rules. So, if you hire a freight forwarder, they can help make the process of importing easier.
Goods Consolidations
It's common knowledge that it's hard to find all the products or different kinds of the same product in one place. If you bring in goods from many different places, it can be a nightmare to get them all together and put them in one place.
But if you hire a freight forwarder, you won't have to worry about this because they can help you put all the items in one box. Also, the products will be picked up at different times, so you need good warehousing services. The freight forwarder will take care of this for you.
Multimodal Transportation
There are many ways to get products from China to your country. The mode of transportation depends on many things, such as the type of goods, how quickly they need to be delivered, their size and weight, etc.
Freight forwarders will help you figure out the best way to get the goods to you on time based on what they are, how quickly you need them, and how big they are. They can send packages by road, air, train, or ocean.
#4 Freight Forwarder Shipping Solution
If you are new to importing from China, it will be hard to do without the help of a freight forwarder. Because of this, many importers choose the best way and company to ship freight from China to make the process easier. Because of this, freight forwarding services are very important. Let's take a look at the services that every importer can get from a freight forwarder.
4.1 Sea Freight Forwarding Services
If you want to ship something by sea, it can be a good idea to hire an ocean freight forwarder. They can help you with all the tasks that come with shipping by sea. Freight forwarding by sea always involves a lot of different tasks, like getting the goods to the dock, loading the goods, reserving the containers, etc. So, to avoid all of these problems, many importers choose to hire the best sea freight agent.
Container Forwarding Services
In sea forwarding services, the freight forwarder does many things, and one of them is container forwarding. It means figuring out which type of container is best for the size and amount of goods.
FCL Shipping
When you have a lot of things to ship, you need FCL shipping, which stands for "full container load." In an FCL shipment, one person owns the whole container, and all of the goods inside belong to the same buyer.
LCL Shipping
LCL shipping, which stands for "less than container load," is what you need if you only have a few items to ship. This container is also called a "consolidated container" because it holds the goods of several different people. So, if the goods aren't too heavy, the freight forwarder will use LCL shipping.
4.2 Air Freight Forwarding Services
Most freight forwarding companies have experts in both air freight forwarding and all other types of transportation. The air freight forwarder helps figure out what the best air vehicle is and everything else that goes along with that.
The air freight agent will know everything there is to know about shipping by air, and they usually don't do any other kinds of shipping. So, you can get specialized help if you hire an air freight agent.
Air freight forwarding tasks need to be done by people who know how to do them. This makes the process go more smoothly.
4.3 Rail Freight Forwarding
Rail freight forwarding is one of the oldest and cheapest ways of getting the product delivered to your doorstep. However, this method arrives with some of the limitations. You can only avail of this service if your place can be reached by land. Or you can ask the freight forwarder to transport using rail and then select the convenient mode if there is no more option to transport through rail.
Choose express freight services if you need to import perishable goods quickly. Express freight should be used to move things like medicine, fruits, vegetables, meat, and other food items. With this method, the goods can be sent to the importer quickly. This is also a service that importers can get from the freight forwarding company or agency.
4.5 Amazon FBA Freight Forwarder
Amazon FBA or Amazon Fulfillment By Amazon is a service where Amazon chooses, packs, and sends the customer's products. In this service, Amazon's fulfillment centers will hold the products. Amazon's fulfillment network is the best in the world. You can search in different ways to find the best Amazon FBA freight forwarder in China. The FBA freight forwarder helps the sellers get their goods from factories overseas to Amazon's distribution centers. The FBA freight forwarder helps with organization, storage, and logistics.
4.6 Door to Door Freight Forwarder
Door-to-door freight forwarding is another service that China freight forwarder offers. That means freight forwarders move the goods from the seller's factory or warehouse to the buyer's warehouse or transportation center. From here, the buyer will keep the goods and send them to the location of the end customer. The freight forwarder can use any of the different types of transportation to do these jobs.
#5 Things to Keep in Mind Before Choosing a Chinese Freight Forwarder
If you want to find the best forwarder agent in China, there are a lot of things you need to think about. Let's take a look at everything that's important when picking a freight forwarder.
Shipping port
In the freight forwarding business, the location of the port is a big deal. In China, there are a number of freight forwarders, and most of them are near the ports. Freight forwarders are mostly found in business districts. So, you can find people searching for Shenzhen freight forwarder, Ningbo freight forwarder, Qingdao freight forwarder, and Guangzhou freight forwarder as keywords.
Registered Capital
The freight forwarding company's registered capital is important because it shows how trustworthy the agency or company is. The more registered capital they have, the more money they will have to help people and give good services.
Freight forwarding companies always have to pay for different ways to move goods. So, a company's registered capital and working capital are important. So, it's always best to choose a company with good finances if you don't want your goods to arrive late. Some of the time, the companies with less money have to wait to ship until they get paid by other sellers.
Location
It's important that the company is close to a port on the coast. If the company is close to the port, the cost of shipping will be much lower. So, if your goods come from a factory near a port, make sure to choose a freight forwarder in the same area if everything else checks out.
Scope of Business Safety
The company that does freight forwarding must offer all safety features. It's the most important thing, because if they take all the safety steps, you can trust their services and not worry about anything. The more safety measures a forwarding company takes, the safer your package will be.
Business Advantage
The company that moves freight must have a business advantage. This will happen if they have been in the business of freight forwarding for a long time. One of the benefits of running a business is having good relationships with shipping companies. This will help you get better shipping prices than your competitors.
Price
The price of freight forwarding services is important because if the service provider gives you a higher price, the cost per unit will go up, which will cut into your profit margin. So, you need to look at how much different freight forwarding companies charge and choose the one with the lowest price.
Simple to talk to
If the freight forwarder doesn't speak English or your language, it's hard to understand each other and talk. So, you need to find a freight forwarder who speaks your language and gives you more than one way to talk to them. The method of communication should offer all the usual ways to talk, like phone calls and email.