Diamond Painting art is a DIY item that is popular in the market since 2020. it can create any design you want. if you plan to start a business in diamond painting, below are some tips to help you better understand this product and buy it wholesale.
#1 what is diamond painting and what are the kits?
Diamond painting is a craft item that can do by yourself. The user sticks the tiny "diamond"(resin stone material) to the coded adhesive board canvas to create a mosaic artwork. Finally, the artworks come out with sparkle, stereoscopic, and colorful.
Diamond painting is upgraded from cross-stitch and paint by numbers. It is a great hobby that promotes mindfulness and relaxation, and, the whole process is a calming and creative way to pass the time.


What are diamond painting kits?
On average, a diamond painting kit includes the following items:
1.1 The canvas
The canvas is the important part of the diamond painting, without this canvas can not build any artwork. The canvas is printed with color numbers which will guide you to the right position to add a diamond. It is covered with a layer of glue so the diamond can be easy to stick on it and keep the stay.
1.2 The Diamonds (resin stone material)
All diamond paintings are incomplete without the diamonds themselves. All kits include various colors of diamonds required to complete the painting. Each color of diamond has a code that is printed on the canvas and also on the packaging on the diamond, and it is important to remember this code to make sure your painting does not get ruined. The more colors there are, the more detailed the painting will be.
Why the final artwork looks sparkling and colorful, because of those diamonds! Normally each kit of diamond painting includes 24 or 36 different color diamonds, each diamond package mark with a number so you can know the position when checking the number mark on the canvas.
1.3 The Tray
the kits have a plastic tray To help separate the diamond and make it easy to pick up the diamond. It has a dipped corner to help pack the diamonds back into the package after finishing the color works.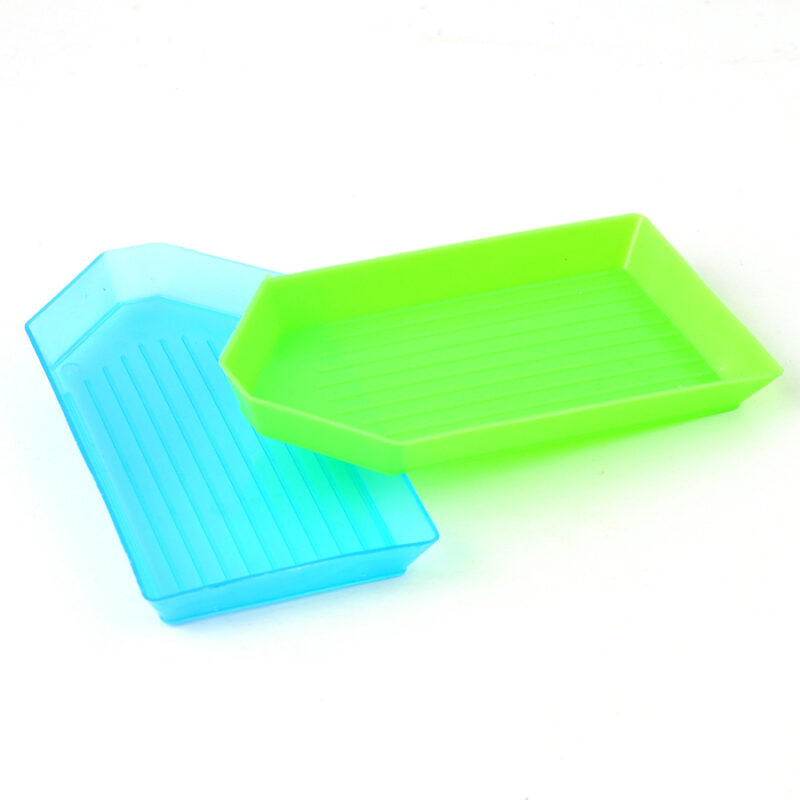 1.4 Diamond Applicator Tool
All diamond painting kits come with a diamond applicator. These tools are cylindrical and resemble the shape of a pen, which is why they're sometimes called diamond application pens also. These pens come with a hollow end where the nib should be, where the diamond can stick and be transferred to the canvas from the tray. Glue or wax is applied to the nib to help the diamonds stick to the pen.
If you working on a large painting, or a large area of printing ask for the same color, you can buy and upgrade your diamond applicators which can pick up and stick 10 diamonds and the same time.
1.5 Wax pad
Most kits come with a small tub of wax or glue for the diamond applicator tool and are used to help the diamonds stick to the pens.
#2 The difference between 3D and 5d and 7D diamond painting
2.1 what is a 3D diamond painting
3D diamond painting is simply placing small rhinestones (called diamonds) onto a canvas. The canvas is already sticky and has small grooves for the diamonds to fit into, so the diamonds go into their places easily and then stay there.
2.2 what is a 5D diamond painting
The difference is in the diamonds, and everything else is the same. The 5D diamonds have a different number of facets or faces on each side. There are five on each side rather than three, and that's where these kinds of diamonds stand out. This makes a very beautiful effect when you shine a light on them. They sparkle more and are more brilliant, and you can immediately see the difference between 3D diamond painting vs 5D diamond painting.
2.3 what is a 7D diamond painting
7D diamond painting is the updated design from 5D diamond painting, the diamonds are not all the same size, they have a bigger size and some designs. The effect looks more stereoscopic and with aesthetic feeling.
#3 round or square diamond art better?
3.1 Round diamond
Picking and fixing round diamonds on self-adhesive canvas is easier and faster because they don't have to be neatly placed. The round ones can be placed without worrying about their orientation as they are the same shape throughout.
With round diamonds, there is room to move. The tiny gaps between each gemstone make them less prone to falling out. This is a great benefit of round diamonds, especially for new diamond painters.
3.2 square diamond
The square diamonds fit together very neatly with no gaps. This makes it possible to create a more realistic look of the Mosaic without peeking into the canvas. Keep in mind that square drills need to be placed more accurately than round drills. If you are not careful, they will not align to form a straight line.
Diamond painting kits with square-shaped bits often have more intricate designs than kits with round diamonds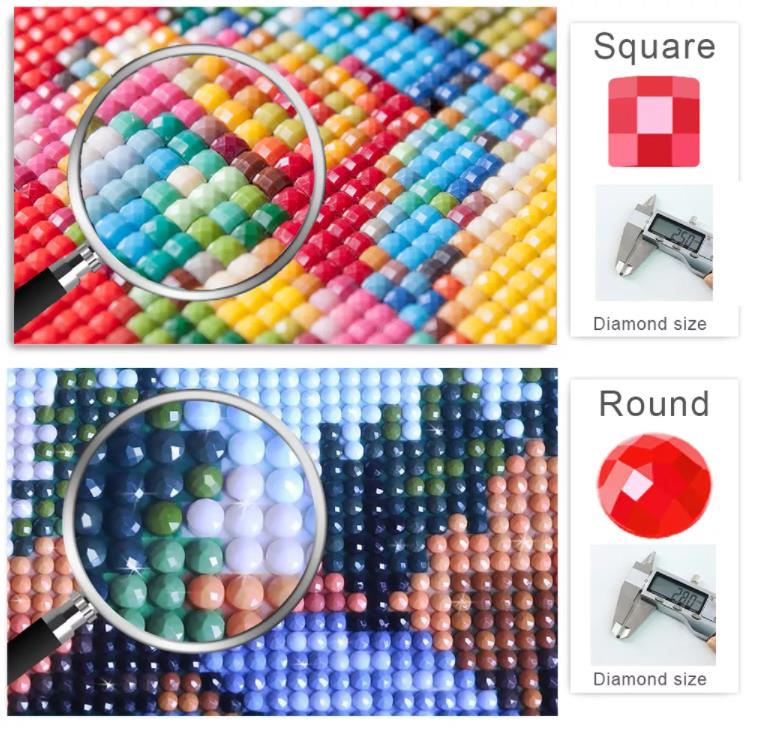 #4 What is the best size for diamond painting?
4.1 Small size
12×8 in – 30x20cm
12×12 in – 30x30cm
12×16 in – 40x30cm
This site is for Beginner or Kids, it cost less time for the user to finish it and just start to learn, for the design it can be Caroons, Landscapes, and images with low levels of details
4.2 Medium   
 16×16 in – 40×40 cm
20×16 in – 50×40 cm
20×20 in – 50×50 cm
24×24 in – 60×60 cm
28×28 in – 70×70 cm
32×24 in – 80×60 cm       
The design can be Individual portraits, group portraits, landscapes, still-life scenes
4.3 Large
32×32 in – 80×80 cm
36×28 in – 90×70 cm
36×36 in – 90×90 cm       
The design can be Advanced Detailed landscapes, portraits of more than five people
4.4 Extra large
40×40 in – 100×100 cm
48×36 in – 120×90 cm
64×40 in – 160×100 cm  
The design can be All images with precise details
Which size is better for you to play it?
This item is a great gift for all-age audiences. If you just want to give a gift to your kids, then the small size is preferred. If you plan to get one and create a home decoration, then you can choose bigger size to get a better view craft.
#5 What do you do with a finished diamond painting?
Well, you are finally here. After so much time and effort, you must be proud of your work now, right? However, your work is not done, just a canvas full of beads. To make it a true masterpiece, you still need to do a few things.
do a final check for the diamond and painting
when you process the diamond painting, it will happen to drop some dust, wax, and even some hair on it, it is necessary to clear it before it becomes a craft. (because you will use it as a gift or a home decoration to display in your house.) you can use a soft brush to do it.
then, check the diamonds, it is possible, that some position short of diamond bead when pressing the diamond of the painting sticker. After checking all and fixing the shortage, you can use the roller to make sure all diamond is fully stuck to the painting.
Diamond beads often fall off the canvas over time. The only way to prevent this is to use a sealant. Sealant can also harden your painting, giving it some structure. This makes it easier to mount somewhere and store it without damaging the painting
After sealing is complete, framing must be the last step in making your artwork a true masterpiece. I know it might be a bit of a struggle for those of you who are owning your diamond frame for the first time. But don't worry, here is a comprehensive and detailed guide for you. Follow every step and you'll have a shiny picture frame.
Your work is finished, you should be thinking about where is display it, in your living room, office or some other place. You will like it become this is the artwork created by you.
Of course, this is a nice gift done by your hand, better than any other present.
A diamond painting would be a great gift for your loved one on a birthday or anniversary or any special occasion. Not only will they get something, but they will also feel your love and care for them.
#6 What style of diamond painting have?
Diamond paintings have come out in many style, they can become a home decoration, stationery, even jewelry like below 
Bookmark, Keychain, Storage box, Book, Bag, LED light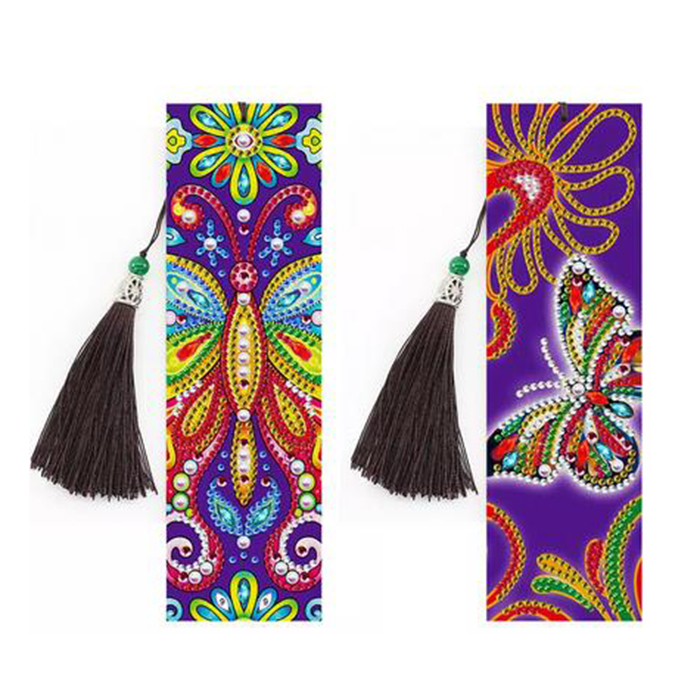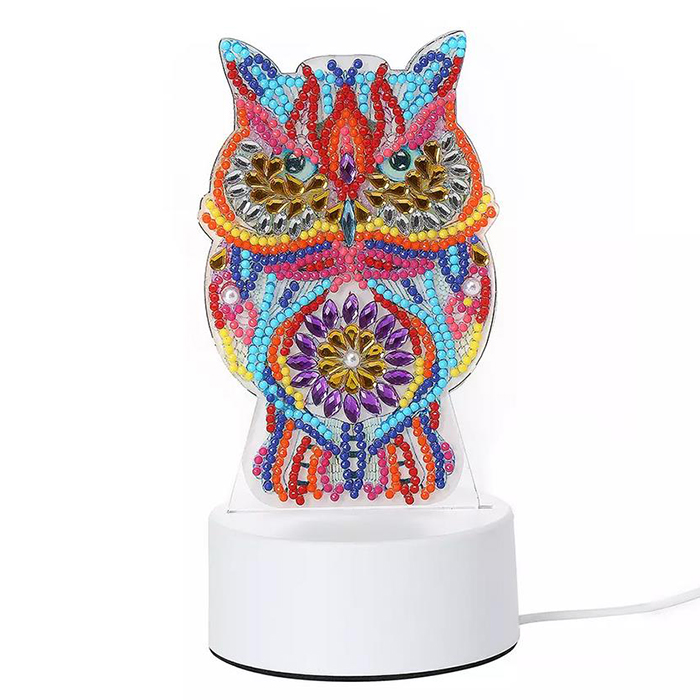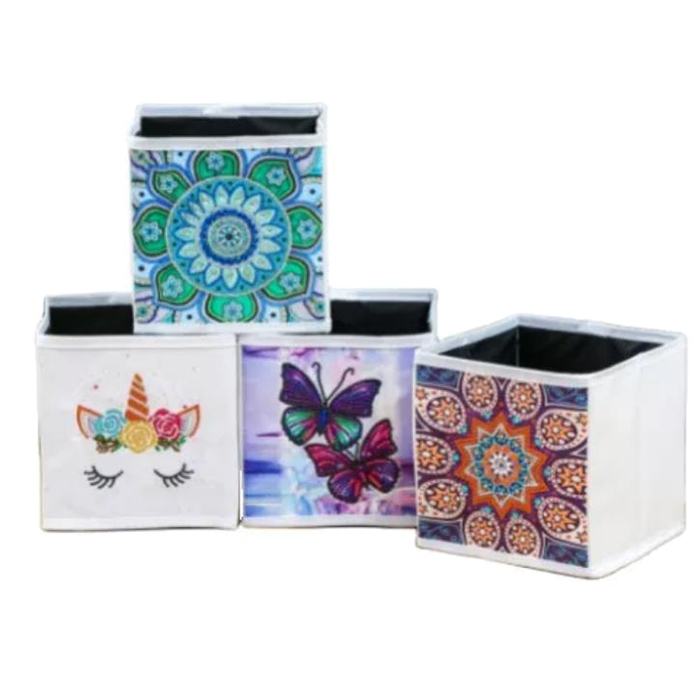 #7 What kind of package for diamond painting? which is best?
Normally diamond painting manufacturers provide 3 material styles of package.
8.1 Polybag packing
This is the easy and low-cost packing, all the kits is packed in polybag, a simple package
8.2 color box packing
This is the regular packing form manufacturer, most wholesale like this packing too, they do add the brand, description, and introduction on the color box. It looks branded.
8.3 PVC box packing
This is a new style of packing- a transparent plastic box, you can see through the packing to check what is inside. And this design looks cooler, more and more buyer like it.