Drone Toys| How to choose the Best Drone Toys Wholesale
A drone, in technological terms, is an unmanned aircraft. … Essentially, a drone is a flying robot that can be remotely controlled or fly autonomously through software-controlled flight plans in their embedded systems, working in conjunction with onboard sensors and GPS.
Drones. Unmanned aerial vehicles (UAVs). RPAs. Quadcopters. They can go by a variety of names.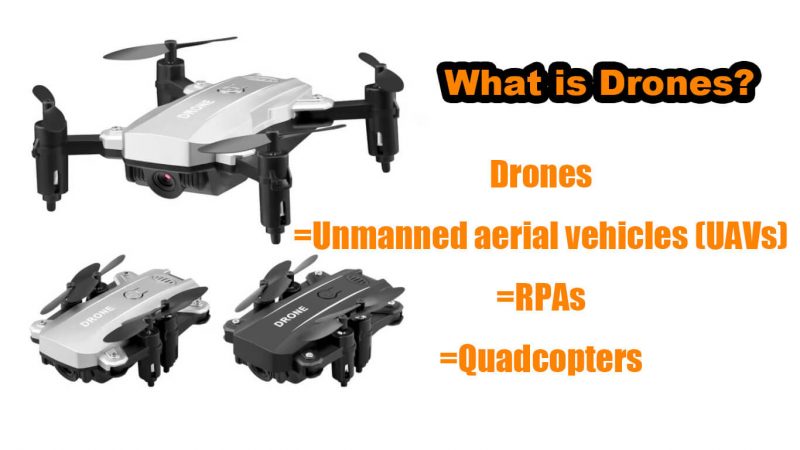 #2 Why drone Toys is popular now?
Young people tend to love keeping up with the latest technology—especially if it's fun! Years ago, remote-controlled airplanes were an exciting novelty. Drones take that to an entirely new level, with capabilities not just of smooth flight, but with functions such as GPS, photo, and video. The technology continues to advance, too, producing better and smaller drones and making them more affordable to the average consumer. It's not hard to see all the possibilities that a recreational drone could offer. Many YouTubers, Instagrammers, and Snapchat stars use drones to create dynamic video and photo content, something which young people are absorbing almost constantly. When your kids (especially teenagers) see this media content, it can generate a strong desire for a drone of their own.
#3 - 8 thing you need to check before choosing drone toys
Battery life: Just like a smartphone, a drone will eventually run out of power. Even the best aircraft can hardly exceed 30 minutes. Of course, you can carry extra batteries at any time, be sure to include the cost of the backup battery in the total price of the option you are considering.
Brushless motor: You may come across this term. Brushless motors cost more than bristle machines, but as switches, they provide quieter operation and have a longer life, which means you don't have to replace them often.
Camera: If you want the best quality lenses, camera specifications should be a big consideration. So be sure to look for photo and video resolutions for your drone camera. Most models (excluding toy drones) now come with built-in cameras, but some let you choose to install your camera.
Headless mode: Starting to fly a drone can be tricky, so for beginners, some models offer a headless mode. The headless mode is to remember the direction of the nose during takeoff. After the secondary function is turned on, no matter where the nose turns, the nose is the same as the nose during takeoff. That is to say, the aircraft head you see is not the head identified by the remote control, and the take-off direction is the "head." Integrated GPS: At the high end of the drone market, you will find models with integrated GPS to let the machine know that they are in the world. On location. Many drones can easily hover in one place via GPS.
Follow mode: Some drones equipped with GPS also offer this option: Follow mode allows your drone to track on the ground or ocean, so you can focus on cycling or walking, while friends in the sky will record Down it all.
Gimbal: When the price of drones rises, you will notice that they start to have something called an integrated gimbal. Keeps the camera stable when moving at high winds and high altitudes. (Smaller toy drones won't have this kind of accessory, but they don't need it because they often fly indoors or at lower altitudes.) If you want the best videos and photos, please Make sure the drone includes a gimbal.
Dodge Obstacles: Some of the advantages of advanced drones. Dodging obstacles will cost you money, but may just protect your drone from hitting trees. Like following me, some drones are better than others.
Range: The range of the drone tells you how far it can move before you lose control. More expensive professional-grade drones have a greater range. No matter how far your drone can fly, remember that you must see it at any time, otherwise it may never fly back.
So you've decided it's time to slip the surly bonds of Earth and fly. What's the best drone to help you touch the face of heaven? That depends on three things: budget, experience and what you want to do once you're up in the sky.
Buying a cheap toy drone is a great way to learn to fly without spending a fortune.
Most drones tend to fall in two price ranges: under $100 and $500 and up. Expect simplistic toys from cheaper drones. More expensive drones add such features as high-quality video and photography, and possibly autonomous flying modes.
Most drones can be easily repaired after a crash, but consider the cost of replacement parts.
All drones have limited flight times because of batteries: Make sure to bring the drone home before it runs out of charge.
All drones take longer to recharge than their flight times. Consider buying a spare battery.
Learn and stay within the signal range of the controller and drone.
Use a simulator (when available) to get more familiar with your drone.
5# Are Drones Safe for Kids?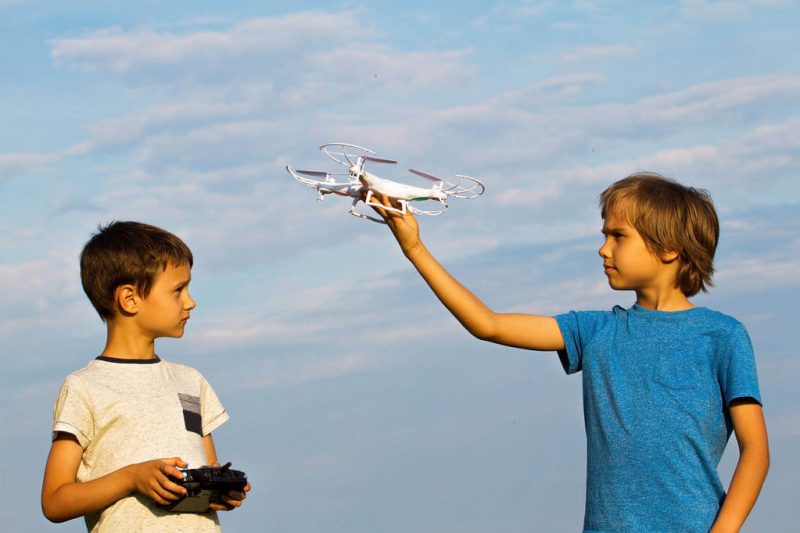 The most pervasive concern for parents everywhere is whether or not it is safe for children to operate drones. The answer to that question depends on several factors: the age of the child, the circumstances in which they will operate the drone (aka with or without parental supervision), and the type of drone to be used.
Many models are now manufactured as 'toy drones'. Though not technically toys (all drones should be considered serious equipment) these can be a great choice for the older child who is set on getting a drone. These models are designed to be more suitable for a younger group. Toy drones are often labeled as appropriate for ages 8 and over, but it is up to the parents to decide whether or not their child is ready for a drone.
#6 How to find educational toys wholesale suppliers in China?
#6.1.1 Search on Google
Type the key work on google.com you can find a lot of wholesale suppliers in your country.
#6.1.2 Search on Alibaba
Alibaba.com gets quite a lot of education toys vendor/ treader on it. Variety items to choose online and easily connect with the supplier directly.
#6.1.3 search on Linkedin
Linkedin is a good way to source educational toys suppliers too.
#6.2 offline
#6.2.1 China Yiwu Toys Market
China Yiwu toys market offer all kind of toys including RC toys, regular toys, soft toys… you can physically visit this toys wholesale market can check sample directly.
#6.2.1 China Shantou Toys market
China Shantou toy market is a premium quality toy market for plastic & cardboard material toys. With good design and branding items, you will always get a new idea of interesting education toys.
(TonySourcing Team provides Yiwu toys market and Shantou Toys market service including guide service and one-stop buying service.) 
#7 What is the best Drone Toys?
Cheap Price

Good quality (long life)

Fun Function
Below is some new Drone toys wholesale item you never saw before
If you need the drone catalog & price list, please let your comment below and leave your email address, we will send the NEW education toys wholesale catalog for you, for Free!