Want to visit Shantou all Toys showroom, TonySourcing provide Guide- Buying Agent one-stop service.
Shantou Toys Showroom Tips: 
At Shantou Toys Market, the market is the showing room, also called exhibitions.
Shantou Toys Market has over 30 exhibitions (big and small)
In each exhibition, you might see the same samples and packaging from the same supplier or manufacturer.
The exhibition space is like a Wal-Mart supermarket. The service staff records the item number of interested products, and you get all the information listed at checkout and then directly order.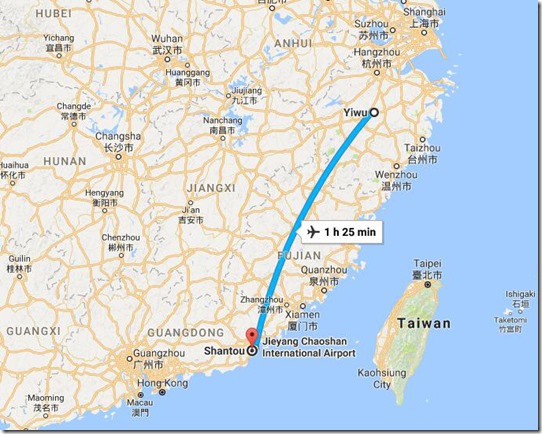 The 10 top exhibition spaces for toy sourcing
#1  YS WIN-WIN Exhibition Hall
YS WIN-WIN Exhibition Hall built at 1st.Oct.2018.
Over 16,000 square meters with 3,000 suppliers and over 1 million items.
Variety Toys to choose from here. Both Brand items and especial items are available. This exhibition hall is prefered by European and US buyer due to super quality and reasonable prices of toys.
some factories provide 2-3 CTN/1 item MOQ
It's good and faster to combine one container with 200+ toys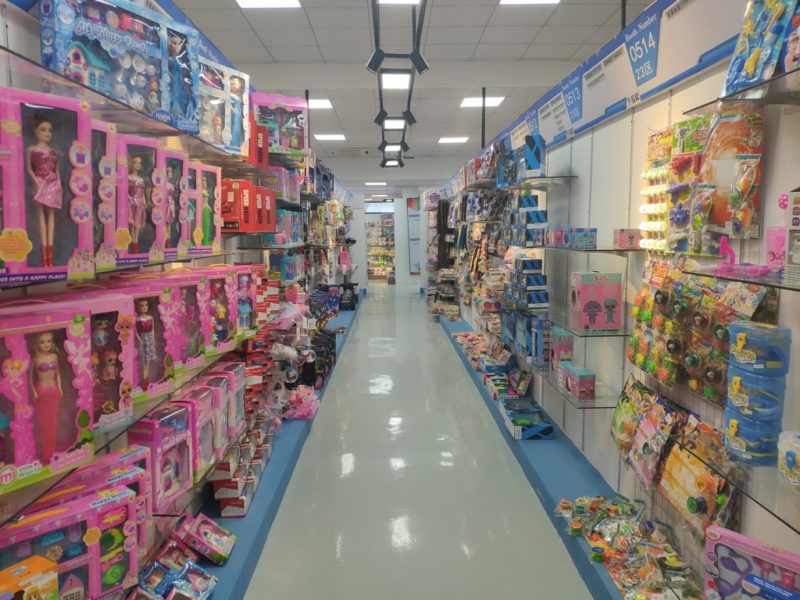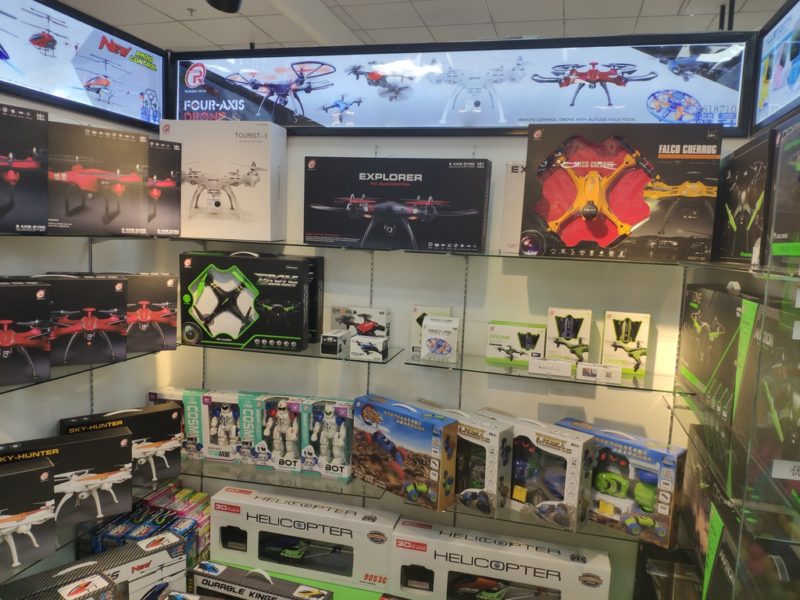 #2  CBH Exhibition Hall/汕头潮博汇展厅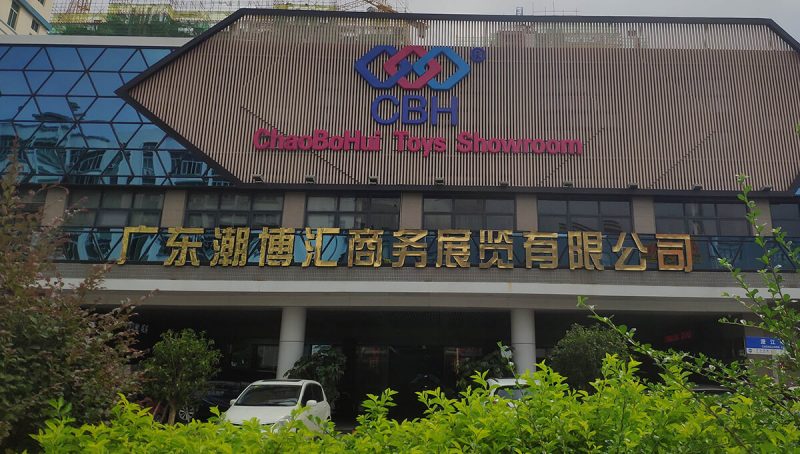 CBH Exhibition Hall is new, opening in 2017. The exhibition hall has a luxury style with good decoration. There are large spaces for each booth, with a coffee room and meeting room.
Shantou Toys Market CBH Exhibition Hall Features
13,000 square meter showing area
4,000+ regular toys showing booth
4,500+ professional toys showing booth
4,000+ corporate factory support
110+ Service Team members
The majority of the toys shown here are high quality with good packaging. This is ideal for your toy sourcing and helpful for European, American and Japan buyers who want to build their own brand of toys.
MOQ=5CTN/item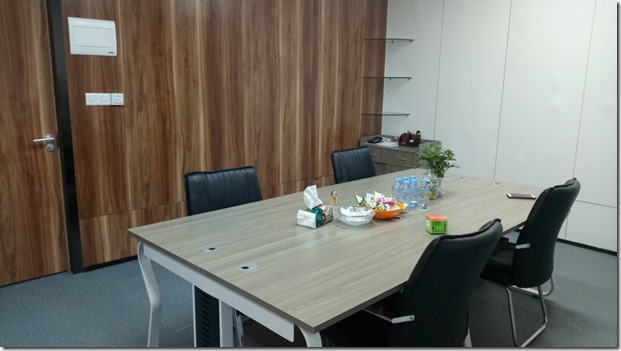 Honton is Shantou Toys Market's first exhibition hall, opening in 2003. This exhibition hall is perfect for the starting toy sourcing. Their goal is to help buyers get toy information in one location to save time and make business easier.
The exhibition hall has a 15,000 square meter showing area. They also invite other materials (not just plastic) from toy suppliers all over China to feature in the exhibition hall. In the future you'll find a variety of toys here: plush toys, costumes, wooden toys, soft toys, and more for your toy sourcing needs.
Suppliers update product information fast, so it's likely you'll see very new designs.
#4 On Top Exhibition Hall/汕头新悦翔展厅
HK Exhibition Hall features a 10,000 square meter showing area with over 2,000 toy suppliers.
Since 2015 years, HK Exhibition hall has offered hiqh quality, professional customer service, they are quite good at helping you find the item you want. All you need to do is give them a photo of the toy when you enter.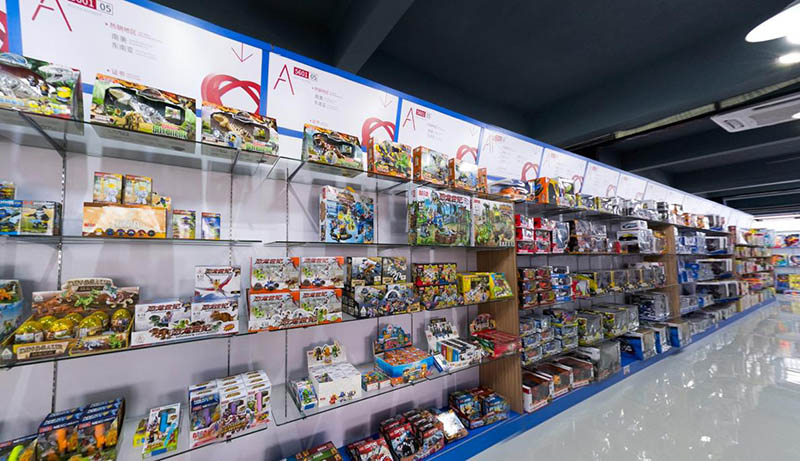 To protect their own design and new design toys, some factory do not show their sample in those open market. So if you want to find something new, something idea item, the 
FEATURE Exhibition hall
 can support .
Helpful tips for FEATURE Exhibition Hall?
Each FEATURE exhibition hall just corporate with 10 -30 BIG factory only
Those factory have their own design item, some of them have their strong brand.
Each factory have one big exhibition room for all their product
More professional and quality guarantee
#5 W.T exhibition hall
FEATURE:
Dinosaur Toys
High quality RC Car Toys
Game Toys
More
#6 Union exhibition hall
FEATURE:
Baby Toys
Girl Toys
Bobby Toys
More
#7 C.K Exhibition hall
FEATURE:
Gun Toys
Transformer Toys
DIY Toys
More
#8 H.W Exhibition hall
FEATURE:
The Avengers Toys
Bath toys
Fly Toys
More
Shantou have 30+ Toys Exhibition hall including 25+ FEATURE Toys Exhibition with professional toys.
The feature toys Exhibition can only enter with VIP guided by TonySourcing company. More info, just contact Tony@TonySourcing.com
#9 H.Y Exhibition hall
FEATURE:
Kitchen play toys
Science toys
Craft & art
More
#10 JING Exhibition hall
FEATURE:
Board game toys
outdoor sport toys
puzzle toys
More
For visit Shantou/Chenghai toys exhibition hall,
You may interested in