Yiwu toys market is the biggest wholesale market in China, even in Asia. They have over 2000 toy suppliers that supply all different kids' toys at wholesale prices. If you want to start a toys business, the Yiwu toys market is a good place for you to launch your business to start China sourcing. Because here you can get the BEST wholesale price and Low order quantity for your items.
#1 What toys you can find in the Yiwu toys market?
Yiwu market is a big various wholesale place including jewelry market, toys market, craft market, home-décor item market, household item market, etc. There is around 170,000 supplier in this market, almost all kinds of merchandise you can easily find the supplier from this big market.
Today we talk about the Yiwu toys market, it is located on the 1st floor, Building 1, Yiwu market. Yiwu Toys Market has ALL KIND OF toys market.
Regular toys — 1000 suppliers

Electronic toys—200 suppliers

Inflating toys – 200 suppliers

Fabric plush toys – 400 suppliers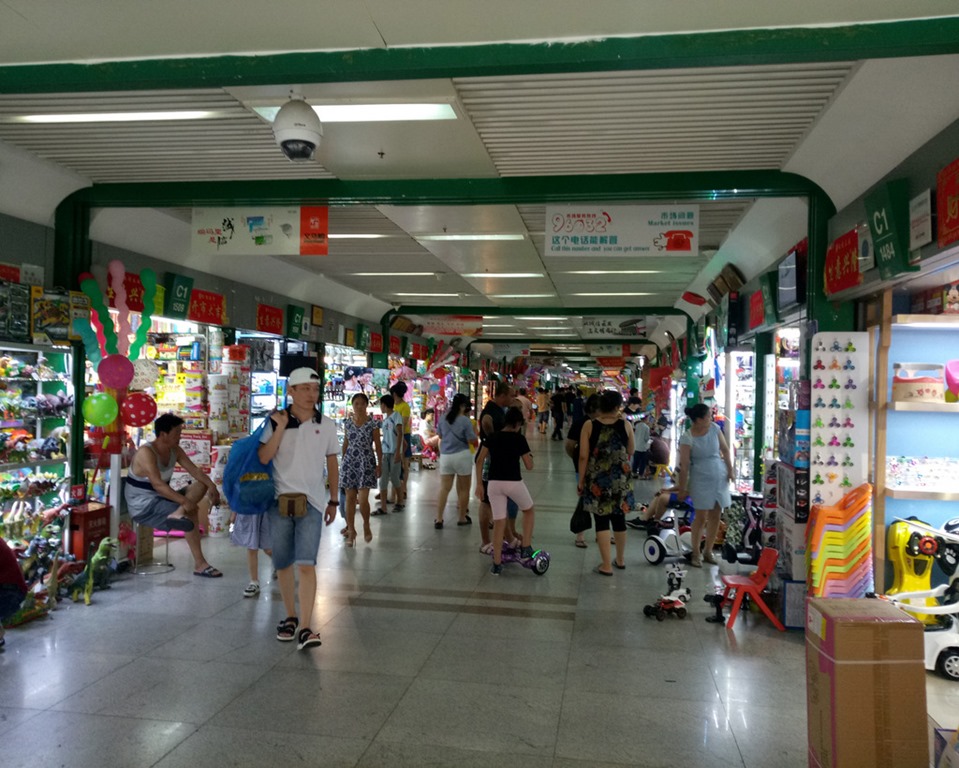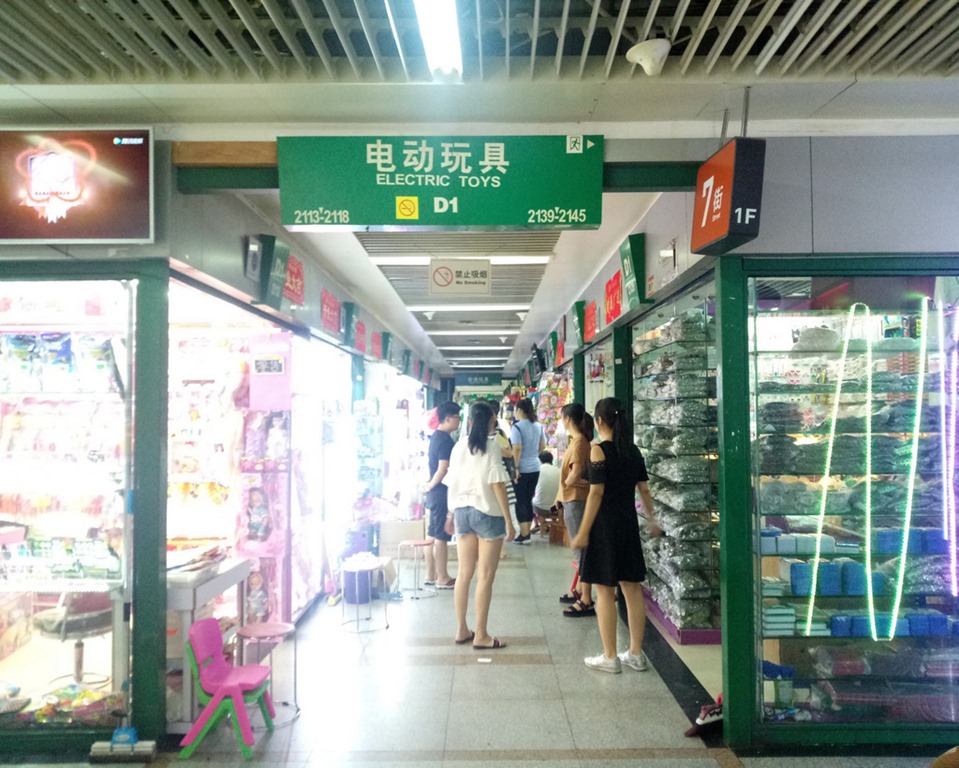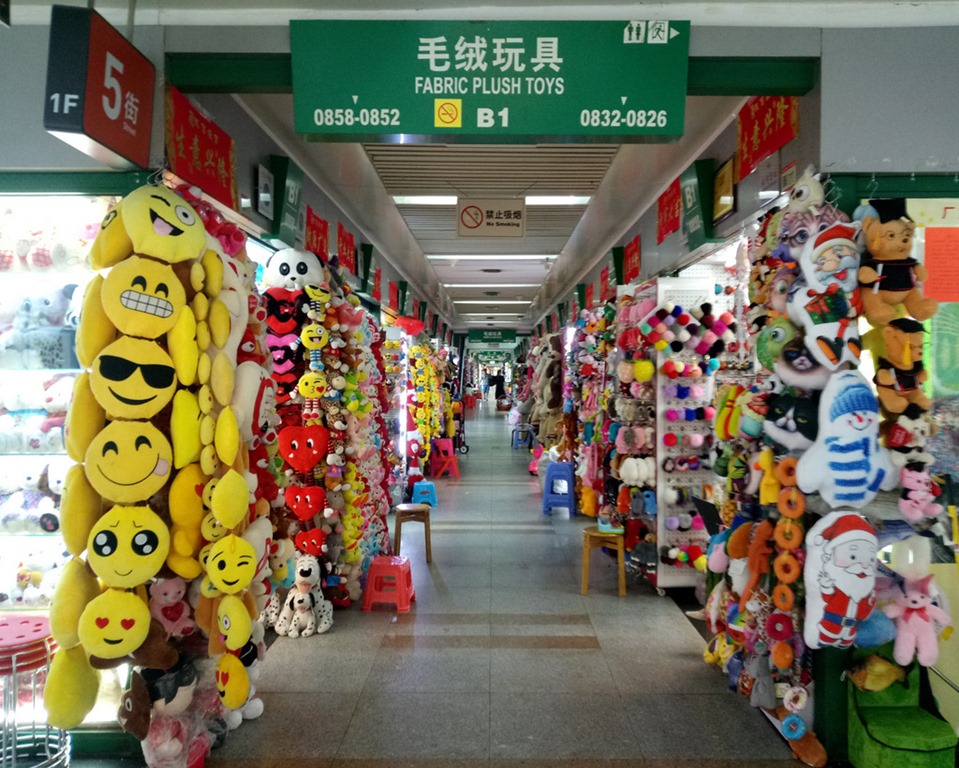 How is the market looks like?
Here have video.
#2 Where is the Yiwu Toys market and how to visit it here?
Yiwu Toys market is local in Yiwu City, Zhejiang Province China. It is close to Hangzhou City & Shanghai City.
It cost 2 hour drive from Hangzhou Xiaoshan Airport (HGH)
It cost 4 hour drive from Shanghai Hongqiao Airport (SHA)
#3 What is the wholesale price from the Yiwu toy supplier?
The price here is quite competitive, we have compared it with the price in Alibaba supplier, here can be lower 20% than it. All the suppliers are represented by the real manufacturer. If you have a higher-order quantity like over 5000- 10000 units for each item, you can get even more surprise prices. 
Below is some item to give you the price idea.
Plush Keychain toys
Size: 10cm
Unit price: 0.5USD
MOQ: 600 units
PVC inflated Football
Size: 25cm
Unit price: 0.2USD
MOQ: 1000 units
Kids scooter
Unit price: 6.6USD
MOQ: 72 units
Wooden toys
Size: 17.8*26.8*0.6cm
Unit price: 0.84USD
MOQ: 200 units
#4 How to find new toys item from the Yiwu toy market?
Normally if overseas visit the market, they will browse one by one shop to check what the item has, interested then directly enter to shop and ask the supplier more detail.
But, if there is not so much time to check one by one, we can search the Yiwu supplier on the Yiwu market official website to get the supplier location and some product info for reference.
Yiwu market official website: https://en.yiwugo.com/
You can type the product name on the search bar on it.
Then you will find all the supplier info who supplies this kind of product.
Click the supplier column, you can have supplier contact info, The shop VR view, and their product price, and so on.
#5 Why Choose the Yiwu toys market?
Besides huge variety, Fast Update is another advantage of Yiwu Toys Market.
For example Spinner and Popit items. These 2 items were HOT in 2017 and 2021. New designs arrived at the market every week, if not every day!
Low minimum order quantity:
MOQ=1ctn/item. Free delivery (to a Yiwu warehouse) usually requires a total of 5-10 CTN from the same supplier.
Low Price:
The wholesale price also applies for 1 CTN/item. Buyers are paying the same price as 20 Cartons. Profitable.
#6 How to buy toys from the Yiwu market and ship them?
When visiting the market, you can directly order the items from the supplier. they will make an invoice for you and then deliver the items to your Yiwu warehouse. Normally the delivery needs 5-25 days depending on what item you order, so in Yiwu, you need to prepare a warehouse to collect those goods after order.
There is why normally buyers need a buying agent to help.
The buying agent will guide you to the market to find the item you want, do the translation (Yiwu supplier does not speak English), then place the order on behalf of the buyer, go through the agent's safety bank account to down-pay payment to supplier, plus, use agent's warehouse to collect and they will arrange goods quality control for you, then finally arrange the shipping. 
(for shipping detail, click to check how to ship from China to your country.)
TonySourcing company is a Yiwu buying agent who is professional in toy items.
If you have a question about Yiwu toy buying, please contact us.