2019 Hong Kong Toys & Games Fair
Location: Hong Kong Convention and Exhibition Centre
Exhibition time: January 7th-10th, 2019
Annual session: 45th sessions
Exhibition data: 2400+ exhibitors, 3600+ brands
Hong Kong Toy & Games Fair is the largest international toy exhibition in Asia and the second largest in the world is the Hong Kong Toy Exhibition.
The 45th Hong Kong Toy Exhibition of the Hong Kong Trade and Development Board, sponsored by Hong Kong Trade Development Council (HKTDC), was held at the Hong Kong Convention and Exhibition Centre from 7 to 10 January 2019. As an authoritative toy exhibition in Asia, this year's exhibition attracted 2,400 exhibitors from 42 countries and regions, including new exhibitors from Bangladesh, Bulgaria and Denmark. This exhibition has six groups, including mainland China, South Korea, Spain, Taiwan and the United Kingdom, as well as European exhibitors.
Exhibitor Brands :
Lego, Transformers, Barbie, Hape, Aofei, Yinhui, Zhigao, Hong En, Wooden Cynical Family, Longchang, Weiyida, Tianheng, Yucai, Cage, Qiaoqiao, Qitele, Seven-color Flowers, Watson, Disney Series, Harokiti Series, Dora A Dream Series, Astro Wood, Becken Bear (Bad Bear), Tennis Prince, Snoopy , Xiao Dao and Xiao Ya, Rabbit Master, Picasso, Expo Haibao, Xiyang and Grey Wolf, Ottoman…
Exhibition Area:
Brand corridor
Children's World: Hobbies for Toys, Magic Tools, Action and Field Games, Models and Figures
Puzzle toys and games
Electronic and remote control toys
Integrated Toy Products
Outdoor and Sporting Goods World
Pet toys
Paper and toy packaging
Festival and party supplies
Intelligent toy
Soft toys and dolls
Detection and certification services
Fireworks
More….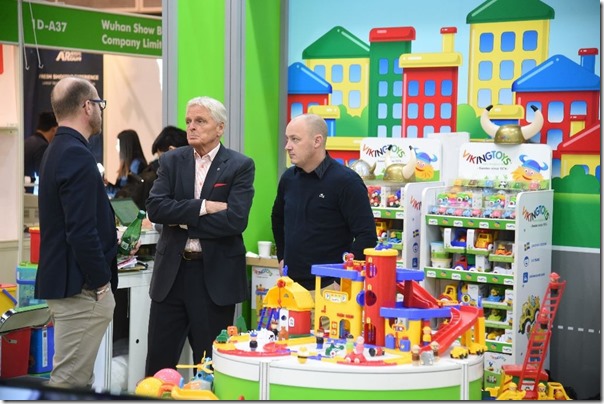 Want to visit and start new business of Toys?
TonySourcing.com is the company to help new business buyer to buy toys from China Toys Factory and then help to arrange shipment.
If you are new buyer do not have idea how to start, Contact us!
If you are experiential buyer but have no idea how to find the factory, Contact us!
NOW!
For helping new buyer to easily visit 2019 Hong Kong Toys & Games Fair,
We Provide FREE guide service for 3 new buyers only.
If you plan to visit and want to get this guide service, please let me know.