There are numerous wholesale toy businesses in the UK. They have a long history of operation, an established supply chain, and high-quality products. If you want to start a toy business in the UK, you should first look at their price ranges and product offerings. Next, I'll list the names of the top 11 wholesale toy suppliers in the UK.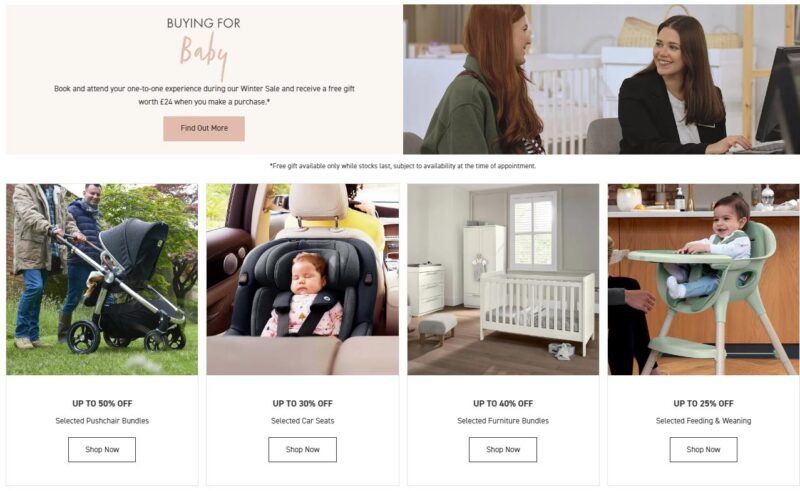 Born and bred in Yorkshire, our head office is based in Huddersfield, and we've got over 30 stores and concessions across the UK and Ireland. They are partial to a little globetrotting, too – trading in the Middle East, Russia, Europe, Far East, with more openings on the horizon.
Website :http://www.mamasandpapas.com
Company size: 
501-1,000 employees
Founded
1981
Specialties
Luxury Nursery Products, Retail, Product Design & Development, Wholesale, International Brand, and Ecommerce
EDCO Eindhoven B.V., founded in 1978 as an import/export company, has since that time earned itself a unique position as a global trading corporation. EDCO focuses on a large number of target groups, such as large-scale distributors, resellers, chain shops, catalogue merchants, warehouses, and retail shops. The assortment consists of more than 20,000 products, including household goods, electronics, garden-, bicycle-, sports- and seasonal accessories, toys, tools, car- and truck accessories, and licensed articles.
Website :http://www.mamasandpapas.com
Company size: 
201-500 employees
Founded
1978
Specialties
Import, Export, Branding, 20.000 articles in stock, Webshop B2B, and Wholesale
Established in 1974 as a pocket money toy supplier to high street gift shops in a small town on the North East of Scotland, Keycraft came from small beginnings. Now almost 50 years later, Keycraft has progressed to supply a global customer base from tourist attractions to the high street market, and from the individual retailer to the distribution centres of multi-chain organisations. With offices in USA, Canada, Australia, Hong Kong, France, Italy, Ireland and headquarters in the UK, Keycraft has been operating at a global level for some time now and are unrivalled in product development and innovation.
Website :https://gb.keycraftglobal.com/
Company size: 
51-200 employees
Founded
1974
Specialties
Impulse toys, Pocket money toys, Novelty toys, Educational toys, Science kits, Craft kits, Soft toys, Plush toys, wholesale toys, stationery, games, and slime
#4 Asmodee United Kingdom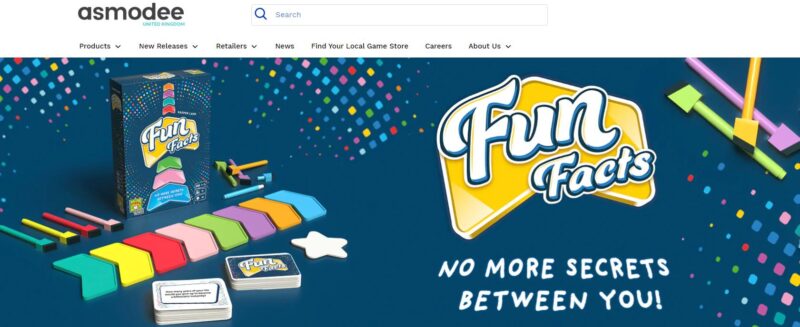 Asmodee UK (formerly Esdevium Games) is an established distributor of games, collectibles and toys both domestically and across Europe. With over 30 years experience, Asmodee UK seeks to provide the highest possible standards of service to our retail customers and board game café owners through providing a fantastic range of stock from an extensive number of publishers and establishing close working relationships.
Website :http://asmodee.co.uk/
Company size: 
51-200 employees
Specialties
Distribution, Importing, Publishing, Wholesale, Marketing, Events, and Sales

The ONE destination for FUN products! They are a supplier of toys, games, gadgets and more. Find your favourite brands such as Tobar, HGL, Ozbozz, Zuru, Maiston&Burago and much more on their website.
Website :http://oneforfun.com
Company size: 
201-500 employees
Founded
1973
Specialties
Wholesale, Toys, Traditional Gifts, Games and Puzzles, Distribution Lines, Gadgets, and Licensed Product
Founded in 2002 they are the leading supplier of FMCG products to the UK and overseas markets. OTL has developed an extensive and highly competitive portfolio of products, services and solutions for retailers of all sizes. their ranges include: • Stationery • Home & DIY • Party • Health • Beauty • Pet • Food • £1 range • Toys • Seasonal & much more! Their team continually search for new trends, top sellers and innovative products within the discount value sector. their wealth of experience in sourcing means that they a provide customers with fantastic products at highly competitive prices.
Website :http://www.otltd.co.uk
Company size: 
51-200 employees
Founded
2002
Specialties
Discount Range Solutions, Vibrant Packaging, Multi-Price Lines, New Line Innovation, Full Bay Solutions, Planogram, Private Label Capability, FOB Options, Trunker Deals, Pallet Deals, Clip Strips, FSDU's, Shelf Ready Packaging, Food and Non Food, Seasonal, Pets, Household, DIY, Wholesale, Discount, Fragrance, Health, and Pound Lines
Marbel Toys is a distributor and wholesaler of BRIO, Hape, Meadow Kids, nanoblock, Bullyland, Pink Poppy, WWF, Battersea Dogs and Cats Home, WWF and Lottie Doll. All are toy and gift brands in the UK and EIRE. Marbel Toys specialises in the distribution and wholesale of quality, innovative and educational children's toys and gifts. At Marbel Toys we strive to provide the retail sector with the best children's toys brands possible. Marbel has a broad range of educational, environmental and ethical products.
Website :http://www.marbel.co.uk
Company size: 
11-50 employees
Founded
2003
Specialties
Toys, Distribution, Brand Development, Marketing, Retail, and Sales Opportunities

Risus Wholesale supplies toys, party supplies and Christmas products to a wide range of trade customers including garden centres, retail shops, schools, Ebay and Amazon sellers, PTA's, fund raisers and charities. We stock a wide range of pocket money toys, novelty toys, party suppliers, wooden toys, tattos, inflatables, food boxes, stickers, summer and outdoor toys, baby toys, arts and crafts and stationery. We also stock a wide range of licensed products including Frozen, Star Wars Spider Man, Hello Kitty, Peppa Pig, Marvel Avengers, Superman, Batman, My Little Pony, Disney Princess and others.
Website :http://www.risuswholesale.co.uk
Company size: 
2-10 employees
Founded
2009
Specialties
Wholesale Inflatables, Wholesale Food Boxes, Wholesale Toys, Wrapped Grotto Toys, Christmas Toys, Wholesale Gifts, Party Bag Toys, PTA Fund Raising, Wholesale Stickers, Wholesale Tattoos, Wholesale Puzzles, Wholesale Games, Novelty Toys, and Pocket Money Toys
TonySouring specializes in all types of children's toys, is based in China, and exports to countries around the world, including the United Kingdom. Craft & education, novelty toys & candy, party supplies & holiday are their main catalogs. Because TonySourcing has over 5000 real toy manufacturing factories behind them, if you send them a picture of the product you want, they can get back to you with a quote from the manufacturer.
Website :http://www.TonySourcing.com
Company size: 
10-20 employees
Founded
2012
Specialties
Kids wholesale distribution, fidget toys, educational toys.
I've compiled a list of 9 wholesale toys uk companies. It is important to locate a wholesaler who offers a diverse range of products at reasonable prices; good products and services can help your toy business grow. Please contact us if you have any additional information about suppliers.