This post will help you to know more about China sourcing and find a good sourcing agent.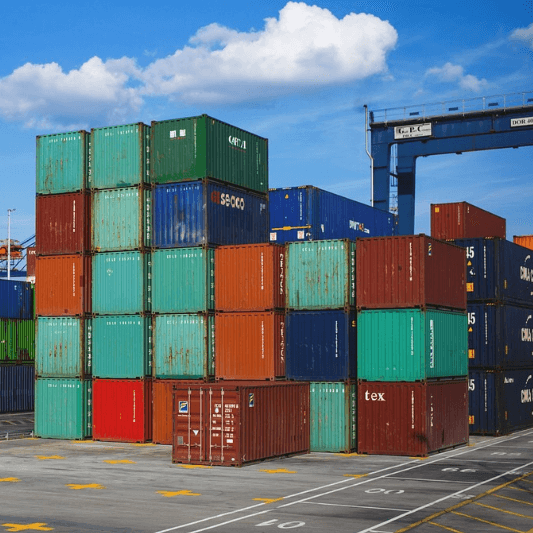 There is no doubt that China is the world's largest factory hub. You can find manufacturers for any product in China market. According to trade data, China's annual export value reaches $20 trillion. If we calculate an average of $40,000 per container, China exports around 50 trillion containers every year. That's an enormous number.
As a professional China sourcing company, we are here to provide you with various consultations on China sourcing. If you are a business person planning to import goods from China, this information will be useful to you.
Sourcing refers to the process of procurement. China sourcing specifically means finding the best suppliers in China, ensuring optimal product quality, and purchasing and delivering products at the best possible prices. The process involves several steps, including finding suppliers or manufacturers, requesting samples and confirming orders, making payments, and arranging delivery.
This process can be complex and risky, especially if you lack purchasing experience. That's where China sourcing agents come in to help you navigate the process and ensure a successful procurement of goods.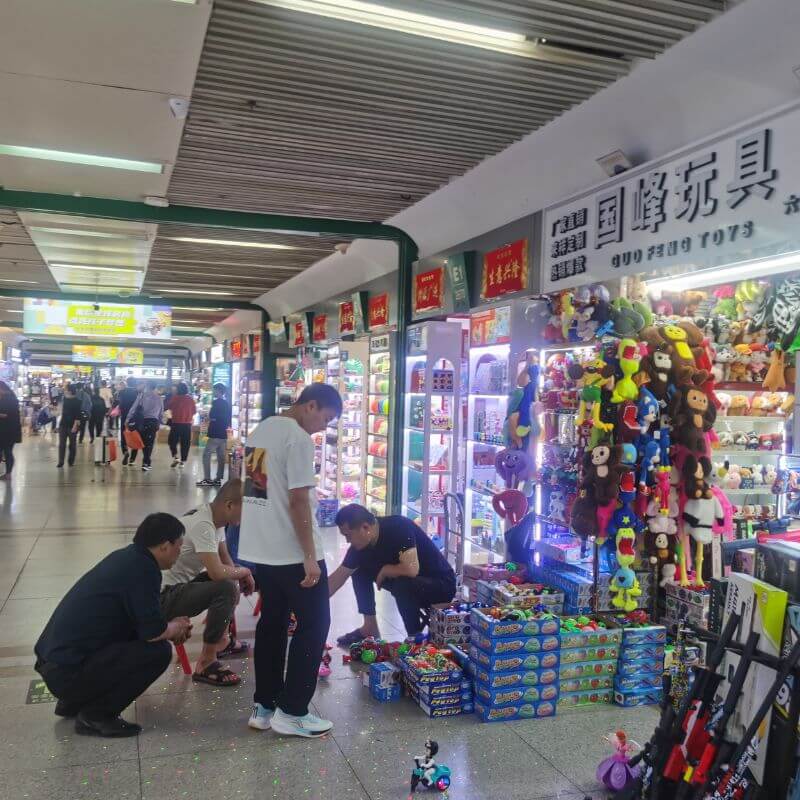 What is a China Sourcing Agent and what do they do?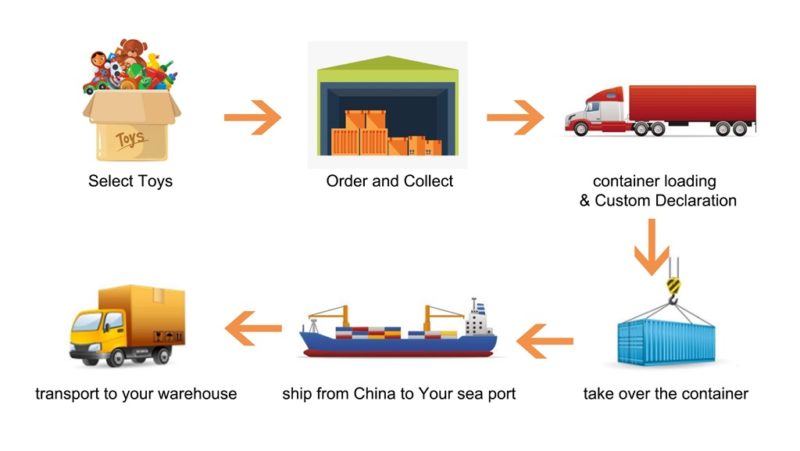 A China sourcing agent can assist you throughout the entire procurement process. You just need to provide them with your purchasing information (product pictures, sizes, colors, quantities, logo customization requirements, etc.), and they will leverage their supplier resources to find the best suppliers and obtain suitable price quotes. Once the order is confirmed, they will track the entire production process until delivery.
China sourcing services include:
Finding suppliers/manufacturers
Obtaining the best quotes
Negotiating prices
Following up on orders
Facilitating payment solutions
Overseeing goods collection
Conducting inspections and quality control
Arranging shipping and delivery
Of course, if you have specific requirements, you can always negotiate with the sourcing agent. For example, if you are an e-commerce seller on platforms like Amazon and need high-quality product photography, they can arrange it for you (additional fees may apply). Similarly, if you want to change the packaging of the products and include your company's logo, sourcing agents can easily handle such requests.
Why do you need a China sourcing agent?
Many people wonder why they need to hire a sourcing agent and pay extra for their procurement services. Here are a few reasons I've summarized:
Time-saving:
Finding suitable suppliers alone can take 2-7 days, and this is a significant time investment, especially for busy buyers. You should focus more on product operation and overall business efficiency, which is crucial for a successful business model.
Procurement experience:
Sufficient procurement experience is essential to minimize losses during the purchasing process. Each product has its unique characteristics, and making a wrong choice due to lack of experience can be fatal. Imagine purchasing goods that can't be sold in your niche market—such procurement would be meaningless. We had a client who used to handle their own procurement before they approached us. They ordered remote-controlled cars, but they chose the wrong battery model, resulting in a mismatch between the quality and the target audience's requirements. Consequently, they couldn't sell their entire stock.
Language communication:
Not all Chinese suppliers and factories are fluent in English, and this is not a joke. Communication in such cases can consume time and carry the risk of misunderstandings. While some suppliers may use translation tools, it's important to note that translations can have deviations. Can you trust a translation tool with a serious and important transaction?
Overall cost reduction:
With the assistance of a China sourcing agent, your final purchasing costs will be lower. Why? Even if you pay a sourcing fee, I often share this example with my clients: Let's say you want to buy a batch of umbrellas. You might search for suppliers on Alibaba and choose the cheapest one after comparing several options. However, even the cheapest supplier has already added a 20-30% markup to the price to cover Alibaba's high advertising fees. On the other hand, the suppliers we find, even if they charge you a 5-10% commission service fee, are still cheaper than the suppliers you find independently.
7 Benefits of Finding a China Sourcing Company
There are many benefits to finding a China sourcing company, as they can help you save money and time while offering additional advantages:
Quick Response:
China sourcing agents can quickly find suitable suppliers for you. Typically, sourcing companies have established long-term relationships with thousands of suppliers across various product categories. Their mature business model enables efficient communication and ensures prompt price quotations.
Risk Reduction:
When working with new suppliers for the first time, there can be significant risks involved, such as payment and optimal pricing. Sourcing companies often reach out to familiar suppliers and obtain quotations beforehand, reducing unnecessary complications in subsequent transactions.
Gain More Business Ideas:
China sourcing companies receive inquiries from different international clients daily. With their product knowledge and expertise, a good sourcing company can provide you with product suggestions and business insights, helping you achieve greater success. This is something you may not obtain by directly approaching suppliers for quotations.
Multiple Product Sourcing:
When importing goods from China, it's rare to purchase just one type of product. Most clients we work with typically source 100-200 different products in a single procurement. This is where the advantage of a product sourcing agent comes in. They can handle the sourcing, quotation, purchasing, collection, and inspection of all your products, saving you significant time and increasing efficiency.
Full Process Tracking:
Sourcing agents act as your procurement manager, promptly handling any unexpected situations and seeking your input. For buyers without experience in importing from China, the negotiation, order fulfillment, payment, customs clearance, and certification processes can be cumbersome. However, for sourcing agents, these tasks are routine, and they know how to execute them in the buyer's best interest.
Early Inspection to Ensure Product Quality:
Sourcing agents conduct quality inspections when suppliers deliver goods in China. If any issues or deviations from the contract are identified, the agent can notify the buyer in advance and propose solutions. We've had a case where an overseas buyer purchased goods independently without a sourcing agent's inspection. Upon receiving the goods at their destination, they discovered that the product color was incorrect. This situation is unfortunate since the payment has already been made to the supplier. If the buyer wants to return the goods, they would need to ship them back to China, incurring high shipping costs and customs fees that often surpass the value of the goods themselves, leading to discarding the products.
Negotiation Assistance:
While obtaining a low price is essential for profitable business, buyers are also concerned about product quality when prices are too low. Sourcing agents are generally fluent in the local Chinese language and familiar with business negotiation practices, enabling them to negotiate with factories smoothly and achieve the best possible deals.
What do you need to prepare before China sourcing?
When planning your sourcing business, it's important to organize all the details in advance to facilitate the procurement process. Here are some key preparations:
Clarify Your Product Requirements:
This is a crucial step. You need to know exactly what product you want to purchase, which market it targets, and its price range. While you can send sourcing agents pictures directly, it's also important to inform them about the desired quantity and whether you want quotations for identical products or recommendations for similar styles, including new designs. Providing the purchase quantity is necessary because suppliers typically offer accurate pricing based on the actual quantity.
Understand Your Required Shipping Method:
There are generally three types of shipping methods: sea freight, air freight, and express delivery. Each has different characteristics, pricing, and time requirements. If you're unsure which shipping method suits your needs, you can consult your sourcing agent.
Packaging Details:
Every product has unique packaging, and suppliers usually provide default packaging options. You can choose from the supplier's packaging options or specify your own requirements. The packaging method mainly depends on how you plan to sell your products. For example, if you distribute toys to various chain supermarkets, you may prefer window boxes with 12 units bundled for convenient retailing.
Product Inspection Requirements:
Once you gain some familiarity with Chinese products, you may have specific inspection requirements. For example, you may want the factory and agent to ensure that unwanted products are not mixed in during the inspection or that the quality of the packaging boxes meets certain criteria. You can highlight these requirements to your agent during the inspection process.
How is the fee for a China sourcing agent?
China sourcing agents have various fee structures, but they generally fall into three categories:
Hourly Rate: Some agents charge based on the hours worked.
Commission on Order Amount: Agents may charge a commission based on the total value of the order.
Flat Commission: Agents may charge a fixed commission regardless of the order amount.
In general, the final commission fee typically ranges from 3% to 10% of the procurement amount.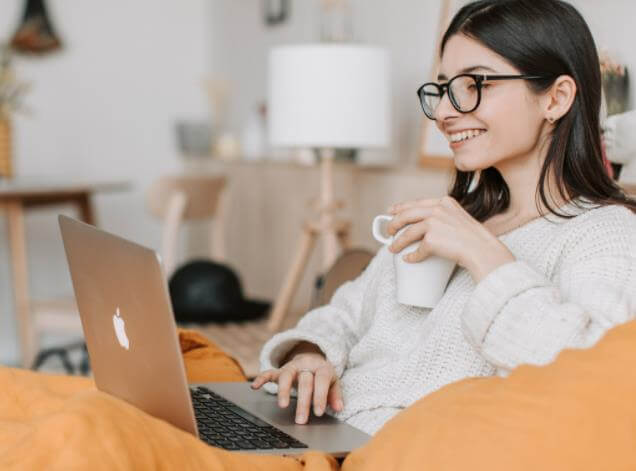 China is the world's largest manufacturing hub, capable of supplying all types of products. A good China sourcing agent can help you efficiently and cost-effectively procure the products you need while providing additional product ideas. If you need a sourcing agent, please fill out the form, and our sourcing manager will contact you within 24 hours.
Start Product Sourcing Now

please fill up your sourcing requirement then our manager will contact you within 24hours.