Import from China Directly can save your business cost and grow up your business in product source. This article will fully guide you the full step from product, shipping & import way.
Now it is very easy for you to source suppliers for any item online and offline. For online sourcing, you can search it on Alibaba.com or other online sourcing companies.
1.1 Online Sourcing supply
how to source in Alibaba?Go to Alibaba.com, Just type the keyword, the more detail you type,
The more right item you will find. For example, if you plan to search for a plush bear with a flag design, click Alibaba.com, type "bear plush flag".then you will find quite a lot of options to choose from. And then send a quote to the supplier.
If you planning to source toys item, you can try TonySourcing.com they supply all kinds of different toys. behind TonySourcing, there is over 5,000 China toys manufacturer, you can go to their toys website, send the toy sourcing requirement, they will source manufacturer and do one-stop supply for you.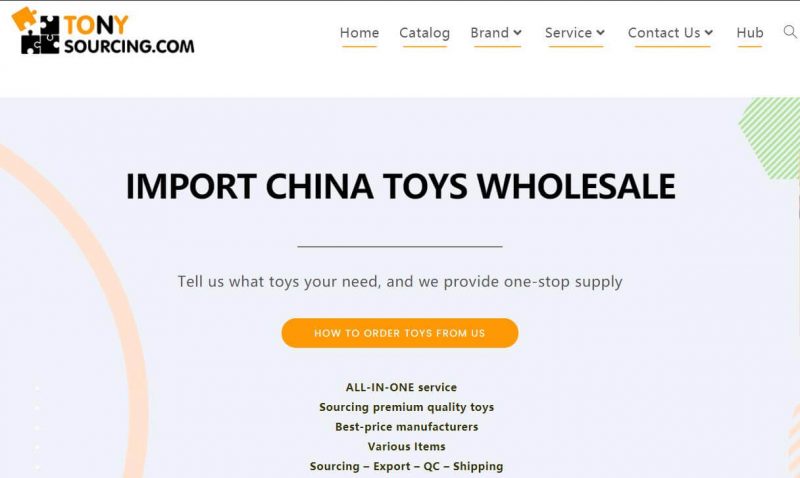 1.2 offline sourcing supply
Yiwu market is a great place for you to visit and check the sample then order directly.
for example, Toys section in Yiwu market, there is over 2000 supplier supply plastic toys, electronic toys, inflatable toys, novelty toys…
to get a better view of this market, you can click the below video about it. it is really great for a new business starter.
another place is the Shantou toys showroom,
here you can find more premium quality and package toys. For each kind of toy, you can find over 10 different packages, so you can choose which package is suitable for your selling market.
for more detail, you can go to the below video about the Shantou toys showroom.
Step-2 China Custom Export
after your supplier really to deliver the goods, they will arrange export from China customs, what they need to do is:
No.1 transport the goods by container to China export seaport
No.2 send the paper document to China customs
No.3 do the container goods declaration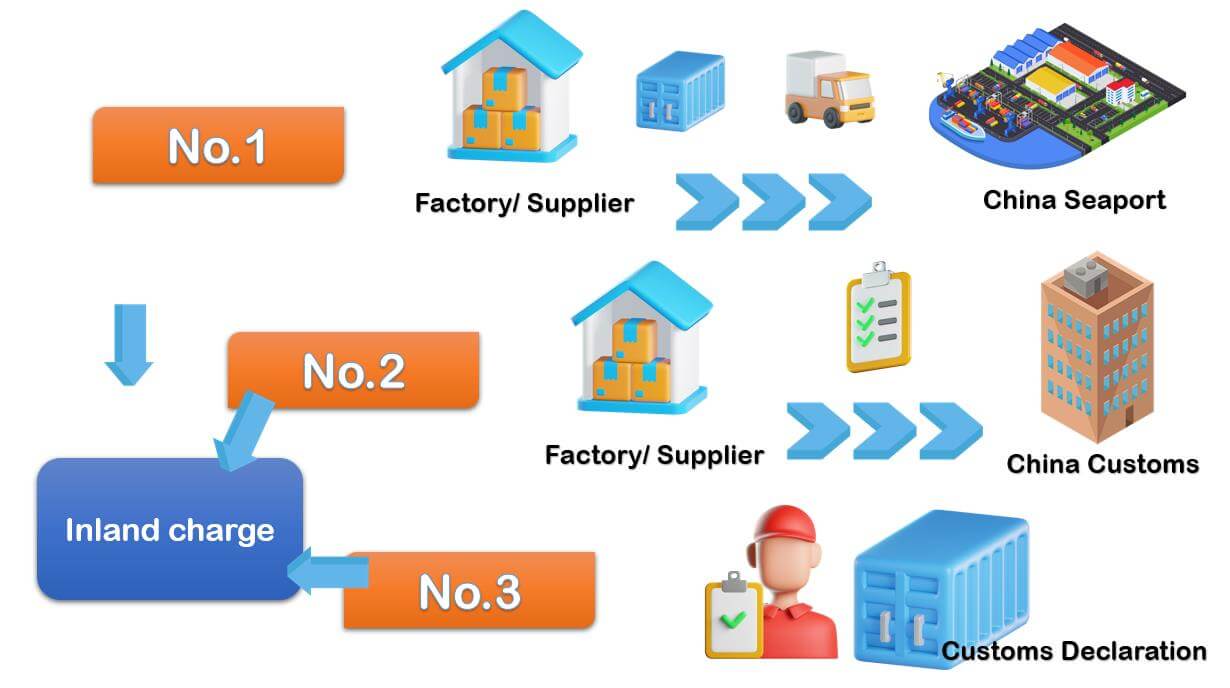 this is to tell China customs what is your goods and apply them to export. this export process normally is handled by the supplier. this part cost we called in inland charge.
normally
one 20ft container inland charge is about 700USD;
one 40ft/40HQ container inland charge is about 1100USD
normally when you said FOB payment term, the FOB is Goods Cost plus inland Charge. when suppliers quote FOB, it is they divide the inland charge into each unit pcs to get Unit FOB price.
Step-3: Transportation From China
after the goods container is ready on the China export port, The shipping company will take over the container and load it into the boat then transport it to your country import port.
to book container shipping, you can use your shipping agent to book it or just ask your supplier to book. of course, you can company the shipping rate first then decide.
To choose which port for shipping?
normally it is to choose the seaport which is near your location.
for example, if you are located in the west of the USA, you can use Los Angeles or Long Beach port, if you are located in the east of the USA
you can use New York port or Houston port.
your shipping agent will give you the advice to use which one.
Step-4 Your Country Import From China
Goods Container arrived your seaport, you need a shipping agent or we called "broker" who will send your goods document to customs and do the import process for you.
normally they need 4 documents: Bill of Loading, Packing list, Commercial invoice, and some accessories certificate. all those 4 documents will provide by the supplier of your goods.
after that, your shipping agent will give you the bill, inside including import fee, handling fee, import duty tax fee. and finally, they transport the goods from the seaport to your warehouse.
so before you start the business transaction, you can find and check a shipping agent to give you the probable cost then you can control your cost.
if you do not have a shipping agent, you can search in google "shipping agent" or "broker". it is better to have the shipping agent or broker is in your local place.