Attending toys fair is a very good opportunity to expand your toy business. China was closed for 3 years because of covid-19, 2023 is finally open. After 3 years of preparation, Chinese toy suppliers have developed a lot of new toys and are ready to show them to buyers all over the world at toys fair. Here is the schedule of toys fair 2023 to help you plan your toy purchasing.
#1 HKTDC Hong Kong Toys & Games Fair
Fair Dates:
9-12 Jan 2023 – 9-19 Jan 2023
Address: 
Hong Kong Convention and Exhibition Centre, 1 Expo Drive, Wan Chai, Hong Kong
Website: https://www.hktdc.com/
With the theme of "Play and Learn ∙ Family Fun", this year's exhibition will showcase a wide range of toys, from evergreen traditional toys to high-tech innovative video games, from well-known brands to newcomers.
The main exhibits of the exhibition are:
– Big Kids World: hobby toys, magic equipment, models and dolls, action and field games
– Eco-friendly toys
– Educational toys and games
– Electronic and remote control toys
– Festive and party supplies
– Electronic Sports
– Licensed Toys
– General Toy Products
– General Toy Products
– Smart Toys
– Soft Body Toys & Dolls
– Testing and Certification Services
– Business Services
– Commercial Services
– Outdoor & Sporting Goods World
Fair Dates:
January 24, 2023 – January 26, 2023
Address: 
London – Olympia London, UK
Website: https://www.toyfair.co.uk/
The Toy Fair is the UK's largest dedicated toy, game and hobby trade show taking place annually at the end of January at Olympia London. The toy industry's showcase welcomes more than 260 companies exhibiting thousands of products to visitors including retailers, buyers, media and the wider industry.
Since 1954, the London Toy Fair has been held for 62 times, once a year, in January every year in London, organized by the British Toy & Hobby Association. The scale of the last exhibition: the exhibition area reached 22,000 square meters, with more than 260 exhibitors. All exhibitors came from all over the world, and the on-site trade turnover of Chinese products was particularly outstanding. The exhibition provides a good business platform for many Asian exhibitors to successfully develop the UK market with great potential.
#3 Spielwarenmesse International Toy Fair
Fair Dates:
February 01, 2023 – February 05, 2023
Address: 
Nuremberg – NurnbergMesse GmbH, Germany
Website: https://www.spielwarenmesse.de/
The show is currently the world's most influential and professional toy exhibition, which has been held for 65 sessions, with an exhibition area of 170,000* cubic meters. Nearly 2,748 exhibitors from 61 countries participated in the show, of which the proportion of international exhibitors was 60%. The show was open to professional visitors only, and 76,000 professional buyers from 112 countries visited the show, an increase of 5% year-on-year, and exhibitors were highly positive about the quality of buyers, with 90% of them indicating their participation in the next show.
#4 Australian Toy Hobby and Licensing Fair
Fair Dates:
March 05, 2023 – March 08, 2023
Address: 
Melbourne – Melbourne Convention and Exhibition Centre, Australia
Website: https://austoy.com.au/toy-fair/the-fair
What's on display at the Fair? Games, Outdoor, Educational, Dolls, Activities, Construction, Ride ons, Water and pool, Electronic, Action figures, Plush, Puppets
HOBBIES; Model cars, Model railways, Collectables, Modelling, Remote control
NURSERY ITEMS; Baby furniture, Nursery furniture, Nursery décor items, Art for nursery walls, Baby bedding, Baby safety equipment, Nursery linen.


Fair Dates:
April 07, 2023 – April 09, 2023
Address: 
Shenzhen – Shenzhen World Exhibition & Convention Center, China
Website: https://shenzhen-international-toy-and-education-fair.hk.messefrankfurt.com/shenzhen/en.html
Toy & Edu China (The 35th Shenzhen International Toy & Education Fair) will be held on 7 – 9 April, 2023 (Fri – Sun) at the Shenzhen World Exhibition & Convention Centre. Located right in the centre of the Greater Bay Area, Shenzhen World is set to become one of the world's largest exhibitions and convention centres in the world. With state-of-the-art exhibition halls and food & beverage facilities, this marks our third consecutive year hosting the toy fair at the brand-new world-class venue. The annual toy show attracts industry leaders and visitors from Hong Kong, China and other parts of the globe, and this year will be no exception.
As the largest toy exhibition in South China, Toy & Edu China is a one-stop platform for global industry insiders to get a foothold into the huge China toy market. Concurrently with Baby & Stroller China and Licensing China, the 2022 toy fair successfully hosted 1,326 exhibitors from 9 countries and regions across 130,000 gross sqm, with 50,437 visitors. The Hong Kong, China, and international exhibitors who participate in our toy exhibition, which features the newest STEAM toys, games, and educational products, are allowed to showcase their latest products to buyers from the Greater Bay Area and attendees worldwide.
Fair Dates:
April 16, 2023 – April 16, 2023
Address: 
Birmingham – NEC, UK
Website: https://spielwarenmesse.de/en/fair
Meet well-known brands and trendy start-ups at the world's leading trade fair for toys. You will find an overview of all participating companies in the exhibitors list. Here you can search for product categories, licenses or brands.
#7 Asia Amusement & Attraction
Fair Dates:
May 10, 2023 -May 12, 2023
Address: 
Guangzhou – Canton Fair Complex, China
Website:
http://www.aaaexpos.com/index.php?lang=en
With a total exhibition area of 100,000 square meters and 1,500 exhibitors, the 3-day fair attracted 120,000 visitors. This year's fair cultural tourism industry well-known exhibitors strength gathered, the exhibition covers electronic entertainment, indoor children's park products and supporting facilities; theme parks, scenic spot equipment, cultural tourism, digital sports, study tourism, travel camping, cultural and creative two consumption products and supporting facilities; pool SPA, hot springs, water park products and supporting facilities; meta-universe and VR/AR/MR/XR, digital creativity, digital The exhibition, digital cultural tourism, digital art and immersive space scene design, billiards and ancillary facilities, etc., is committed to providing one-stop services for buyers in various fields of cultural tourism, cultural tourism business procurement.
Exhibition Scope
1, indoor playground: adult video games, simulation machines, lottery machines, crane machines, gift machines, basketball machines, jukeboxes; parent-child playground, egg twister, battery car, swing machine, blind box machine, booth machine, card machine, naughty castle, DIY, building blocks, animation periphery; playground management system, payment system, vending machines, coin deposit machine, coin counting machine, sterilization machine; indoor playground planning and design, decoration, environmental art and other ancillary products, etc.
2, theme park: roller coaster, Ferris wheel, track racing, self-control rides, dark ride, special film and television equipment, non-powered amusement equipment, water rides, inflatable amusement, jungle climbing, cute pet park, expansion training, parade performance, planning and design, engineering construction, etc..
3, scenic equipment: scenic water and land transportation and sightseeing facilities; scenic sojourn/leisure facilities, scenic public health, landscape lighting, commercial/sports facilities; scenic tourism system, ticket system; scenic Netflix amusement facilities, etc..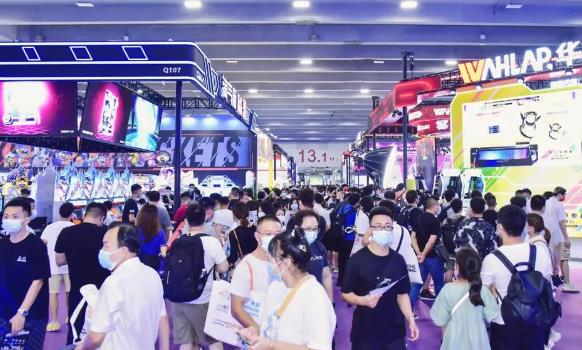 Fair Dates:
September 30, 2023 – October 03, 2023
Address: 
New York – Jacob K. Javits Convention Center, NY, USA
Website:
https://toyfairny.com/
The global toy community gathers at Toy Fair to buy and sell a product, pitch and exchange ideas, meet with partners, and so much more. This is a can't-miss, trade-only event for play professionals.
Toy Fair is strong and growing. Join us again as the global toy community gathers in New York City's Javits Center for this all-important event.
THE VALUE OF TOY FAIR
MAKE CONNECTIONS: Meet with global toy professionals to further your business.
SEE THE TRENDS: From classic toys to the latest tech toys, it's all here.
GET DISCOVERED: Showcase your ideas and products. Take the next steps to the market.
WHO EXHIBITS AT TOY FAIR?
Action Figures
Arts & Crafts
Books & Music
Educational Products
Games & Puzzles
Infant & Preschool
LaunchPad, exclusively for first-time exhibitors
Model, Hobby & R/C
Outdoor Play
PopStop, cutting-edge creativity influenced by artists, pop culture, nostalgia, and more
Fair Dates:
October 17, 2023 -October 19, 2023
Address: 
Shanghai – Shanghai New International Expo Centre(SNIEC), China
Website:
China Toy Expo (CTE) is organized by China Toy and Baby Products Association and has been held annually since 2002. CKE China Baby Products Expo, CLE China Licensing Expo and CPE China Early Childhood Education Expo are held at the same time, with an exhibition area of 220,000 square meters.
        As the largest toy exhibition in Asia, the show covers 17 categories of toys, as well as raw materials, packaging equipment, technical services, design services and the whole industry chain, and is the only exhibition chosen by many international brands to enter the Chinese market, but also by Guangdong Dongguan, Shenzhen, Chenghai, Zhejiang Yunhe, Yongjia, Ningbo, Pinghu, Shandong Qingdao, Linyi, Jiangsu Baoying, Fujian Quanzhou, Shaanxi Ankang, Zhejiang Yiwu, and The local governments and associations of 20 major domestic production areas such as Hebei Baigou are highly recognized, and high-quality export-oriented leading enterprises and factories of the production areas are all present.
        Every year, more than 2,000 exhibitors carry the world's first new products, attracting more than 90,000 professional buyers from more than 130 international and regional regions around the world to negotiate, CTE has become the first choice of bright brand, choose new products, see the trend of the exhibition.
At toy fairs, you will always find products that surprise you. Usually the suppliers who exhibit are big companies and factories with design and R&D capabilities. You can get their business cards and catalogs at the show. If you are also a frequent buyer of imported toys from China, you can also visit Yiwu Toy Market and Shantou Toy Showroom, where you can also find the suppliers you are looking for.