Hello, my name is Tony, and I am the founder of TonySourcing. For the past ten years, we have assisted international customers in purchasing and importing Chinese toys. Following that, I'll tell you about my 10-year career in the toy industry. I hope this post has helped you better understand Chinese toy wholesale and avoid mistakes during the purchasing process. We also have a YouTube channel dedicated to toy information. We frequently release new toys, toy wholesale market conditions, purchasing imported toys, and other videos on this channel. You can subscribe to and watch our YouTube channel. And get our most recent toy catalogue for free.
#1 How are toys made in China? Why most toys is come from China
China is a large manufacturing country, producing not only toys but also textiles, daily necessities, and so on. All of them can locate their respective industrial bases in China. China is the world's largest toy producer and exporter, producing more than 70% of all toys on the global market. The toy industry is a popular export industry for China. China experienced five-year growth from 2016 to 2021. The cumulative export value of China's toys was 31.68 billion US dollars as of August 2022. It is clear that the toy industry is massive.
Why does China produce so many toys, and why do buyers come from all over the world to source from China?
China currently has 6 million large and small toy manufacturing factories. They manufacture a wide range of plastic toys, alloy toys, plush toys, and wooden toys. Every year, each factory can introduce 10 or more new products. China's toy industry has supporting facilities to help each factory launch new products, such as material suppliers, production equipment suppliers, design suppliers, and packaging suppliers, so from materials to production equipment, product design, and packaging, China Toys manufacturer will make different updates on it every year to meet the requirements of different buyers in different countries.
How is the quality of Made in China toys?
This, I believe, is a problem that buyers who are just learning about Chinese toys should be concerned about. I won't brag about how good their quality is like other Chinese sellers, but based on our experience in the industry, it's fair to say that not all factories produce good quality, and different factories produce different products. To meet the needs of consumers in various regions, different consumers have different definitions of "quality." Toys exported to India and the United States, for example, use different materials, designs, and packaging.
produce several grades of quality products, which primarily depend on the country from which the buyer comes and purchases the relative quality grade products.
Our customers come from various countries, but if they need us to recommend some products, our team will also recommend corresponding products based on the customer's region and the product's quality requirements.
The following two products, for example, have the same toy function. The quality is satisfactory for both types of buyers, so any buyer can find their own quality requirements among the 6 million toy manufacturing factories.
#2 Where do I begin when looking for wholesale China toys?
Many people visit our website and are aware that we are a supplier of various toys; the first question they ask is what the best toy products are and how much they cost. But, if you're just starting out importing toys wholesale from China, I believe the first step is to identify your own products, including buyer positioning, toy categories, product functional requirements, and sales channels.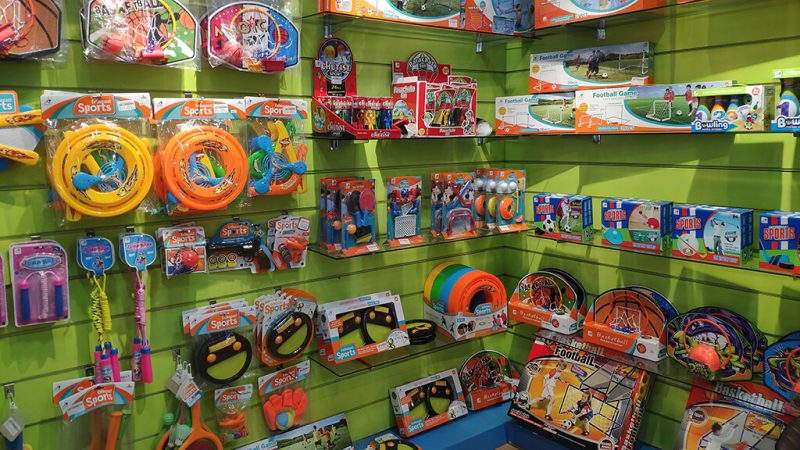 The second step is to conduct market research and understand your sales market. Some people, for example, sell their products online through the Amazon website, while others sell their products through the Shopify website and social media, and some of our customers are chain stores and toy retail stores. Because the user groups and sales methods of these sales channels differ, so do the quality requirements and packaging methods for toy products.
To summarize, before beginning your Chinese toy sourcing, conduct product positioning and market research. Because you must select the product that is appropriate for you to sell from among tens of thousands, if not hundreds of millions, of toy products. Many of our customers, after reading our product layers and sample rooms, did not do their homework early on and found themselves in the middle of a purchase with no idea what they needed. This is a real case, one of many.
After conducting market research, learning about the products of your peers and competitors, and determining which products you need to buy directly, the next step is to learn about the products available from Chinese toy suppliers.
What kinds of toys can be supply by China toys supplier?
I've divided it into several categories based on the material.
There are far too many toys in this category in China, literally hundreds of millions. Electric toys, building block toys, doll toys, play toys, game toys, outdoor toys, and so on are all included. Different suppliers provide different product quality, product design, and product packaging for the same toy.
We created a page with 75,000 different plastic toys to give you a more intuitive feeling. I believe you get lost after 10 minutes of deciding which one to buy is best for you. So, as stated above, it is critical to know what you want.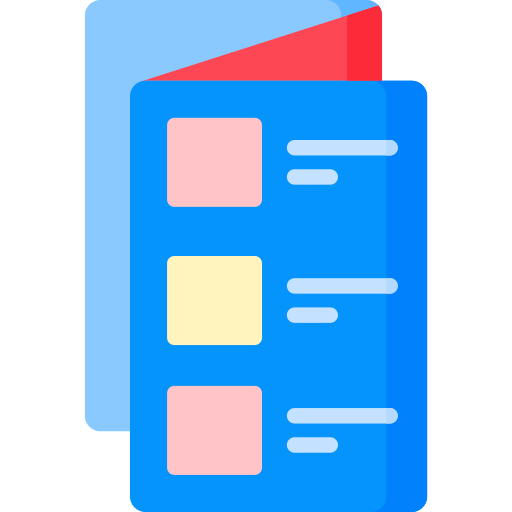 This is a very popular category, with plush toys available in almost every retail toy store. In China, there are over 20,000 factories that manufacture plush toys. They are located in four cities: Guangzhou, Qingdao, Baigou, and Yangzhou, but you only need to visit one – Yiwu, where you can see various industrial bases of plush products, view samples, and place orders. Because Yiwu is China's largest toy distribution center, a detailed introduction to the Yiwu toy market follows the article.
For your convenience, we have attached a quotation table created by our company in the Yiwu market, 800 styles.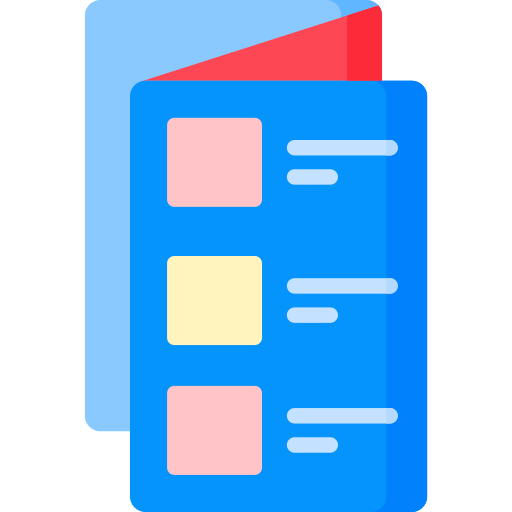 This is one of the most natural and eco-friendly education toys available, especially for infants and young children. Buyers prefer toys made of this material.
There are fewer wooden toy factories than there are plastic and plush toy factories (an estimated 300), and the majority of these factories are concentrated in Yunhe County, Zhejiang Province, because Yunhe County is rich in various high-quality wood. There are benefits to producing these items.
Please download the cloud and 20 factory catalogue attached here.
After you've determined what Chinese toys are available, you should consider how to locate these manufacturers.
#3 How to find the China toys manufacturer?
Following that, I will share with you five methods I have used to locate Chinese toy suppliers.
3.1 Toy Show
If you are looking for toy suppliers, the exhibition is usually held 1-2 times a year. Suppliers will display their most advantageous and latest products at the exhibition, allowing you to directly see samples and understand all product information. Furthermore, at the exhibition, you can directly negotiate with toy suppliers and obtain more product details, price, packaging, and ordering MOQ.
However, because those who participate in the exhibition are typically manufactured by relatively large factories, they have higher order quantity requirements. For example, a product may require half of a container or the entire container. This is for merchants who are importing for the first time from China. It's not very convenient, to say the least. However, the exhibition also served as a channel for buyers to obtain the most recent product information.
The Canton Fair, held twice a year and divided into spring and autumn exhibitions, is the most well-known in China. Toy manufacturers from all over China will attend the exhibition. This website lists the opening times for each year: https://www.cantonfair.org.cn/en-US
The mega show in Hong Kong is up next. Its formal introduction is as follows: MEGA SHOW is a major large-scale gift and housewares exhibition in the Asia-Pacific region. With a 15,000-square-meter exhibition area and high-quality exhibitors and products, it attracts many high-quality purchasers from around the world. Businessmen come here in particular, and with more considerate services, they provide a more convenient and efficient business experience for the majority of buyers.
MegaShow is an exhibition that will take you by surprise. Many of our clients will be there. We can show my customers some new product ideas at this exhibition. The official website can be found here.
There are also toy exhibitions in China, such as the gift exhibition in Shenzhen and the Chinese and foreign toy exhibition in Guangzhou. The scale is not as large as the first and second, but I believe that the smaller the exhibition, the easier it is to find a supplier to support you in terms of price and order quantity.
You can contact me if you want schedules and suggestions for the various toy fairs this year.
3.2 Online B2B Marketplace in China
E-commerce in China is very advanced now, and there are already many B2B commerce platforms that can be used by overseas users. The largest B2B companies are:
Alibaba
Made-in-China
Global Source
Dhgate
Based on our customers' usage in recent years, I recommend Alibaba and Dhgate. The main reason for recommending Alibaba is that they have a large number of suppliers, a large number of product displays, and the Alibaba platform is simple to use; basically, you can easily find the products you are looking for. Here is an overview of the Alibaba website — 《how is Alibaba?》
Dhgate is another platform that is a small wholesale website. Because it is small and wholesale, I recommend that the products on Dhgate have no minimum order quantity requirements, and the supplier will be responsible for freight transportation, which is an excellent choice for first-time buyers. I also did some research for Dhgate's review: 《Review of Dhgate 》
3.3 Ask a Toys Sourcing company to help you
Okay, now it's time to introduce our company. After receiving the necessary information from our overseas customers, we use the company's own local advantages in China to search for suppliers who meet customer requirements through various channels (such as exhibitions, wholesale markets, and existing factory resources), and obtain the necessary information. The customer receives a quotation sheet.
The photo above shows that I am helping a client to find a supplier of building blocks. I searched for a wholesale market, a factory, and an exhibition, and finally I chose a manufacturer that is suitable for customizing the style of the building blocks for the client.
Of course, the sourcing company's work does not stop there. After locating the supplier, the sourcing firm will also serve as an overseas user's office in China, placing orders with the factory, tracking the goods, and finally receiving the goods and performing inspection work. This method is the most convenient for international customers.
3.4 Use Linkedin as one of your sources.
Do you know what Linkedin is? Do you believe Linkedin is solely a recruiting platform? Actually, LinkedIn is now a company presentation platform as well as a social media platform. Many Chinese toy factories now have Linkedin accounts.
You only need to enter the product's keyword into the search box to find a plethora of matching supplier resources.
My LinkedIn account is Tony Chen Linkedin, and you can also follow me, where I often share new toy industry information.
3.5 Conduct a Google search
Everyone is familiar with Google, and some good toy manufacturers will have rankings and introductions on it.
You can find this toy supplier on Google, which means he has been vetted to ensure the quality of his products.
Here's how to find the toy factory using Google:
#1 "keywords" + manufacturer+China
#2 "keywords" + wholesale+manufacturer+China
#3 "keywords" + factory+China
#4 "keywords" + factory+wholesale+China
However, what I want to say is that at the moment, only a small number of Chinese toy suppliers will create Chinese business websites and promote them on Google, so you will either find a very good toy factory or very few toy factories.
#4 What is China toys wholesale market and why there?
The following topic is the Chinese wholesale toy market (China Sourcing place). The market is a hub of activity. In this wholesale market, many factories will display samples. Service personnel will greet you in the market and respond to your inquiry information. Ordering through the toy wholesale market is the simplest and most direct way to locate your own products and place an order directly with the factory.
Before I shared an article 《Top 8 Toys Wholesale Markets in China》
In this article from 2017, I compiled and introduced the eight major wholesale markets in China. You can take a look if you're interested. Many buyers have expressed interest in and forwarded this article.
To be honest, you only need to pay attention to two major wholesale toy markets among so many. The first is the Yiwu toy market, and the second is the Shantou toy exhibition hall, where you can find products displayed in other markets.
Let's start with the Yiwu toy market. "This is a magical place," many customers said after visiting the Yiwu toy market after using our Yiwu agency service. Yiwu has over 4,000 toy merchants, and each merchant's store has samples from tens of thousands of Chinese toy manufacturers. Furthermore, the Yiwu store's product update speed is very fast. The products that were sold overseas last week have been replaced by newer products in a week. And the price is very good; there is no brand premium, so you basically get the factory's lowest cost. What I like best about Yiwu is that many suppliers accept orders of one item per case, which is ideal for customers who are purchasing new products and want to test market sales.
This, I believe, is why many buyers prefer the China Toys wholesale market: there are new styles, good prices, and low MOQ.
Do you want to know about the Yiwu toy market? I personally took a video, and I believe it will help you understand Yiwu better.
I'd like to introduce you to the city of Shantou. This is the heart of China's toy industry, and it produces 80% of all plastic toys. The famous toy companies Hasbro and Mattel supply the toy processing factories in Shantou. There are over 5000 different toy factories here in total.
In contrast to the Yiwu market, the Shantou toy exhibition hall is distinguished by a wide range of product quality and packaging. Because the factories in these showrooms pay close attention to product design and packaging, you can find 10+ different styles of product design and packaging if you search for the same type of product. It's difficult to imagine, but if you look at the image below, you might understand.
Can't wait to check out the Shantou showroom? Okay, now watch the video.
Our company's mission is to assist overseas customers in purchasing the products they desire from these markets and to provide a one-stop service for export. If you need to contact us, please use the button below.
#5 Do I need to order from China toys factory? Is it get cheaper price?
How is the Chinese toy factory? This is a topic that I believe many people are very interested in.
Because of our work requirements, I visited many toy factories and concluded that the factories primarily perform the following tasks: product design, raw material processing, accessory assembly, product packaging, transportation, and delivery of these 5 a segment.
And I believe the most important aspect is the product's design. The quality of the design determines whether the factory can expand and become more powerful. Only through good product design will more customers become aware of and purchase your product.
So, the question that many people have is, "Can I find a Chinese toy factory and get the best price?"
Yes, you can get lower prices, but only if your order meets the factory's minimum quantity requirements.
For example, if you buy 5000pcs of a toy car, you can directly place an order with the factory, get a good price, and the factory can design new packaging for you, add your logo, and so on.
However, if you only require 100-200pcs/item, the factory will refuse to accept the order and will direct you to their cooperative store in Yiwu market to inquire and place an order. This model is similar to the distribution model in some ways.
#6 How to choose the best China toys supplier and their product?
Everyone, I believe, will be like me. There is a situation in which the product has been discovered, but more than one supplier has been discovered, and some products may have discovered 5-6 suppliers. as in the following

What to do, which one to select, and what criteria to use when screening suppliers
First, consider the quality.
The pictures show the quality of some products, but 80% of the photos cannot be seen because they have been processed for beauty. The product does not meet the specifications. To see the product's weight, function, and other specifications, navigate to the product details page. If possible, allow the seller to send you samples for confirmation and comparison. Despite the additional shipping and time costs, I believe this is necessary.
Second, take a look at the packaging.
Product packaging is undeniably important for toy products, and good packaging can increase sales.
For example, which of the three types of packaging for a product below do you prefer?
Because each supplier focuses on a different market, their packaging designs differ, and you need a large number of designs to find the packaging design that best suits your sales channel.
Third, consider the cost.
When looking at products, many buyers look at the price first and choose the cheapest option. However, I do not believe that many of our customers have suffered losses here. Purchasing goods is neither the most expensive nor the cheapest option, but rather the most appropriate. For example, if you found ten suppliers and the majority of the quotations are around $5, but two suppliers quoted $2 and $8, I recommend you choose $5 as a reasonable market price.
Fourth, consider customer service.
The supplier's customer service staff is important. A good customer service representative can put you at ease in terms of English communication and response time. Among our many cooperative suppliers, I believe the professionalism of the supplier's sales to the product is a little more important. If they are all very knowledgeable about the product, they will be able to offer you more suggestions and opinions. It is simpler for first-time buyers.
Many people are concerned about toy certificates because the product's intended user is a child, so many countries will have requirements.
So, what are the advantages of toy certification, which is generally tested by testing agencies?
In general, testing agencies will detect the flame retardancy of toys as well as the presence of harmful elements in them. Flame retardancy refers to whether a toy product will burn easily when exposed to a fire source, posing a safety risk, and the harmful elements are typically detected as boron, phenol, and phthalates. A certificate can be issued as long as the toy product is within the safe range.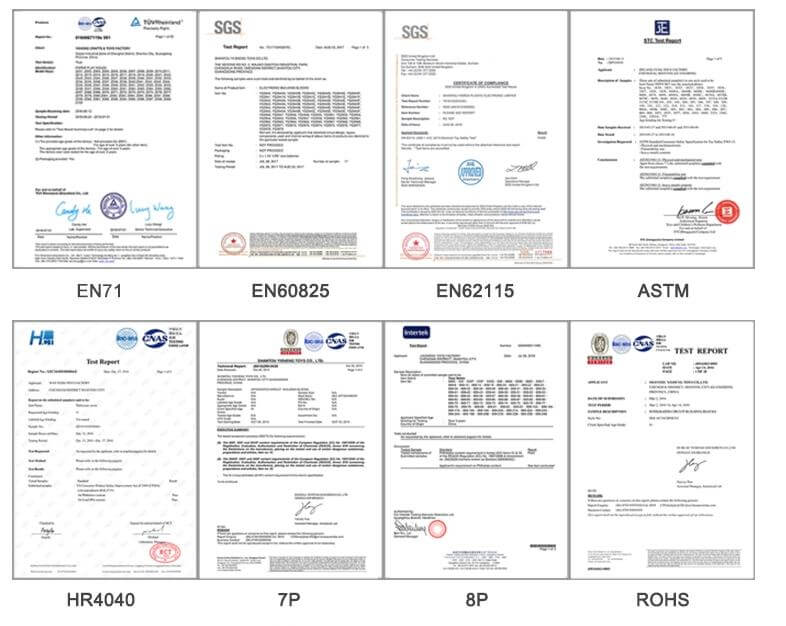 Toys imported from Europe generally require EN71 and CE certificates, while toys imported from the United States generally require CPC certificates. Typically, the toy factory will have the EN71 certificate, and if the buyer wants the CPC certificate, the buyer must reapply because the CPC certificate must include the buyer's information. Regarding the CPC certificate application, I wrote an article for everyone to share called "What is CPC and How to Get It?"
#8 What is the best Chinese toy company and brand?
In this section, I will introduce some of China's most well-known toy companies and brands.
8.1 RC Car Company: Rastar Group
Rastar Group engages in the manufacture of R/C auto models, Die cast cars, Ride-on products, bikes, and Baby safety car seats.
Website: http://www.rastar.com/html/gw-pc-en/
8.2 wooden Toys: Zhejiang Xin Yun Wood Industry Group Co. Ltd
Zhejian Xin Yun Wood Industry Group Co. Ltd founded in 1985 ,is one of the eldest wooden toys manufacturers in china.
Website: http://www.zjxinyun.com/
8.3 Baby Toys: Shantou Huile Toys co., Ltd
Hola Toys has always been determined to explore more possibilities for parent-child interactive toys so that our products not only have the benefits of parent-child interaction, communication and entertainment but also are more humane and sought to be accompanied by toys and parents to stimulate baby's curiosity and creativity.
8.4 plush toys: Yangzhou Arron Toys Co., Ltd.
It is a professional plush toy enterprise integrating R & D, manufacturing and trade. The products cover all kinds of plush dolls, intelligent plush toys, household products, and high-end customization of major IP at home and abroad.
Web: https://arrontoys.com/index/
8.5 Cube Toys: MoYu Culture Company
MoYu is a Chinese cube brand famous for its longstanding popularity in both competitive speedcubing and puzzles generally.
Website: http://moyucube.com/en/
8.6 Building block toys: BanBao Co., LTD.
This is a professional high-tech manufacturer specialized in the research, development, and production of educational plastic block toys and infant preschool building block toys.
Website:https://www.banbaoglobal.com/
8.7 Play Equipment toys:KAIQI Group Co., Ltd.
Established in 1995, Kaiqi is a full industry chain group company that supply the non-power playground equipment early in China, and has the production base in Shanghai and Wenzhou. Kaiqi supply a full range of service for playground equipment from production, research and develop, plan and design, sales, to installation and operation management.
Website:http://www.kaiqi-toy.com/En
You can let me know what kind of top toys company information you want and I will update it.
Okay, thanks for taking the time to read my blog today. I'm Tony, and I'd like to share some toy information with you. If you require any additional information, please leave a comment below.
we provide toys manufactuer sourcing and order service, if you plan to buy toys from China, please fill up form below and our manager will contact you.