Toys are magical, transporting you to a far-off fantasyland. Toys are all the rave today, and practically everyone everywhere is a potential buyer due to the requests for birthdays and holidays. Today there is high demand including vintage toys or the newest up-and-coming toy phenomenon. You can make a sustainable income off marketing and selling toys, no matter your demographics or background. Here you can find out all the ins and outs of how to start a toy business that offers a wide selection or one that specializes in niche products. A location can be used to operate this business or it can be run completely online. The following suggestions will help you get started in your toy-selling venture.
• 1. Research Your Selling Market
Research the toy industry with help from websites that have gone before you like decisionanalyst.com and destatista.com. You can sign up for their webinars or collaborate with creators for innovative new toy ideas.  Different topics of research in the toy industry include a worldwide overview, U.S. market, international trade, and consumer behavior. Social media is one of the best and easiest ways to engage with your target audience to promote your company and products.
• 2. Choose Your Target Market
Parents of young children make excellent customers for toy stores(Toys Store selling strategy). Children are prone to advertising and marketing, and their ever-changing tastes often drive them to consistently desire new toy merchandise. Depending on your toy business plan, your ideal customers may be diversified. Typically, a store where customers can search for collector's items or retro toys will be attractive to consumers aged 30 and older. If your focus is on board games, you will mostly be selling to teenagers and 20-somethings. Finding a niche market allows you to target a specific demographic to cater to their preferences.
• 3. Buildup Your Selling Personalized Plan
What will you name your business? The name is a game-changer, especially if the game involves a toy store. Find out what people want, ensuring the toys you sell are popular in the marketplace. Do some demographic surveys of your neighbors in your local area to discover if there are certain products they would like you to stock. This is easily done by getting the word out on social media sites like Facebook. Look at what's trending in toys right now.  Online resources create a wellspring of trendsetting statistics.
Article: 6 best way to sell toys online – how to Make money Online 
• 4. Find the Best Suppliers
Finding the best toys supplier is the most challenging part of the online toy business plan. Incorporating toy suppliers with unique and valuable products is more likely to attract the attention of parents and their children than average designers.
The key to a successful toy wholesale business is clear communication. Open transmission and disclosure between the supplier and yourself is crucial. Clarify every aspect of your commerce trade with them.  Ensure that you are on the same page when it comes to finalizing terms and conditions. Your supplier will appreciate your efforts and you will be saved from false expectations and unnecessary costs.
Article: How To Import Toys From China?  Market| Manufacturer| Shipping
• 5. Choose the Selling Place, Offline Toy Store or Online Amazon or Facebook Marketplace
In the how to start a toy business plan, to make a toy shop successful, you must determine whether there is sufficient local demand. Check out your community competition by counting the number of outlets that are selling toys in your area. Identify what kind of toys these competitors are selling and see if there is a market niche that your shop can fill. The variety of toys that your customers are looking to purchase may be influenced to a certain extent by the financial demographics of your area.
You might also consider selling on an online platform. The easiest avenue to set up a quick shop is through Facebook Marketplace. Next, you can move onto an online store set up using Pinterest or Shopify. Finally, you can move to Amazon once your online toy store is up and running, particularly if your patrons have never heard of your brand before. Marketplace service in Amazon provides several tools for tracking and order reports. In terms of logistics, Amazon handles all labeling, packs your inventory, and ships directly to customers.
• 6. Marketing Your Toy Business
What will you name your business? A great deal of effort and consideration goes into choosing the right name. Make sure your one-of-a-kind business name is available online through your state's business records, the United States Patent and Trademark Office, social media platforms, and the Web domain registry.
In this article of how to start your toy business, you must define your unique brand. Establishing a strong brand, which is the identity of your company, allows you to set yourself apart from your rivals.
As part of marketing and promoting your toy business, it is essential to have a social media presence, such as a Facebook and Instagram page, where customers can view hours, see information about new toys, and find out about any upcoming promotions. Also, it would be a good idea to have a separate web page that provides additional information and allows customers to leave reviews, which can be viewed by prospective buyers as a form of advertising.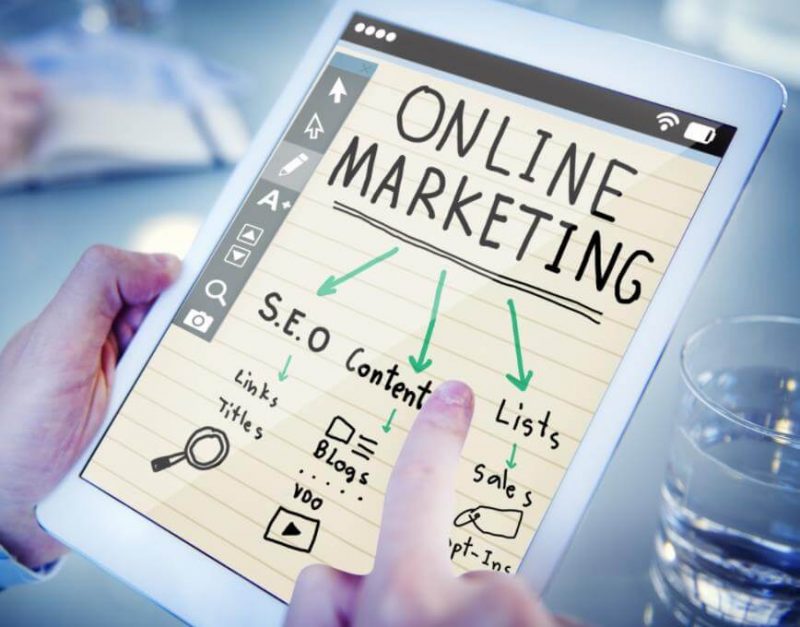 Create a logo for your business. For tips and advice on how to start your toy business and creating a unique logo for your business, there are plenty of online resources for inspiration.
You should begin growing your data base as soon as possible, and the easiest way is to collect your customers' email addresses when they make a purchase.
Utilize social media marketing and encourage customers to review your products. Try incorporating children doing unboxing videos on YouTube, which is the latest craze kids cannot get enough of.
Video: https://youtu.be/vyiWQKU2OZU
• 8. Keep Improving Your Product and Service
Toy market research and networking allow you to keep up with the latest trends in the industry as you begin your toy business plan. In addition to having ties to your community, it can be good for your business to be associated with any special events that will help you stand out from the rest. Innovation is key for your toy business. As this entity is a fast-paced industry meaning your clientele will constantly want the newest up and coming merch.
Article: 9+ Tips to Choose the Best Toys for Your Retail Store to Sell