How to choose the best toys for your toys store to sell? this is a very important question before you run your business. hope this article will give you some idea.
The child likes to play; it's natural for him. He needs it to learn, explore and develop well. Although he or she does not always need toys to play with, the child uses them very often for fun.
 Among the multitude of toys available in stores, it is not always easy to make a choice. Here are the things to consider when choosing toy for your store.
There are different ways to ensure the fast selling of the toys you stock. For you to find the best sellers, one thing you must clearly understand is that you will require consistent research throughout the year or rather find a toy wholesaler who will take care of it for you. Here are five indicators that show you are on the right track and also attract buyers.
#1 Your Toys are Based on Popular Characters
Whether you newly got your toy retail store or rather a seasoned professional at purchasing, it is critically necessary to maintain track of the most-watched production media and equally those yet to be released in the coming months. By so doing, your inventory will be current with industry demand when it entails that parents are going for shopping for beloved characters from cartoons like "Love Diana", "CoComelon", and "Peppa Pig" or even movies like "a New Legacy, Space Jam". These products are good for retailers because they are fast-selling products provided the shoppers know where to find them to buy. Though these toys will sell for several years, this is a place where new toy trends are released and so you have to be alert.
Article: 9 marketing strategy to improve your toy store selling
#2 The Toy Products are Fun and Leisure for a Wide Age Range

Gathering young children and teens for a family night can be very easy to achieve with toys and activities that can be done individually. By so doing, competition will be reduced and it will still maintain the excitement of creating something cool and fun to do. By stocking DIY kits (Art-hand toys) like the Art Lab Pouring Art Studio, Studio Creator Video Maker Kit, and Swirl and Style Tie Dye Design Station, will enable you to go a long way to help families find crafts and art very interesting.
#3 You Stock Goopy Toys That Don't Consume Time to Clean-Up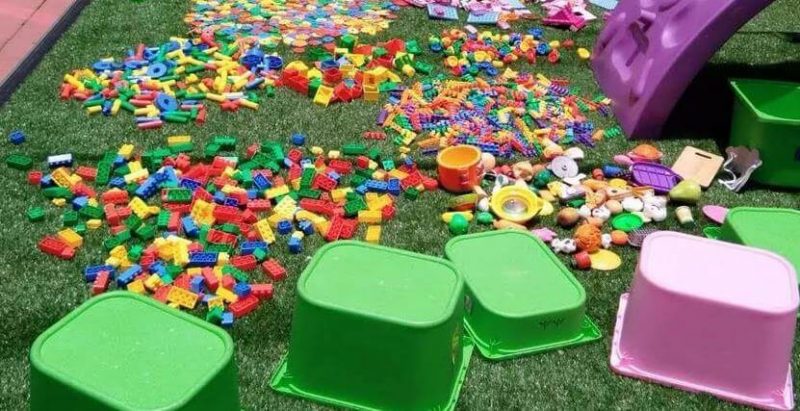 Many kids like toys that are So slime, Funatic Foam, and Foam Alive. (Check some novelty toy catalog here) There is something so special about playing with these shape-shifting textures. This is because it is very reliable and also satisfying at the same time. But one of the best features it has that makes it fast selling is that it makes cleaning easy for both Mum and Dad. So, for you to stock the right products in this category of toys, makes sure it has those qualities that could help unleash laughter. It should also be easily cleaned up without much effort. 
(Link: Toys catalog view)
#4 Toys Nominated for a TOYS are on Display
Whenever the top toy buyers experts list out the nominated TOYS products every year, you will have an opportunity to see what's new and why people love it. Display these items with a good description both online and offline to introduce the products.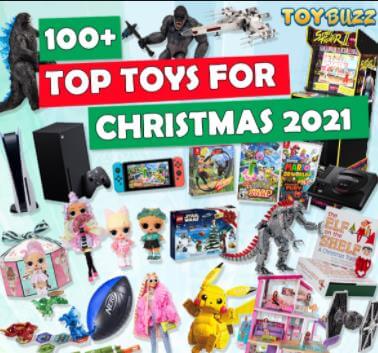 #5 Highly Advertised Toy products are Being Promoted in Your Store
Toys that are displayed in advertisements like Cats vs Pickles characters and the selfie Creator LED light kit are viewed by a larger audience than other toys that are not advertised. This implies that many people will be in search of it in stores like yours. Just like the media production characters, they advertise toys that attract sales. All that's left to do for these items is to stock your shelves and help shoppers find them and buy.
#6 The developmental stage of the child
 To be interesting, the toy must represent a small challenge for the child, while remaining achievable. If the game is too easy, the toddler will find it boring. On the contrary, if the game is too complex, it can become a source of frustration, and the child may no longer use it, even when he has the necessary skills. A too advanced toy can also harm the esteem of self. Indeed, if he never succeeds in doing well, the toddler will see himself over time as "not good".
 According to psychologist Fitzhugh Dodson, author of the best-selling book Everything is played before 6 years old, 90% of the play should come from the child and 10% from the toy.
#7 The versatility of the toy
Toys with which it is possible to play in different ways often interest the child for a longer period because they allow him to take an active part in the game. Conversely, toys that only offer one activity (eg, putting a shape in a hole or pressing a button to listen to a song) does not generally keep toddlers entertained for very long. Blocks toys are a good example of a versatile toy. Indeed, the toddler can, in the beginning, take them and throw them. Subsequently, he can knock down any block towers you made, and later he builds his towers. Older, he can create more complex constructions with his blocks.
#8 The simplicity of the toy
The toy should also be easy to use. Even if the child enjoys playing with his parents, he should be able to have fun with the toy without always having to be helped. Otherwise, he won't have fun.
The price is also a factor to take into consideration when purchasing a toy. It is usually possible to find toys that fit the budget set while taking into account the criteria mentioned above. Also, expensive toys are not always the most attractive. This is often the case with toys that feature a character from a popular movie, as fashion often influences prices. Educational toys are also generally more expensive.
#10 Are Educational Toys Necessary?
Although they can be interesting, educational toys are not essential for the developing child. Its daily activities ensure its overall development.
For example, his fine motor skills develop when he uses a spoon and puts on his stockings. Likewise, his language develops during interactions with his parents and the people around him. The simple fact of looking for a toy in his toy box also develops his sense of observation.
Artcile: how to start up your toy business? step by step learn how to sell toys