Want to buy toys from China but have no idea where to start?
This Article is for :
#1 Newbie who wants to start toy business, try to buy few items for testing the local market.
#2 Retailer who bought from the local wholesale market before, now try to find a NEW PRODUCT and buy directly from China supplier to SAVE COST.
Before start toys buying from China, You need to know the WHOLE process of this trade.
Just 6 step
#1 Select toys you want to buy
#2 Order and Collect the toys
#3 Arrange container loading and do Custom Declaration in China.
#4 Find a shipping company agent, they will take over the container which finishes custom declaration.
#5 Shipping company agent arrange to ship from China seaport to Your seaport.
#6 When the container arrive at your sea, the shipping company agent will do custom clearance work and transport the goods to your warehouse.
Above, #2- #3 part you can just find a China sourcing agent to do it. (TonySourcing Provide this service.)
#4-#5 part you can search in Google "local forwarder" or "shipping import agent" to find it.
Then #1 part — Select toys you want to buy
it is very important you know where to buy the toys and What you can buy from there.
These are 10+ China Toys Wholesale Market, Here we recommend 2 Toys Wholesale Market
A. Shantou/Chenghai Toys Wholesale Market
(click to get more detail about this 2 market.)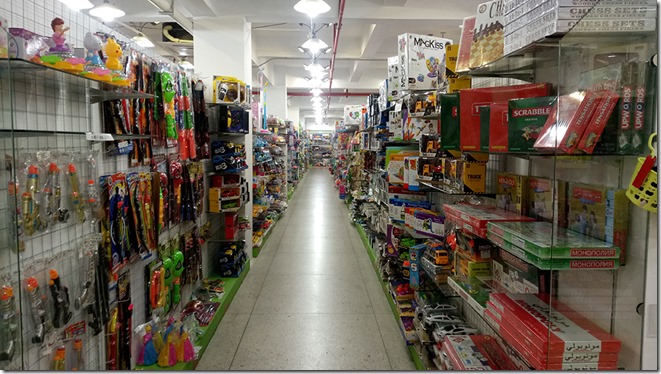 before you visit this 2 market, you may need to know
How it is the quality of the toys there?
How it is the order quantity they requirement?
How it is the Price range of those toys?
it is easy, just send Email of some product picture and info to a China Sourcing agent first to have some info for reference. and then decide those China toy market worth to visit or not.
What is the difference between those 2 markets? which is better for you to visit?
Quite a lot of customers ask me about this question. because those 2 market is quite far away from each other about 1000km if just want to visit one place, which it is better to visit.
just check the chart below and you will get easier to understand.
#1 Take the flight to Jieyang ( SWA) airport
#2 Then take a taxi to Chenghai area of Shantou city.
#3 The distance from Jieyang airport to Chenghai, it is around 40km.
It takes 50mins by TAXI. TAXI fee it is around 200RMB (32USD)
All toys market (exhibition halls is inside Chenghai area, very closed and easy to visit.)
How to get quota in the Shantou toy market?
After register and enter the market, you start to browse all toy samples.
In this market, these are NO sale man inside to introduce their product.
For product detail you have to read it by yourself in the display/ package instruction, every product have barcode sticker on the package backside, the service staff will scan it and show you the price if you ask. If you decide to order, ask them to record it in the scanner and finally you can get the list with price , packing detail, and product picture by email.
#1 Take the flight to Yiwu (YIW)airport
#2 Then take a TAXI to Yiwu market building 1 (国际商贸城一区)
#3 The distance from Yiwu airport to Yiwu toy market, it is around 12km.
It takes 25mins by TAXI. TAXI fee is around 50RMB ( 8 USD)
When arrive Yiwu market building 1, just enter the big gate, the first floor is all toys market.
]
How to get quota in the Yiwu toy market?
No need to register, just enter.
Every shop have one sale man sitting inside, when you are interested in some items, you can talk with them, they may introduce their item for you. For the product info, you need to check with the sale man (Toys manufacturer) about everything like price and package, carton volume. Then record it in your notebook if you want to order later. (Do not forget to ask their name card or record their shop No. )
After deciding which item an what quantity you want, just ask your china buying agent to place order to all supplier you choose. After order, normally it cost 20-25 days for supplier to delivery all goods to agent's warehouse and wait for container loading.
PS: Before you plan to visit China, do not forget to get the VISA first
#1 you need to have an invitation letter from China company (your China sourcing agent will provide it)
#2 you need to have a hotel booking form (your China sourcing agent will provide it)
#3 send above invitation letter and hotel booking to the embassy to apply for the VISA
For China Toys Wholesale Market,