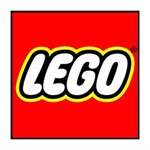 Founded in 1932 in Denmark, the world's leading toy manufacturer, building blocks is a representative product, enjoying the reputation of "century toys" in the industry.
The LEGO Group is now the fourth largest toy manufacturer in the world. It is a family business with more than 5,000 employees worldwide. Approximately 150 designers from 18 countries design different components for all LEGO collections. These series are sold in more than 130 countries.
In 1934, he named the company "LEGO" (Lego), which is the abbreviation of the Danish word "leg godt", meaning "fun".
LEGO began making plastic toys in 1947 and was the first company in Denmark to use plastic injection molding machines. By 1951, plastic toys accounted for half of the company's export toys. The company continued to improve the design between 1949 and 1958, but since 1958, the basic building blocks have remained unchanged.
At present, LEGO bricks are popular all over the world, occupying markets in more than 130 countries. It is estimated that there are more than 300 million children with LEGO bricks. The average annual play-up time is 5 billion hours.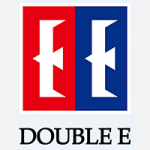 Cada bricks is a brand from the Double Eagle Industry China Ltd. Double Eagle is based in Shantou city (Guangdong province) and is a globally well-known Chinese brand for its remote control cars and trucks. Cada product line was established in 2016 and by 2020 became a well-recognized building brick toys brand in mainland China. Cada is today a popular Lego alternative in countries like Germany and Russia as well.
Cada consists mostly of interlocking plastic bricks and are compatible with other globally renowned brick brands. Cada has worked very hard to create its own set designs (intellectual property) .
The building bricks series include: super-cars, military, gun, robot, construction and STEM based educational sets.
Forange Block brand was born in 2016, has passed the ISO 9001 quality management system certification, 3C product certification, ASTM certification in the United States, CE certification in the European Union.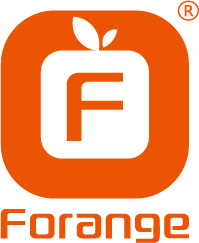 Forange Block is a kind of plastic building block with various basic modules, which can make children to assemble their favorite shapes. Forange are totally committed to provide safe, various products which can be multiple-assembled to children aged 6-14.
The building bricks series include: dinosaur, military, robot,scene.
Supplier link: http://forange.net/en/index.html
Need to check more Brands toys in China, please click below button
Want to import Premium Toys wholesale, Please Check our Service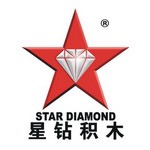 Their product it is vehicle, product change, small SET and other suits. The brand of domestic building blocks with the quality, color, luster, compatibility and feel that is closest to Lego. The original price is relatively close to the people, but with the deep cooperation with various media, the price of new products is getting higher and higher.
Various sets Building Bricks Brand. Completely independent innovation, and invented a lot of practical domestic parts, took a creative step and brought more possibilities for China domestic players.
The most noteworthy of the Enlightenment is its repair service, which uses dozens of times the price of the parts to make up for the missing parts and missing parts, so that players and distributors have no worries.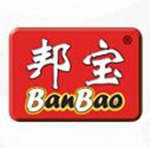 Various suits. Manufacturers have a unique approach when making decisions. BANBAO's particle size is consistent with LEGO, but the plates and pellets are slightly thicker than LEGO, and some parts are still compatible. The quality of the building blocks is very good, because there is no other brand to match, so the price is controlled by itself.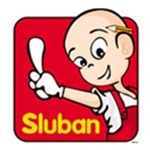 Product armor and vehicle, the Three Kingdoms series is its special feature. The parts are darker than LEGO, and the bite is tight. Many parts are not easy to separate without professional tools.
The new parts are of high quality and have a good touch feel. The position of the feed point of the base brick has been modified several times, indicating that WANGE is constantly exploring its own molds. Now, the round pits on the particles have not been seen. The particles are flat and natural, unlike Lego, but never lost to LEGO.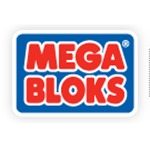 The quality of the building blocks is very good, and the early Gundam series touched the hearts of countless cross-border fans. At present, the main aura, Call of Duty, Warcraft, Assassin's Creed, Little Yellow, Barbie and other series, there are many features, and more practical.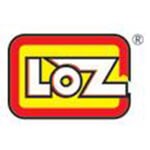 LOZ is part of the German company LOZGROUP CO. LIMITED. It was founded in 1998 and has a history of more than 16 years. LOZ products are developed by German designers to develop puzzle products and develop players' thinking, creation and imagination. It is one of the international building blocks.
LOZ Diamond Block (Dimond Block) is a trend of micro-building blocks, Mini building blocks. The smallest size of the LOZ building block is 4mmX 4mm X 5mm. Small size means more creativity, so LOZ blocks have inspired more and more young people to challenge. Because the building blocks of this size were very rare in the market at that time, models like images, cars, airplanes, robots, buildings, pets, cartoon characters, etc. could be put together into a realistic shape.
LOZ Diamond Block (Dimond Block) is also a DIY self-assembled toy. It can improve the sense of space, imagination, logic and movement coordination. At the same time, it is challenging to stimulate logical thinking and spatial imagination.

It can be said that GUDI is currently the leader of China domestic building blocks Brand. Because the material touch feeling, workmanship, luster, tightness, and printing. more commendable is that GUDI has been steadfast in the original path, and the design is very good.
For example, the "armed assault" series that has been discontinued
Another "Star Hegemony" series, the design is indeed original
There are also some semi-original space shuttle types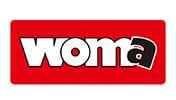 Woma is a company that integrates the development, production and sales of puzzle toys. The company has a professional product development, design team, as well as advanced mold making equipment and scale of birth is a set of assembled educational toys development, production and sales of business entity enterprises.
BALODY It is an industrial company specializing in the one-stop production of miniature diamond blocks, miniature tandem blocks, medium tandem blocks, Lego-style blocks and other products.
Wangao leading products are block table series, scene block series.
All products, meticulous, all using ABS material, material safety, environmental protection, unique design, especially the block table series.
BANLOS mainly produces and operates plastic toy products. Mainly produces and operates building block series, stroller series, crib series, remote control series, electro-acoustic series, robot series products, etc.
Xingbao has 4000+ building block pellet molds, with an annual production capacity of up to 10 million boxes. Now we have realized intelligent assembly line production, strict quality control to ensure the stability of product quality. EU certification, 3C certification, BSCI factory inspection certification and other certificates

Decool introduces original new product development methods and independent research and development. According to the market situation and users' needs, we address the problems of the original products, fundamentally explore the level and structure of the products, and conduct research about new technologies, new materials and new processes.
JAKI is An intelligent scientific and educational toy company that manufactures and sells robots, transformers, infants and children's toys.
More Toys info, Check below China Toys Market,