China is the source for 90% of the Global item. And more and more people in business are entering the sourcing industry now. Sourcing from China looks like a challenging task when you get started.
In this article, I will share some tips for china sourcing based on my ten-year experience. These tips will definitely make sourcing from China easy for you. And you'll be able to go without making any mistake.
#1 where to find a supplier?
1.1 Trade fair/ exhibition
Most buyers who are running the import business used to visit the trade fair to find supplier directly. It is easy to check their showroom at the fair. Moreover, you can also touch the samples to know the quality and directly take all the information regarding the supplier.
You would have minimal time and limited product to see if you want to go through this method. (some fair, open only two times per year, and every supplier gets limited samples to show on the booth.)
China biggest trade fair: The Canton Fair (China Import and Export Fair)
Alibaba.com is well known in the global market and is a business-to-business platform. It connects businesses to global manufacturers. Using Alibaba, a business can find a manufacturer to create bulk products and imported them into their country.
Article: How to Buy from Alibaba Toys Wholesale?| Ultimate Guide
You can also go to online sourcing platforms such as "Global Sources" and "Made in China," which connect buyers to suppliers in China.
Even if you need to source small items like toys/ household item from China, you can go to "yiwugo.com."
1.3 China Wholesale market
The biggest wholesale market in China is the Yiwu market, China. This market contains nearly 40,000 shops, wholesaling almost every commodity you can think of. One of the best things about it is that they can accommodate very small order sizes – just one or two cartons (try requesting that at the Canton Fair!)
Article:  ( How to Import Toys from Yiwu China – Complete guide)
#2 How to Verify Supplier?
After you find the correct item from the supplier, the next step you have to do is to "verify the suppliers."
You can ask two questions to yourself while verifying a supplier. These questions are:
Is this a genuine supplier?
Could they make on-time delivery of precisely the same item that you want?
As an example, I want to share a real story with you.
About two months ago, we had a French customer, Lisa. She found a supplier for the item "oven" from Alibaba. She verified the supplier by asking them to send the registration document of their company/factory. After seeing the papers, she was sure about the company's reliability and deposited the money to them.
But, the things happened totally opposite to her expectations. After getting the amount, the supplier told her that they couldn't deliver the goods at the decided time. But after a long discussion, they agreed to refund money to her. But, they did nothing as promised even after two months. In such a scenario, Lisa approached me for help.
The first that comes to my mind was if the registration documents were legitimate or not. To me, it just proves that the company exist and nothing else. But luckily, after contacting the company, we found that the company was genuinely going through some problem. They sort out it and refund Lisa's money after one week.
This story teaches us that verifying a supplier is vital while sourcing from China. You can verify the supplier by using the following methods:
2.1 Ask the supplier for the registration documents of the company/factory (documents of the company from China will be in Chinese)
2.2 Ask the supplier to send you a video of their factory, showroom or office (if possible, a video with them to make sure it's not a duplicate video). You can make a video call to them as well.
2.3 Ask them to reference their previous client (name, email, phone No.).
You can contact the clients to verify the supplier.
2.4 Ask the supplier if they have any certification. Typically having certification indicates that the company is stable (How to Verify Chinese Toys Company? Check those Certificate.)
#3 Ask certification if you need
Before getting a quotation, ask your supplier if they have the certification for the product you need.
Just imagine you've checked the quote and done the research. And after a lot of work, the supplier told you that they don't have any certification to prove the product's credibility. So, it's necessary to ask for the certificate before checking the quote. It'll save you from wastage of time.
#4 Trade terms (Incoterms Rules)
Here you have a few general trade Terms that you need to know first to avoid any payment mistake.
4.1 EXW (Ex Works): This means the price they quote only delivers the goods from their factory. So, you need to arrange shipping to pick up and transport the goods to your doorstep.
Some buyers choose EXW because it offers them the lowest cost from the seller. However, this Incoterm may end up costing buyers more in the end, especially if the buyer doesn't have negotiation experience in the origin country.
4.2 FOB (Free On Board): It is usually used for total container shipping. It means the supplier will deliver the goods to China export seaport, finish custom declaration and the goods really to ship by your freight forwarder.
This option can often be the most cost-effective for buyers since the seller would take care of much of the transport and negotiation in their origin country.
So FOB Price = EXW + Inland charge for the container (20ft container around 780USD)
4.3 CFR (Cost and Freight): If the supplier quotes for CFR price, they will deliver goods to China port for export. They would also arrange the Ocean freight to the destination port (your country's seaport).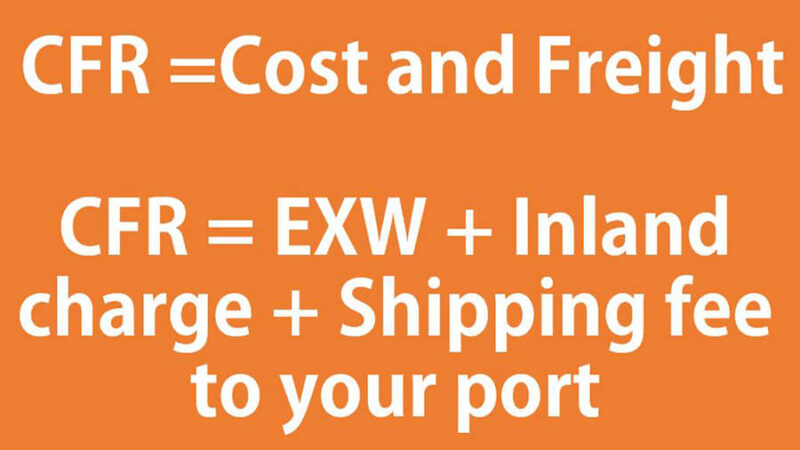 After goods arrive at the destination port, the buyer must pay for unloading and any subsequent charges to get the goods to their final destination.
So CFR = EXW + Inland charge + Shipping fee to your port.
Article: How to import from China?
4.4 DDP (Delivered Duty Paid): in these incoterms, the supplier will do everything; they would,
Supply the items
Arrange export from China and import to your country
Pay all the customs fees or import duties
Deliver to your local address.
Although this likely will be the most expensive Incoterm for a buyer, it's also an all-inclusive solution that takes care of just everything. However, this Incoterm can be tricky to navigate as a seller unless you are familiar with the destination country's customs and import procedures.
#5 Check Price – to match the quality
I think you may have thousands of ways to negotiate the price with the supplier; here, I have something to say: "The best price is not the lowest price; it's the reasonable price."
China production industry has a long history and professional system, so most products come with quite a competitive cost.
Here are two points that you need to consider:
5.1 Every item have over ten production unit. They may not be the same but are similar. So, there would also be not much difference in their wholesale prices.
If China supplier gives a higher quote to you, they may lose business. So you just need to find a suitable price to match the quality you want.
5.2 When you enter a business, you should have done much research for the corresponding industry. You must know the market and cost very well. If any supplier offers you a much lower quote than the market price, you need to be careful.
#6 Communicate all the details clearly
When sourcing in Asia, one must keep in mind you have to face language and culture gap. Many of the problems between suppliers and purchasers can be traced back due to miscommunication.
To avoid misunderstanding, all your product specifications, from the Quality requirement, Color requirement, packaging and labelling requirement to delivery time, should be in writing.
#7 Contact someone with a good sale
Sometimes I think you choose the suppliers not because of their company/factory but because of their sale stuff.
Good sale stuff can make your buying more smoothly and effectively.
If they're with
#1 good English speaking,
#2 fact question response,
#3 conscientious
#4 honestly
#5 senses of humor,
Then your Sourcing process will be better.
Sometimes if you feel the supplier sale is no good, you can directly tell your idea to their manager. They will definitely arrange another sale to follow you.
You can ask for samples before placing an order. Even you can ask for the pieces from the processing order.
Asking a sample before order make you sure that the item is accurate match your sourcing requirement (some time the item photo looks great, but when you get it on hand is another story..). Of course, the supplier will charge your sample fee and express fee. However, they will refund the sample fee after the order. Don't be stingy about this cost; it will reduce you many costs than you order directly and finally find it is not what you want.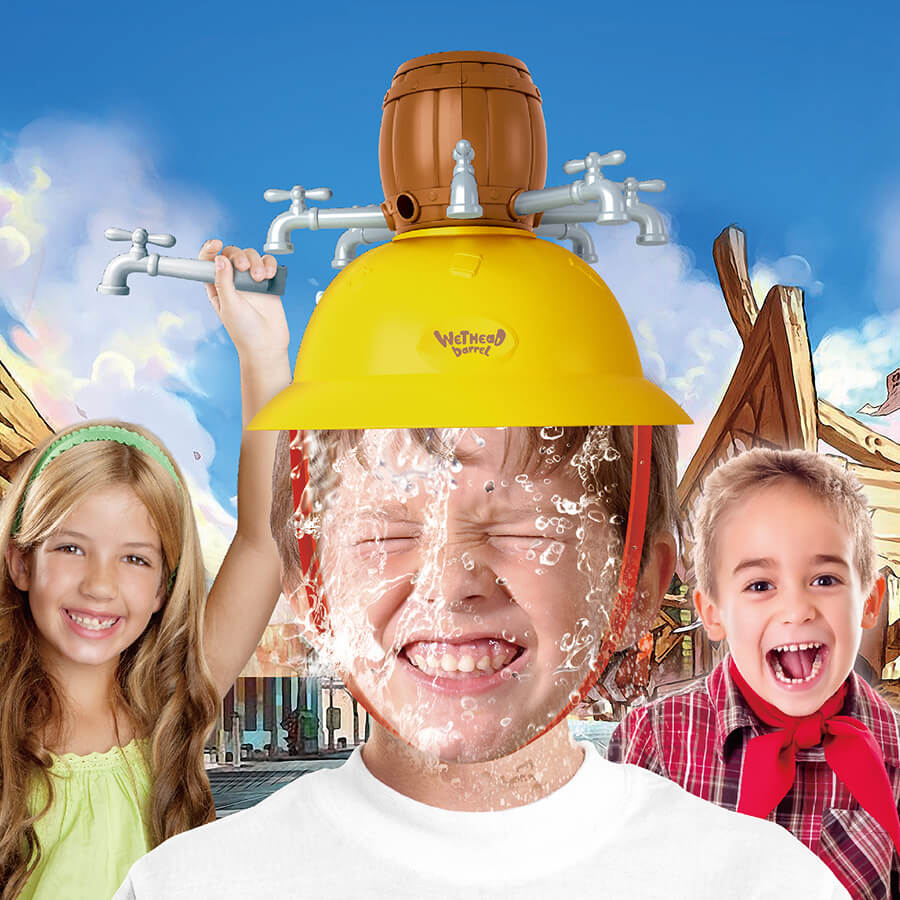 If you have a high requirement for the product, you can ask the supplier to send a sample from the processing order (for some items, there will be a little difference)
#9 Can You Buy Copyright Items or Not?
Everyone knows that if your item comes from a reputable brand, it will be much easier to sell it and get a higher profit. So don't forget to ask the Chinese supplier, "do you have a copyrighted item?" they may send you some photo with copyright design and say, "we can produce it, but we do not have a license?"
Now the question is, should you buy such a product?
The answer is, "NO." If a Chinese company/factory wants to product the copyrighted item, they have to get the original company authorization first. Only then they can arrange production and supply to oversee buyer. (Normally, only a huge company/factory can apply because they spend tons of money)
On the other side, the buyer has to get the original company authorization to sell those products as well. If they don't get the company authorization, they have to face their country's customs while importing the goods.
So, why those supplier still supply those copyright item? Actually, they sell to some underdeveloped countries with no strict rules and regulation and no question on any license.
They can do sourcing, follow order, payment, quality control, and arrange shipment for you. And they charge a small service fee (commission like 5-8%). Hiring a sourcing agent also saves your time to do the marketing of your product.
If you've any question, please leave a comment below.