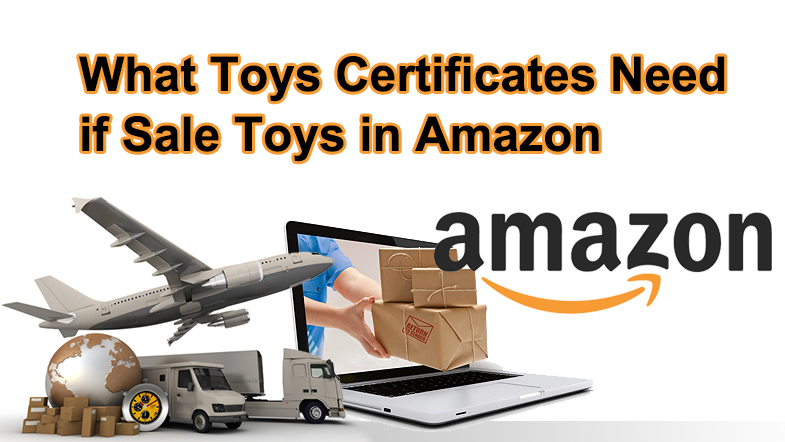 What Toys Certificates Need if Shipping to Amazon FBA Warehouse?
if you sell toys in amazon, it require toys certificate.
For US Amazon, they ask ASTM + CPSIA, for UK Amazon, it ask EN71 test +CE.
What is CE EN71 Toys Certification and how to import CE toys to Europe?
1.  Why does your country custom ask CE certification toys testing when you import toys?
Manufacturers exporting products to Europe should determine whether their products must be certified with a CE marking that indicates compliance with the European Union's health, safety and regulatory requirements.
The CE marking, "Conformité Européenne," is required for many products exported to Europe. The good news for exporters is that CE certification covers all of the European Economic Area (EEA), which includes 28 EU countries, as well as Iceland, Lichtenstein, and Norway.
"Often the CE marking is described as a trade passport because it enables the free movement of products within the European market," says Han Zuyderwijk, a CE marking expert and president of The Alura Group, based in The Netherlands.
For American exporters, products that meet U.S. testing and certification requirements still have to be separately certified for compliance with EU standards. It also is important to remember that the CE marking is an indicator, but not proof, of a product's compliance with European Union regulations. "If your product comes under the scope of a directive requiring CE marking, you must ensure the product complies with the applicable requirements, and affix the CE mark before placing it in the market in the EEA," says Zuyderwijk.
2. What are the toys safety stadards?
Toy manufacturers and retailers increasingly import toy products and parts from all over the world. To ensure they are safe for children to play with, the European Union introduced the EU Toy Safety Directive 2009/48/EC, which aims to establish minimum safety standards relating to toy features, flammability, substances, documentation and more. 
The EU safety directive for toys requires manufacturers to certify their products with a CE mark, which demonstrates the toy complies with these standards. A CE toys mark is mandatory for selling in the EU, and producers must carry out tests and produce documentation to demonstrate they are compliant. 
3. Which country require CE marking ?
The countries that require CE marking are the 31 countries in the European Economic Area. This includes:
All of the 28 EU member states: Austria, Belgium, Bulgaria, Croatia, Cyprus, Czech Republic, Denmark, Estonia, Finland, France, Germany, Greece, Hungary, Ireland, Italy, Latvia, Lithuania, Luxembourg, Malta, Netherlands, Poland, Portugal, Romania, Slovakia, Slovenia, Spain, Sweden and the UK.
Three members of the European Free Trade Association: Iceland, Liechtenstein, and Norway.
4. What is Toys CE Certification and En71 Certification?
EN71 is a set of European Product Safety standards that applies to all toys sold in the European Union.
EN 71, which is also a part of the CE directive, has been put in place to ensure that all toys sold in the EU meet certain minimum safety standards on the following factors:
Mechanical
Noise
Flame retardance
Chemical composition
Electrical Safety
Sanitation
Radiation
In order to make things a bit more complicated, the EN 71 directive is not made up of only one part, but thirteen:
EN 71-1: Mechanical and physical properties
EN 71-2: Flammability
EN 71-3: Specification for migration of certain elements
EN 71-4: Experimental sets for chemistry and related activities
EN 71-5: Chemical toys (sets) other than experimental sets
EN 71-6: Graphical symbols for age warning labeling
EN 71-7: Finger paints
EN 71-8: Swings, slides and similar activity toys for indoor and outdoor family domestic use
EN 71-9: Organic chemical compounds – Requirement
EN 71-10: Organic chemical compounds – Sample preparation and extraction
EN 71-11: Organic chemical compounds – Methods of analysis
EN 71-12: N-nitrosamines and N-Nitrosatable Substances
EN 71-13: Olfactory board games, cosmetic kits, and gustative games
The number of EN 71 parts that apply to a certain product depends on the products nature.
the most important part is EN71 part 1 part 2 and part 3, so most suppliers their En71 report just test part 1 part 2 and part 3.
4.1 En71 part 1:
EN71 – SAFETY OF TOYS
PART 1: MECHANICAL AND PHYSICAL PROPERTIES
EN71 -1 is concerned with the mechanical and physical elements of the toy. In short, it is checking to see if any of the mechanical or physical features of the toy could injure a child whilst it is being played with/used.
This includes, among other things, determining if there are sharp points on the toy or if there are parts on the toy that could easily be swallowed.
4.2 EN71 part 2:
EN 71-2 FLAMMABILITY
It is a legal requirement to ensure Toys and Dress up Costumes are tested to EN71 part 2, Flammability. This is called up within the Toy Directive 2009/48/EC.
The EN71-2 regulation looks at a number of different factors that could lead to an injury to a child due to flammability. These include determining the presence of any flammable materials that are prohibited in children's playthings, how long the item burns for and how quickly flames spread across it. Different types of items have different rates at which they are deemed to have passed.
4.3 EN71 Part 3:
EN 71-3 MIGRATION OF CERTAIN ELEMENTS
AnchorCert Analytical carries out tests to determine compliance with BS EN 71-3: 2013, the recognized standard prescribed by the Toy Safety Directive. It restricts the amount of lead released (as opposed to the lead content) AND it also identifies eighteen additional other toxic elements that can be even more harmful than lead.
The reason for analyzing all of these potentially toxic elements is to allow for lead being substituted with other elements, for example, cadmium which is more toxic than lead but cheaper. Many instances of this have been reported in the USA where lead is limited.
In June 2018, the European Committee for Standardization (CEN) published EN 71–3:2013+A3:2018, the new toy safety standard for the "Migration of certain elements."
The vital change in EN 71–3:2013+A3:2018 is essentially the amendment of the lead migration limits in accordance with Directive (EU) 2017⁄738. According to the Directive, the new limits will become effective on October 28, 2018:
5. How to get toys En71?
5.1 get from your Toys supplier
If you order toys item in Yiwu market, then 95% of supplier don't have EN71 certification.
If you order a premium item From the Shantou toy market or Toys sourcing company, then 90% of them have EN71 certification.
5.2 get the sample and send to the lab for test
If your supplier does not have an en71 test report or you do place OEM order so the item is new. You can get sample and them send to the lab to test EN71
5.3 which lab you can test for En71
Intertek  Website: www.intertek.com
Eurofins Website: www.eurofins.com
Bureau veritas Website: group.bureauveritas.com
Other labs in China…
6. There are 3 things you need to Check the EN71 Certification
6.1 The test part
If your toys supplier provides you a toy testing copy like En71 certification, you need to check the test summary.
Like below 2 test report summary part.

One is testing part 1, 2,3 but the other just test part 1,2.
Even they just ask the lab to test part 1, 2. The lab will issue the pass test report for it too. But if your custom asks strict requirement, then the report is no avail.
6.2 The test photo
Check below picture, one is the  toys item ordered, the other picture is the part of toys certification – appendix item photo: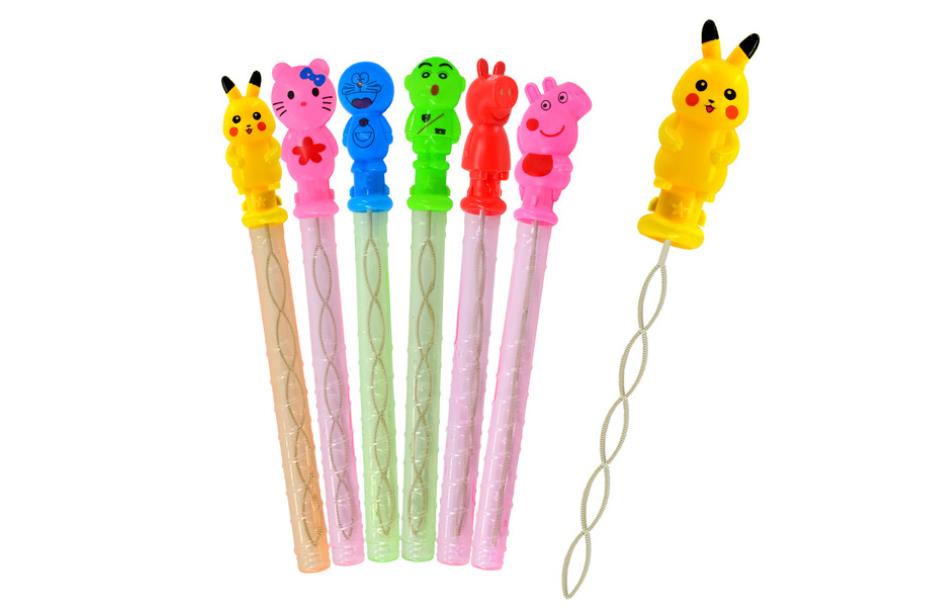 You need to make sure the item is really put into the appendix item photo part.
6.3 The test element.
The most important part is here.
En71 part 3 is testing the element content.
So part 3 report will show you the element content is less than limited or not.
Make sure all elements in the report is tested, no just show "N.R(NO require)"
Where to import Toys wholesale from China and supply EN71 certification?
Yiwu Toys market and Shantou Toys market is 2 main places to import toys wholesale from China.
But yiwu supplier mostly do not have En71 certification, then Shantou toys are your better option,
But more suppliers in Shantou they supply good quality toys so that they can more sure their product can pass En71.
Or, more easy way, find out a China toys wholesale suppliers, they can arrange sourcing premium toys for you.
Article :  9+ business tips when SOURCING product from China suppliers
Source:
CE marking :https://cemarking.net/importing-china-dont-neglect-certification-requirements/
exporting to Europe: https://www.americanexpress.com/en-us/business/trends-and-insights/articles/exporting-europe-need-know-ce-marking/
TOY SAFETY DIRECTIVE:https://www.tuvsud.com/en/services/product-certification/ce-marking/toy-safety-directive
Import From China: https://www.chinaimportal.com/blog/en-71-toy-safety-importing-china/
En71 testing: www.anchorcertanalytical.com
En71-3 rule: https://crs.ul.com/en/news-events/cen-published-en-71-32013a32018-migration-certain-elements-toys-2/