China Sourcing Agent refers to a company or individual that assists foreign businesses in sourcing products from China. They act as a bridge between the buyers and the suppliers, helping to negotiate prices, handle logistics, and ensure product quality. A China sourcing agent has extensive knowledge of the Chinese market, including language, culture, and business practices. They provide valuable services to businesses looking to import products from China, helping them to save time, money, and avoid common pitfalls.
#1 What is China sourcing agent?
A China sourcing agent or sourcing agent firms are essential in the international market. Simply put, the job of a sourcing agent is to find the best supplier for the sellers. Finding a source (i.e., a supplier) for the products you want to sell is referred to as product sourcing. They are third-party service providers who assist you in locating the appropriate source.
Such third-party agents are in high demand, particularly in global trade. So, when it comes to finding the right product at the right price, China is the ideal country. The reason for this is that almost all products are manufactured here and are cheaper than in any other country. As a result, the sourcing agent must communicate with local suppliers in their language and be familiar with local customs.
Purchasing agent VS Sourcing Agent
A purchasing agent or purchasing office can assist you in obtaining the products you require. Both sourcing agents and purchasing agents perform similar functions, but the sourcing agent earns commissions while the purchasing agent acts as a trader. He buys the items at low prices from local vendors and sells them to the buyer for a profit. Buying from a purchasing agent is appropriate if the purchase quantity is small.
#2 Sourcing Agent Vs. Sourcing Company What's the difference?
In the international market, people frequently use the terms sourcing agents and sourcing companies interchangeably. For example, if someone needs to locate suppliers in China, they will say, "Find me a sourcing agent or a souring company." However, this is not the correct course of action because there are numerous distinctions between these two entities. So, let us look at what those are.
A sourcing agent is a person who works full-time to help you find a product. Typically, sourcing agents are individuals who work alone or with the assistance of another assistant. They work in small offices or from their homes. Many people have previous experience working for sourcing or trading firms. These types of China sourcing agents can be easily found on popular freelancing websites such as Upwork, Fiverr, Freelancer, and so on, and you can even find some sourcing websites through their websites.
Sourcing firms, also known as sourcing agencies, help with sourcing, quality inspection, shipping, and warehousing. It is supported by a team of experts who understand how to manage all of these activities effectively. These businesses are more efficient and can serve multiple customers at the same time. These sourcing firms are typically found in industrial areas. In China, sourcing firms can be found in Guangzhou, Yiwu, and Shenzhen.
#3 Why use a sourcing company?
There are many factors to consider when selecting a sourcing firm. A sourcing company can assist you in finding the products you're looking for in a specific area because many online platforms require products from numerous sources. The following justifies your need for a sourcing firm.
If you work with a reputable sourcing company, language will not be a barrier to your transactions. When it comes time to negotiate, the experts at sourcing companies will help you brief every specification or product you want to buy from a supplier. They also assist in ensuring that everything is included in the product.
The main reason to hire a sourcing company is to save precious time. The sourcing companies help you to find suppliers and get things done on time. Sourcing companies help you to get start things right away and in the right way. You don't need to negotiate and brief about your requirements; the sourcing company, will do that on your behalf.
3.3 Easy to verify certificates
When selecting a supplier for your products, you must check and verify the certificates and licenses. It ensures that they are conducting business correctly and in accordance with local laws. You can't do all of these things because these certificates are usually in native languages. Sourcing firms assist you in verifying these details and avoiding working with scammers who operate under false agency licenses and names. As a result, if you choose a sourcing company, you can easily reduce the risk of being scammed.
Negotiation is the most difficult task for foreigners in China or any other unknown country. However, this will be easily handled by local sourcing companies who are familiar with the local practices and customs. They can help you get the products at lower prices without compromising the specifications you want if you know the right price and negotiation techniques.
3.5 Great network and experience
Experience can never be replaced. When you hire a sourcing company, you can get sourcing agents with extensive experience and a larger network. They may have previously worked with several manufacturers and will know where to look for the products you seek. As a result of their extensive market experience and knowledge of the manufacturers, they can assist you in finding the right supplier.
#4 Can you find a suitable supplier on your own?
Yes, there are numerous methods for locating the best supplier for your requirements. You can find them on freelance service websites like Fiverr, Upwork, Freelancer.com, and so on, or you can Google them and find the best one for you. Many businesses have their own websites, where you can connect and get the information you require.
#5 Advantages of China sourcing agent
5.1 Selection of the right supplier as per your needs
There are thousands of manufacturers in China, making it difficult for newcomers to choose the right supplier. The main barrier is communication, and the sourcing agent can assist you in bridging this gap. In addition to the communication breakdown, many suppliers are unfamiliar with the shipment, which may take longer than expected. However, the right sourcing agent can assist you in all of these areas. They can confirm the authenticity of the supplier and assist you in selecting the best one. Furthermore, many people can be found online; they may call themselves suppliers, but they are actually mediators. They buy from other manufacturers and sell to buyers after deducting their profit.However, sourcing agents assist you by selecting products from factory outlets. It ensures that you receive the products directly from the factory.
5.2 Provides inspection services
The main issue with international trade is that you cannot inspect everything yourself. Many manufacturers provide third-party inspection services, but those inspectors may not be familiar with your specifications, and they are not always fully qualified. Hiring a China sourcing agent is the ideal solution for overcoming all of these challenges. They assist in reducing loss by inspecting qualified people, and their experience assists you in selecting the right supplier from the variety of options available to you.
Buyers are always looking for the best products from sellers. However, selecting the best among thousands of suppliers is a difficult task. It is time consuming and requires a great deal of expertise. Every supplier claims to be a genuine supplier who offers high-quality products. However, it is impossible to verify every supplier from among the thousands available. As a result, you must choose a dependable supplier who will deliver the products on time. A trustworthy China sourcing agent who can deliver products on time. The Chinese purchasing agent knows exactly what to do and how to do it correctly.
5.4 Collected It All Together
If you deal directly with the supplier, the supplier will handle only production and shipment. However, many international buyers find this insufficient because they have numerous other responsibilities. As a result, a sourcing agent offers all of the services a buyer requires on a single platform. The services include going to the market, placing orders on your behalf, picking up the products, customs clearance, and shipment, among other things. These services assist buyers in lowering the total cost of the product and, more importantly, in saving time.
5.5 Gives product gathering services
As a buyer, it can be difficult to gather and ship products from various sources. That means you'll have to spend more money gathering the goods. However, the sourcing agents will have a large network, and some of them will be working for multiple buyers at the same time. As a result, they can transport and collect the products at a low cost. They can assist buyers greatly by performing multiple tasks such as product gathering, warehousing, shipping, and international freight. If your needs are small, sourcing agents can ship products faster than many container services.
5.6 Better connection with suppliers
Because the sourcing agents are from the same area, they speak the native language and understand the culture. As a result, they can easily make the connection and secure a good deal for you. Because they have a good relationship with the suppliers, they may be able to provide the products at a lower price.
5.7 Give You Greater Flexibility
The China sourcing agent offers greater flexibility in product selection, procurement, and delivery. The sourcing agents' services can be tailored to your specific requirements, and they only charge for the work that is completed. So you can do what you can and leave the more difficult tasks to the experts.
5.8 Immediately spot scams
Scams are the most common occurrence in international trade. When it comes to selecting a product, you must look into the supplier's license and certificates. The majority of these certificates will be in Chinese, and you will be unable to read what is written on them. They can easily tell who is the genuine supplier and whether the product is genuine or not due to their extensive experience in these types of jobs.
Every country has a policy of charging more if they see a buyer from another country. However, if you use sourcing agents, you can easily save money. The knowledgeable professionals obtain the products at reasonable prices and resell them to you after receiving their commission.
5.10 Reduce Overall Expense & risk
A sourcing agent's services are enormous, and they help you reduce risk to a greater extent. Because they handle various tasks, you can have peace of mind knowing that you only need to hire the right sourcing agent, and they will handle all other concerns on your behalf. It includes Quality Control/reducing the risk of your desired product being of poor quality.
5.11 Sourcing – procurement compliance services
Another critical aspect is to follow local and international rules and regulations. You can handle the receiving entity's compliance on your own, but dealing with China's compliance requires the assistance of an expert sourcing agent. They assist you in meeting all compliance standards because they have worked in the same profession for many years.
#6 The risks of working with China sourcing agent
Even though sourcing agents offer many services to buyers, they are not without flaws. The points below will explain the risks of working with sourcing agents.
Because the sourcing agent is usually in charge of finding the supplier to ship to the buyers, they may become too lazy and delay the process. Many sourcing agents work independently, are unprofessional, and are disorganized.
When they have personal contact with product manufacturers, they typically select them despite all competence and other factors. For example, if someone in their family manufactures certain products, they will ensure that even other suppliers are superior.
Every sourcing agent portrays themselves as honest and hardworking, but it is common knowledge that they will receive a 50 to 10% commission from the factories.
Because they are paid by the factory, they usually defend the factory rather than protecting your interests if something goes wrong.
Some sourcing agents will inspect the product even if they are not qualified to do so. And if they discover a flaw in the product, they will not inform you.
Import sourcing agents handle the importing as well as the associated compliance issues. They are also in charge of inspecting the product quality, your specified specifications, and a variety of other critical business aspects related to import international trade.
#7 What does a sourcing agent do?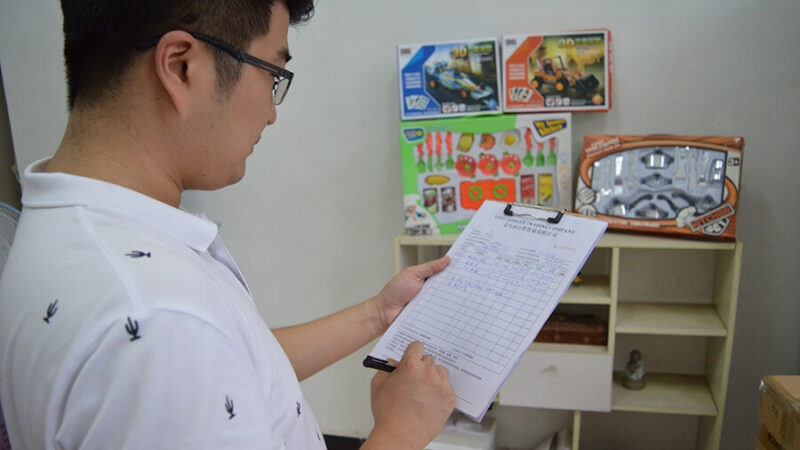 7.1 Product sourcing
A sourcing agent's primary responsibility, as the name implies, is to source a buyer's product. They verify and select the best supplier who meets all of the buyer's requirements. They do the briefing and negotiating to ensure that a buyer gets the right products at the right price.
7.2 Factory inspection

Auditing the factory is another important service provided by a sourcing agent. They do this to validate the trustworthiness and legality of the suppliers' business entities.
7.3 Follow-up on an order

Following up with the product's manufacturer is the next step once the right supplier has been identified. They will monitor the manufacturing process and ensure that manufacturing units produce the products on time and according to the specifications described previously.
7.4 Quality assurance
With their quality inspections before shipping, the sourcing agents also reduce the chances of receiving faulty products. The sourcing agents can conduct the quality check at various times to meet the needs of the buyer.
7.5 Organize shipment and logistics
After the production and quality checks are completed, the most important shipping process will be checked. Souring agents work with shipping companies to find the one that provides the most affordable and high-quality logistics services quickly.
7.6 Additional Value-added Services
Aside from the previously mentioned key services, a China sourcing agent also provides additional services such as private labeling, customizing the product, customizing the labels or packaging, and free product photography for uploading on the internet.
#8 What is Sourcing agent working process?
8.1 Compliance with certification
The main issue for many domestic small-scale producers is noncompliance with local regulations. However, it is difficult to find out on your own, which is where a sourcing agent's skills and specializations come into play. They inspect the supplier's compliance and ensure that everything from manufacturing to shipping is done in accordance with local laws.
8.2 Product specification adherence
The manufacturing process used by the producer determines the product's quality. Prior to placing an order with a supplier, sourcing agents provide or convey your instructions to the supplier. And, during the manufacturing or product picking process, they ensure that all specifications are met in accordance with previous discussions and agreements.
8.3 Pricing
Pricing is the most important factor in determining your company's profitability or success. It is easier to service the market if you can get the products at lower prices. The China sourcing agent is familiar with these procedures and can easily negotiate a favorable price for you.
8.4 Costs of product samples
Before deciding on the best supplier, a thorough examination of the various samples offered by various producers is required. In most cases, the sourcing agent covers all product sampling costs and comes to a conclusion.
8.5 Time required for production
If the products are in stock, the manufacturer will make the delivery on the spot if you agree on the product and brief the specifications. However, if your products require special design, the process takes longer, and the sourcing agent handles all other activities such as process monitoring, quality control, and so on.
8.6 Procedures for the Quality Management System
When it comes to marketing, the quality of the products is extremely important. As a result, a sourcing agent or sourcing companies conduct numerous inspections at various stages of the product life cycle.
8.7 Inspection prior to shipment
Before shipping the products, the sourcing agent must inspect the quality and ensure that all of the specifications specified are met. If they find any flaws or defects, they must halt the shipment. This is the typical routine of many sourcing agents.
8.8  Clearance of customs
Customs clearance is another important consideration. Many manufacturers fail to provide quick shipping because the containers do not clear customs. However, the sourcing agent is well-versed in this process, and they make all necessary arrangements to ensure that the goods clear customs without delay.
8.9 Product sourcing agent agreement
The agreement between the buyer and the sourcing agents is required to clearly define the duties and responsibilities. It will aid in the avoidance of conflicts.
#9 How much do sourcing agents charge?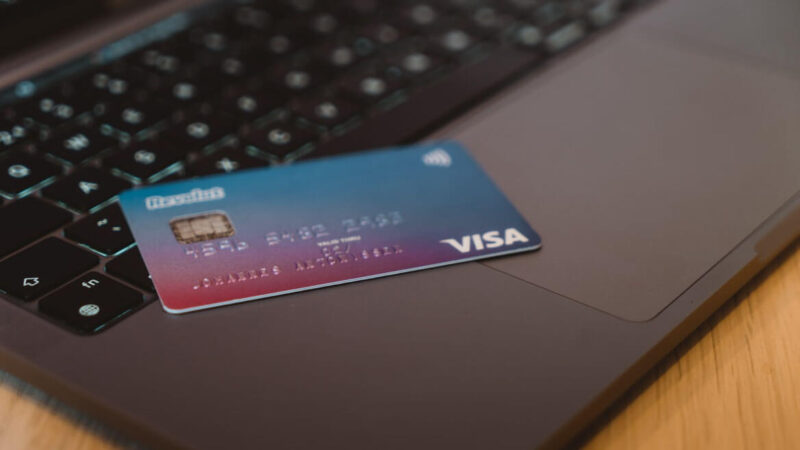 Different companies and agents charge different sourcing agent fees. Any of the methods listed below is followed by all agents.
9.1 Commission
The commission is not fixed because it varies depending on various factors such as quantity, frequency, order value, and so on. The smaller the order, the higher the fee. It usually ranges between 5 and 10%.
9.2 Hourly Pay
The agents in this method charge on an hourly basis. So, regardless of order value, size does not matter, but agents can delay receiving additional payment.
9.3 Flat Fee
In this method, the agents charge a flat fee based on the agreement signed prior to the transaction.
9.4 Structure of Payment Mixture
If you use this method, you must pay a flat fee until the fixed amount is reached. When the limit is reached, you must pay a commission or an hourly rate.
Contact China Sourcing Agent today!!