Guangdong Province is China's largest export food processing base. Guangdong Province with Shantou as the center and even the entire South China region have China's largest export food base.
It is a gathering place for more than 700 Candy food companies, with products covering 28 categories and more than 2,000 varieties.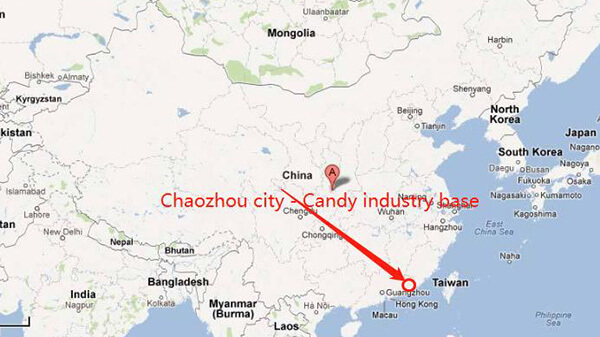 Today, TonySourcing will show you a listing of Candy manufacturers in China.
#1 Chaozhou Binbin Food Co., Ltd.
Chaozhou Binbin Food Factory was established in 2010. It is a modern food factory integrating R&D, production, OEM, and sales. The company mainly sells DIY candy, chocolate eggs, bulk candy, popping candy, lipstick candy, and star candy.
#2 Chaozhou Tianmei Food Factory
Chaozhou Tianmei Food Factory is a company that specializes in the production and sales of wedding candy, lollipops, mints, tablet candies, sugar raw materials, and other products. It has a complete and scientific quality management system.
In 2013, the company introduced the American Starry Sky Lollipop special production method from the United States.
#3 Chaozhou Xinzhang food factory
The company's main products include more than dozens of varieties in the 5 series, such as toy candy, popping candy, lollipop, bubble gum, and tablet candy. Many new products are launched every month to meet the latest market demands.
#4 Chaozhou Anyang food factory
Chaozhou Anyang Food Co., Ltd. is a company specializing in the production and processing of star candy, tablet candy, hard candy, chocolate, and other products.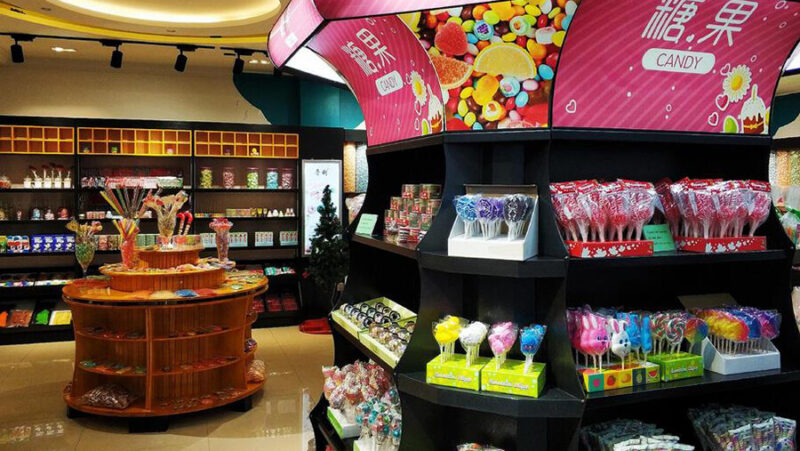 #5 Shantai Foods Co.,ltd
The company was founded in 1982 and has a history of 38 years. The company specializes in the production of popping candy, with more than 100 countries and regions cooperating in the world. The company has a modern standard production workshop of 30,000 square meters, and the annual production of popping candy can reach 5 billion packs. The company has introduced 5 new food production lines, specializing in the production of popping candy and popping candy + chocolate, popping candy + lollipop, etc. 3 A large series of more than 50 items of exciting candy.
If you are just a starter to import candy wholesale from China, here TonySourcing Team can help you to lower MOQ and goods price from China candy manufacturer.

Behind TonySouring,
There is over 500+ candy manufacturer,
1000 square meter candy showroom
Free catalog to download.(Check catalog)
Contact today for the best quotation.