As we all know, the majority of toys are made in China Toys, and the majority of toys made in China are made in Shantou Toys.
The toy industry chain is well-developed in Shantou, where there are good auxiliary supplies for everything from product design to accessory injection molding to toy packaging. Here, toys are produced in more than 10,000 toy factories.
I'll give you an overview of the 27 Shantou toy factories and their unique offerings today, organized by toy category.
What are Blocks toys? Block toys are collections of pieces in various shapes and sizes that can be put together to create a variety of toys, such as structures, creatures, characters, and more.
#1 Shantou NuKanTe Toys Factory
The location of this factory is Meixin Road in the Chenghai District of Shantou City. They manufacture a wide variety of excellent building block pellet toys with a variety of themes, including castle, train, and dinosaur.
#2 Shantou MengGao Toys Factory 
Large, small, medium, and large size building block toys are produced in this factory. They use the highest grade ABS plastic to make their extremely fine building block products.
#3 Shantou ZhiDa Toys Factory
Large particle blocks and toy water guns are both made in this factory. They combine a learning table with toys so that kids can use it for both learning and playing. Large international businesses like Walmart, Target, and others can place orders with the factory because it has BSCI certification.
What is Educational toys? Educatonal toys are toys that have an educational function, where children can exercise certain skills and learn when using them.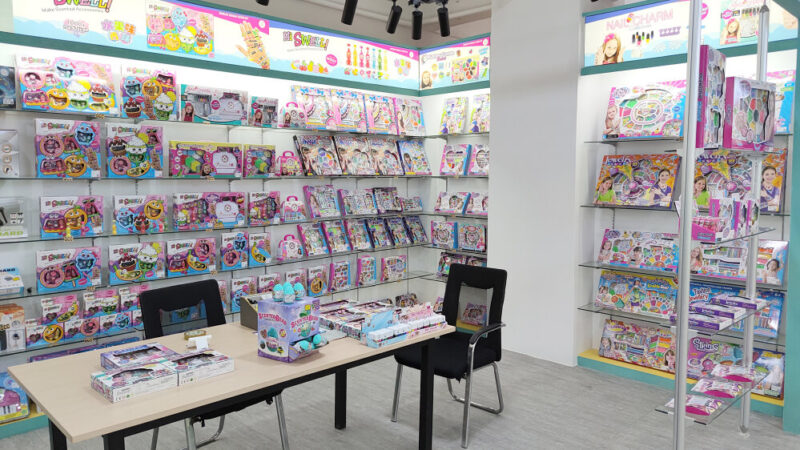 #4 Shantou Persian Elephant Toys Factory
This factory primarily produces children's drawing toys and math toys, and both the product design and packaging are very attractive. The price is excellent, and they can make any changes you'd like to the product packaging.
#5 Shantou ZhengQian Toys Factory
This toy factory produces toys for science and education with a high level of professionalism. They produce not only toys but also educational materials for use in classrooms. All items have been approved for sale in the European market after passing EN71 and CE testing.
#6 Shantou TongLeQi Toys Factory 
Their electronic piano and jazz drums are the best-selling items among the toys they produce, which are primarily musical instruments.
#7 Shantou YuLin Toys Factory
There are 160 educational toys available, including fun, interactive, mathematical, and scientific toys. They are distributed all over the world and offer a wide variety of product certificates.
#8 Shantou LiRuiBao Toys Factory 
They have a total of 100 baby toy models, all of which are made of environmentally friendly materials. The factory employs 78 people and is located in Shanghua Town, Chenghai District, Shantou City.
#9 Shantou ChuangMi Toys Factory 
They are a facility that creates toys that calm infants. They have their own plush sample workshop and can create any designs that clients require. For both America and Europe, export certificates are complete.
#10 Shantou XianSheng Toys Factory
The primary factory for baby fitness blankets, baby walkers, and other products has a sizable showroom intended to offer customers cutting-edge designs, reasonably priced goods, and high-quality goods.
Do you already have an understanding of the styles and quality of Shantou toys based on the aforementioned factories and their product displays? In fact, there are many good factories in Shantou; if you want to find them, go to the showroom.
Please see my other post about Shantou Toys Showroom for more information.
Please contact us directly if you need to purchase Shantou toys.