Welcome! If you're here, you probably know a bit about Shantou toys. This article is here to help you navigate the Shantou Toys Showroom and get the scoop on importing toys from Chinese manufacturers. Let's make this journey easy and insightful.
#1 What is Shantou Toys Showroom & What they do?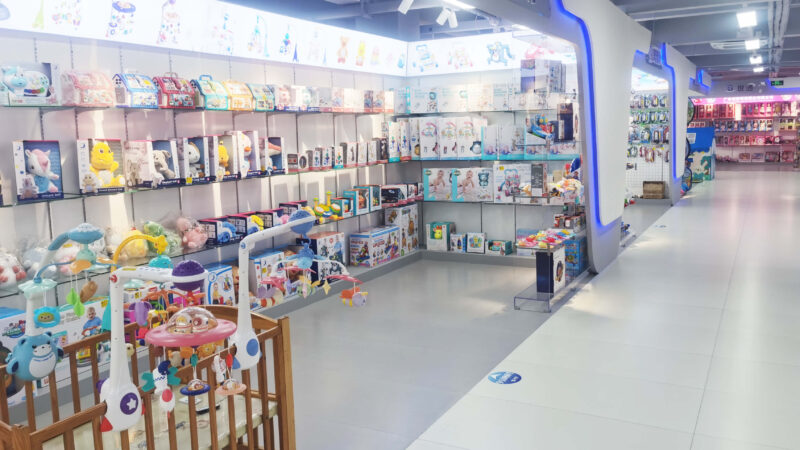 Shantou Toys Showroom is a specialized exhibition hall for various toy products in Shantou, serving as a bridge between Shantou toy manufacturers and buyers. It caters to both toy manufacturers and buyers.
Shantou has over 10,000 toy factories, and this showroom acts as a hub where you can check out samples from 5,000 of them in just one day. The showroom not only displays products but also facilitates factory reception for buyers, provides meeting rooms for negotiations, and assists in shipping samples to buyers.
#2 What's Inside Shantou Toys Showroom?
Mostly, you'll find plastic toys from the Chenghai district of Shantou. Think Remote Control Toys, Baby Dolls, Dinosaur Toys, Electric Toys, Pretend Toys, Educational (STEM) Toys, and more. However, if you're seeking wooden or soft-material toys, the ideal destination would be the Yiwu Toy Wholesale Market.
Don't expect big brands like Lego or Barbie; this showroom showcases products designed by the factories themselves. You can buy these directly or get the factories to customize packaging and logos just for you.
#3 How to Visit Shantou Toys Showroom?
Before you go, answer a few questions:
How many showrooms are there, and do they all have the same stuff?
What do you need to prep before going in?
Where is the Shantou Toys Showroom, and how do you get in?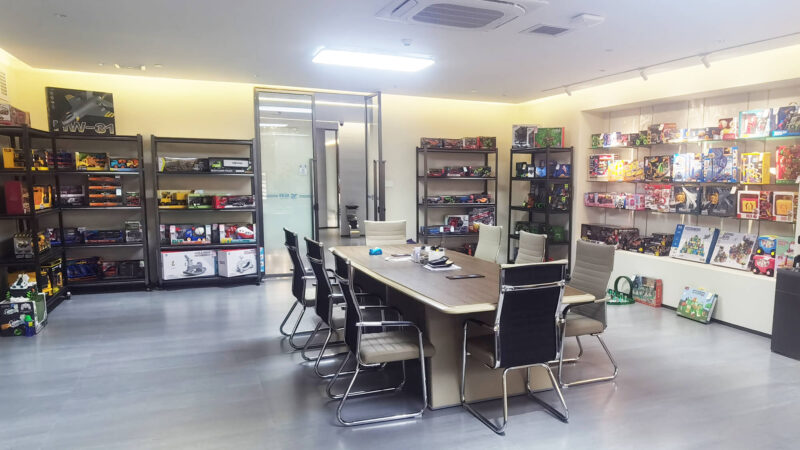 There are around 10 toy showrooms in Shantou, each with different things on display. Some big ones show products from over 5,000 factories, while smaller ones (with 50-100 factories) might surprise you with unique designs. Before TonySourcing post a blog about 《9 Top Shantou Toys Showroom Market Guide》, if you are interested, you can have a check.
Do some homework, know what you're looking for, and sort your budget and orders in advance. When you enter, having a Shantou Toys Buying Agent is a must. They'll help with everything from prep and guidance to negotiations and shipping.
#4 How to Order from Shantou Toys Factory: Quick and Easy
In the showroom, just scan the barcode of any product you like, put it in your cart, and your Buying Agent will take care of the rest. They'll connect you with Shantou toy factories, and in no time, factory reps will be ready to talk details like packaging, delivery times, and order quantities. If you want to visit the factory, let your Buying Agent know, and they'll arrange it. 
Once details are confirmed, your Buying Agent will make a contract, the factory takes a 30% deposit, and production begins. It usually takes 25-30 days. Once done, the factory delivers your goods to your Buying Agent's warehouse in Shantou for quality checks. Then, the goods from different factories are bundled up, and shipping is arranged.
#5 Why Visit Shantou Toys Showroom?
There are some good reasons:
New Toy Ideas: Shantou makers bring out new styles every month, and you see them first in the showroom. Perfect for buyers always on the lookout for the next big thing.
Best Prices: Whether you bought toys from Yiwu or Guangzhou before, they probably came from Shantou. Ordering straight from the factories cuts out middlemen, saving you money.
Convenience and Speed: A day or two in Shantou allows buyers to efficiently explore a wide range of toys and communicate directly with factories.
#6 Contact Shantou Toys Buying Agent
Collaborating with a reliable Shantou Toys Buying Agent makes toy procurement easy. Inform them of your business situation and purchasing needs before visiting the showroom to benefit from their experience and avoid potential mistakes.
Contact Shantou Toys Buying now for a seamless buying experience.