Today we talk about the Top 8 Distributor of RC Toys Hobby From USA & UK.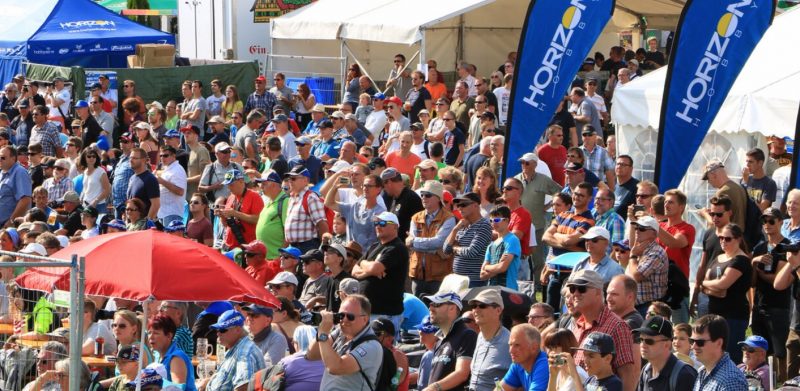 Horizon Hobby is an international company(from Champaign IL USA, California USA, Athearn,Barsbuttel Germany,China)made up of over 370 people who are all passionate about one thing: helping people have fun with hobbies.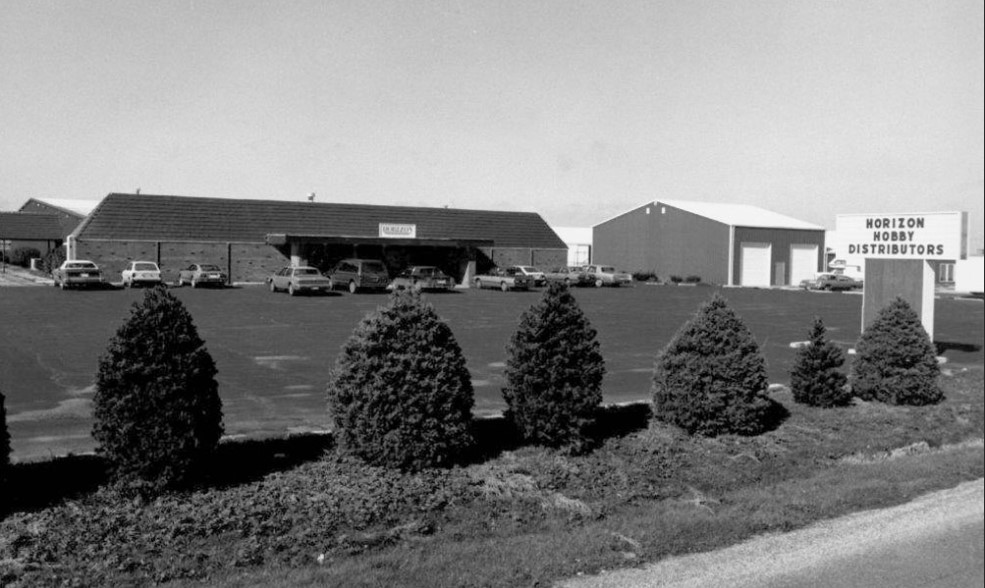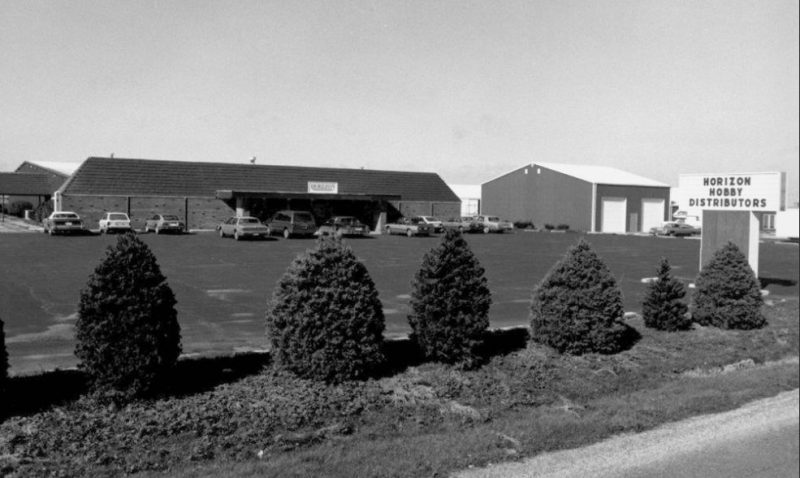 The founder,Rick Stephens, along with a handful of his family and industry professionals, opened Horizon Hobby in October of 1985. Their "can do" attitude and exceptional care for the customer quickly made Horizon one of the most popular wholesale RC distributors in North America.
Horizon leadership and employees put their vision into action with these values as their guide:
1. We are humble and treat others the way we should like to be treated.
2. We are committed to our customers, to our partners and to quality and safety.
3. We are empowered and personally accountable for achieving our goals.
4. We are honest, trustworthy and fair. We do the right thing and deliver what we promise.
5. We work hard and work to win, but we also enjoy the journey and help others do the same.
6. We achieve results through inclusion and collaboration. We debate our differences and then fully support and execute our decisions.
7. We are committed to our customers, to our partners and to quality and safety. We are empowered and personally accountable for achieving our goals.
8. We are committed to our customers, to our partners and to quality and safety. We are empowered and personally accountable for achieving our goals.
9.We are driven to succeed – embracing change, acting with urgency and taking appropriate risk. We develop ourselves personally and professionally.
Horizon hobby supply hundreds of thousands RC products(RC cars, trucks,helicopter,drones,boat and parts etc.).And work with many best brand.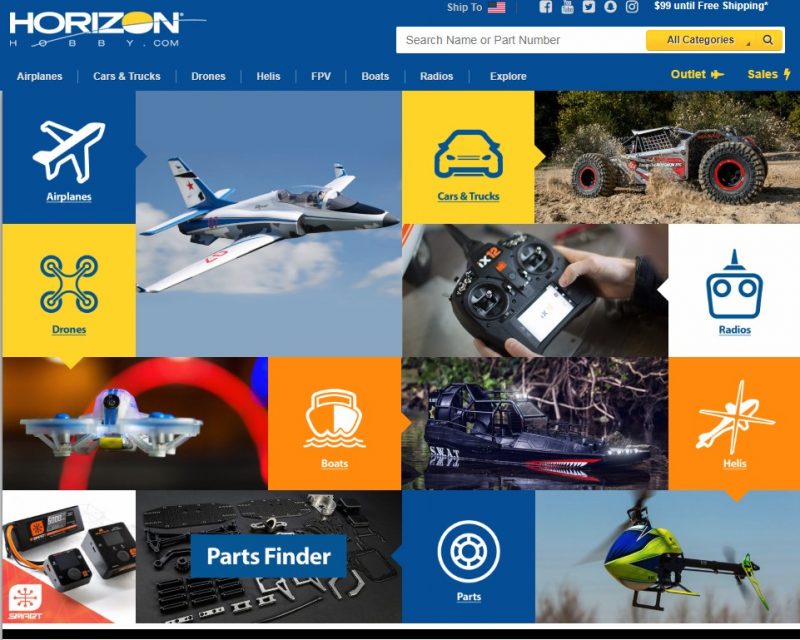 Hobby & Recreation Products (HRP) has been in business for over 30 years bringing outstanding hobby and recreation products to North America and International markets of the RC Distributing Specialists since 1987.
HRP provide brand management services to several recreation and hobby brands including Racers Edge, Spazstix Paint, Gmade, CEN Racing, Savox, Hobbywing, FLIR VUE and Volantex.
HRP stocks tens of thousands of items in two warehouses across the USA, offering quick access to our products from Utah and Pennsylvania. They also stock product from other major brands such as Traxxas, Team Associated, Kyosho, and many, many more. New stock arrives daily!
HRP is passionate about serving the R/C hobby community with their decades of radio control experience and outstanding order fulfillment background. They take pride in our fast shipping and order processing, along with our dedicated service staff to provide help, answers, and service.
Their products are designed to improve your experience with your chosen activity. Their staff is always looking to help bring a better product to market by relying critical customer feedback as well as personal experience. They strive to offer the BEST value possible from factory to end-user, while always maintaining outstanding customer service and support.
HobbyTron is one of the industry's best and largest suppliers of the hottest, innovative toys and hobby supplies in the world, with an emphasis in remote-control cars, airplanes and helicopters and Airsoft guns. Founded in 1999, As a result, HobbyTron.com has been recognized through various awards, including No.4 in the 2004 Utah100 competition from the MountainWest Venture Group; No. 208 in the 2004 "America's 300 Largest Retail Web Sites" from Internet Retailer; No. 42 in Entrepreneur and D&B's "10th Annual HOT 100;" and No. 45 in Inc. Magazine's INC 500's Fastest-Growing Private Companies list.


HobbyTron.com is plain and simply the top online retailer in RC Toys and Airsoft Guns. Ranking top in google for Remote Control Cars, Remote Control Helicopters, Airsoft Guns, and hundreds of other terms. Over 10,000 active Affiliates. They work with many famous brand, DJI,Parrot,Hubsan,WL,SYMA,Blade etc.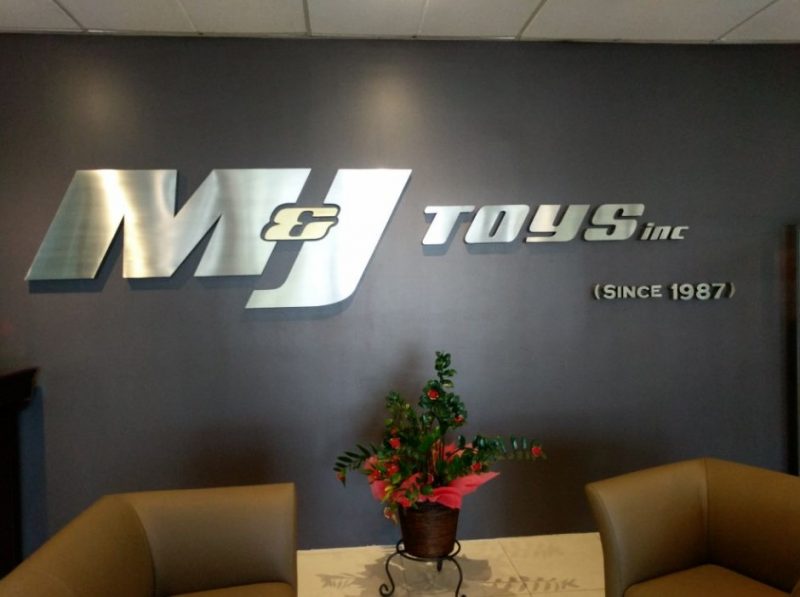 M & J Toys, Incorporated is a family-owned and operated wholesale distributor in Los Angeles, California. The company was founded by Mr. Vinh Quach who has been Chief-Executive-Officer since 1987. They have been supplying the hobby and gift industry with toys, novelties, and die-cast model cars for over twenty seven years. Their goal is to have new and exciting products as soon as available on the market. They are dedicated in providing their customers with quality merchandise, competitive pricing and the best customer service.
M & J Toys Inc. serving over 6,000 businesses, with 26,000 Skus over a quarter of a decade, They knows what our clients need. Their industry-leading order processing times have drawn customers from all over. Most of the orders go out the same day it is paid. They import 90% of their product, passing on profits to our clients.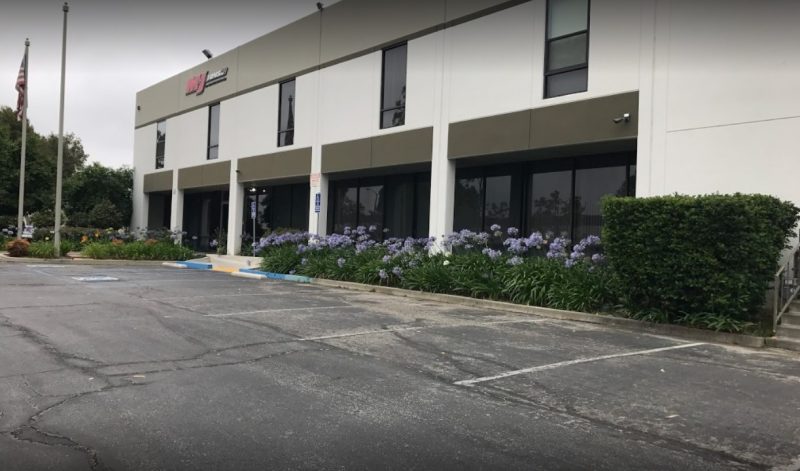 M&J Toys is a distributor for over 50 manufacturers, including some of the most recognizable names in the die-cast industry. Their goal, which has kept them competitive in the industry for nearly thirty years, is their passion for providing collectors of all ages with exceptional customer service, as well as new and exciting models as soon as they are available on the market.
CML Distribution is one of the UK's and Europe's leading wholesale distributors of radio control model and hobby products. Experienced in importing r/c products from around the globe, they have witnessed many trends and technological changes over the last 30 years from our humble beginnings back in 1987.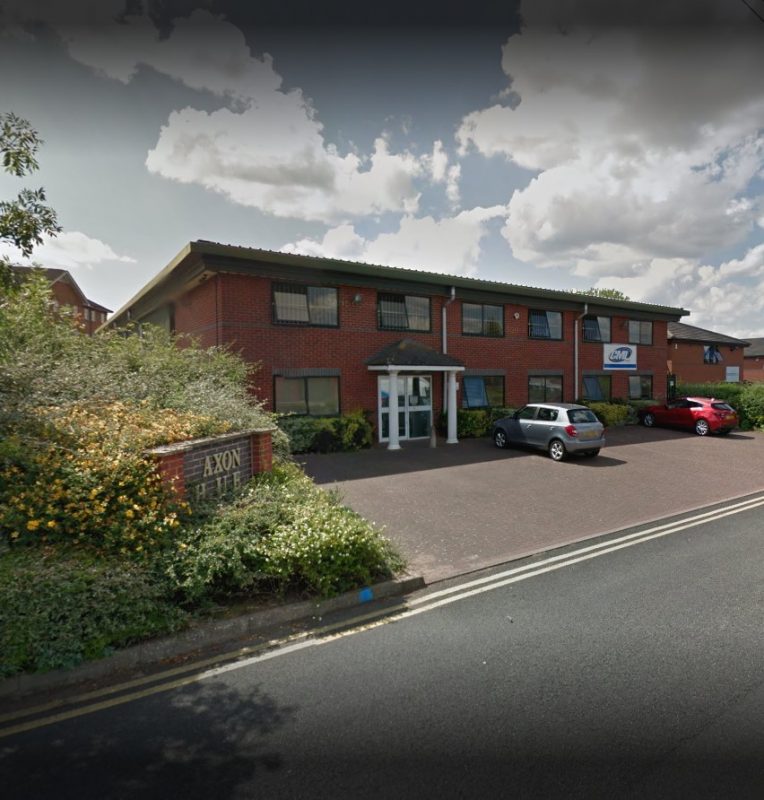 Operating from a modern 20,000sq.ft warehouse, located within the centre of the UK, along with a satellite office in the south of France, and another in Germany, CML Distribution is strategically placed to service efficiently the UK and Europe's hobby trade in an ever-demanding marketplace.
Back then they started life with the Team Losi and Yokomo range of competition r/c cars. Pro-Line race accessories quickly followed, a brand that still plays an important role within CML today. Changes in the early nineties resulted in CML becoming agents for multiple World Champions Team Associated, a brand that has grown consistently with CML over the last 20 plus years.
Having started business within the high-end competition radio control car scene, recent years has seen CML expand into all sectors of the r/c scene. Now you can browse over aircraft models from Dynam and Famous Model, drones from Hubsan, entry-level ready-to-run cars from FTX or accessory lines such as Sävox, Fastrax and Etronix. In fact, with over 50 different global brands imported and stocked by CML, you can browse our website for hours!
CML does not sell direct to the retail end-user. This is a conscious decision to help them focus and concentrate solely on importing and distributing to the wide network of retail hobby outlets they supply throughout the UK and Europe. Their model shop finder will help you locate a dealer near to you in seconds.
Furthermore within the pages of this website you can locate full resources on their products, availability, livestock, due dates and more. Look out for further information on spares, tuning options, manuals and various informative articles centred on our brands or linked to specific products.
CML are proud to work with many of the top name manufacturers in the RC and Model Hobby industry.
Back in May 2004, Kendall and Kelly Bennett embarked on a mission to build an online RC store that provides an exceptional customer experience. AMain Hobbies offers a wide selection of RC Planes, RC Helicopters, Drones, and RC Cars/Trucks, along with industry-leading customer service and support.
In May, 2004, Kendall and Kelly Bennett started AMain Hobbies out of their 2-car garage in sunny Chico, California. Kendall, with his passion for RC hobbies, having a software engineering degree and experience running a successful software development company, decided to start the company of his dreams. Kelly, coming from an extensive customer service and human resources background, pitched in with helping customers by phone and filled orders, while Kendall worked his wizardry with the website.
The company grew quickly; mostly from word of mouth of RC racers on forums. AMain gained its quality reputation by maintaining a broad selection of inventory, delivering excellent customer service, providing expedited shipping at reasonable rates, and giving back to the RC community by sponsoring races and charitable events.
AMain Sports & Hobbies' mission is a commitment to sharing the fun, camaraderie, and joy of sports and hobbies with everyone. Whether you're new to the hobby, or an extreme pilot, basher, or hardcore racer, you can rest assured their team of passionate experts and professionals will check, double-check and triple-check your order, and provide the best before- and after-sale support in the industry.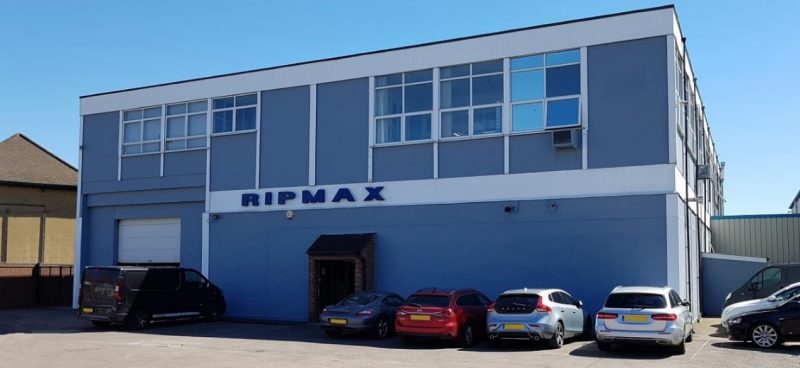 In 1949 Ripmax first opened its doors as a Toy & Model Shop based in Camden Town. Focusing on the popularity of Radio control, the co-founder, Max Coote, decided to concentrate on design and sale of exclusive lines of modelling goods, primarily accessories for model boats.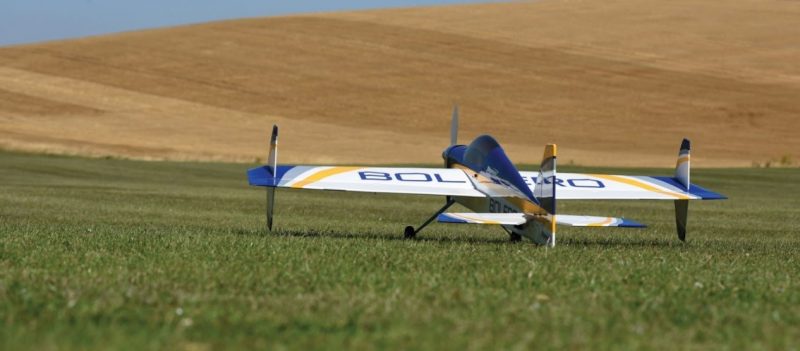 'Everyman's Model Shop' as it was known soon became recognised as the 'Radio Control Specialist', and it wasn't long before Max was looking at manufacturing and supplying to the model trade direct.
Constantly meeting the public demand, Ripmax grew from strength to strength through the 50s, 60s, 70s, 80s and 90s, acquiring warehousing and employing more than 70 full time members of staff along the way.
Since the merge of two great companies in 2003, Ripmax Plc and Irvine Ltd; Ripmax Ltd have continued to expand their product range and services, giving you, the customer, all the benefits you expect from the UK's Number 1 supplier of R/C.

Website:www.Hobbyking.com
Passion, value and service drive us to bring you the very latest at the best price possible. Hobby King are always developing and sourcing new model products and then bringing them to you at the lowest price possible while maintaining quality, performance and service.
Hobby King's professional team includes engineers from various disciplines as well as designers, R/C aficionados, full time sourcing agents, product testers and a marketing manager. They focus is and has always been on the products, not the hype.The prices are kept so low because of our direct link with factories & our own manufacturing capabilities.
Hobby King make the wholesale but also the retailer. will never go through a vendor or middle man, the savings are always passed on to the customer. Being a low-profit organisation, HobbyKing is often unable to further discount its products, however, they do price match all our products! They feel their postage pricing is as fair as possible and delivery speed well within customers expectations.
Customer service is their top priority, and while some issues are beyond their control, they do their best to ensure customer transaction exceeds your expectations. 
At last, if you really want to know who is manufacture the drone, the RC cars, and others RC toys in China, please contact us.
Tony@TonySourcing.com