first store improvement ideas, sales skill!
Toy stores must develop their sales techniques if they want to survive in a cutthroat industry. It is crucial for store owners and sales employees to improve their capacities to draw people, drive sales, and keep repeat customers as the demand for toys rises. This article will give you some tips on how to boost toy store sales as well as some store improvement ideas.
#1 Marketing and promote the goods and toys store to attract repeat customers.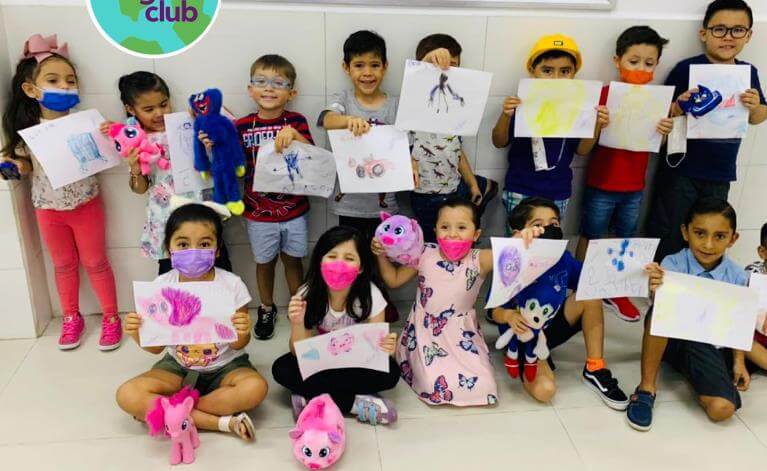 Customers are highly sensitive to toy prices. To attract their attention, consider offering a low-price promotion during the first week of your store's opening. However, the real success of a store lies in turning customers into repeat buyers. Therefore, it's important to provide benefits to customers while running your business.
Choose promotional products wisely. Select items with high value and profitability as your main promotional items. Set the promotional price slightly higher, around 10%, than the regular price, allowing for a significant discount without hurting the store's profits too much.
Holidays like Spring Festival, Christmas, May Day, Children's Day, and National Day are popular times for parents to take their children out to play. These occasions also present great opportunities for toy stores to reach out to existing and potential customers. Make the most of these holidays to boost toy sales and engage with customers. Take advantage of these opportunities to take your store's sales performance to the next level.
#2 Increase your toys store traffic
Regularly arrange your storefront display according to the promotion theme.
Create small posters highlighting the unique features of new products.
Display discount information in a thematic manner, either on the storefront or using display racks, making it easily visible to customers.
The design of your display window is crucial for attracting customers, so make sure it's eye-catching and appealing!
#3 Improve customer interaction skills
As a salesperson, seize every opportunity to interact with customers. Remember, each interaction could lead to a sales opportunity. When customers are browsing toys, pay close attention to their actions and areas of interest, and be prepared to strike up a conversation.
3.1 Assess customers' buying intentions
Instead of blindly introducing products, ask customers about their preferences while showcasing items. Narrow down the range of potential purchases by actively understanding their needs to provide accurate recommendations.
3.2 Guide customers in choosing suitable toys
Many customers may not have a clear idea when selecting toy products, relying on your guidance. Ask them about the type of toy they need and its purpose to offer valuable advice.
To change customers' attitudes, start by understanding their needs, devise strategies based on those needs, and then aim to alter their perceptions.
3.3 Highlight the unique selling points of the products
As a salesperson, it's crucial to be familiar with each product's features and unique aspects. Explain the toy's functions, quality, and the benefits it offers to children or players. Show how it fulfills customers' needs.
Tap into customers' desire for high-end and trendy toys by emphasizing educational effects or popular characters.
As a toy salesperson, your ability to address customer concerns, provide hands-on experiences with the toys, answer questions, deepen their understanding and preferences, and ultimately achieve successful sales, determines your effectiveness.
3.4 Encourage customers to participate and try the products
If store staff only talk about toys while customers passively listen, the information will only leave a small impression. However, involving customers and letting them try the toys significantly enhances their experience. Toy sales involve both buyers and sellers, so it's crucial to not only explain the benefits but also provide opportunities for customers to interact with the toys. Encourage customers to touch, play with, and share their opinions about the toys. Experiential marketing is becoming more popular, and encouraging customers to participate and try toy products is an effective approach.
Sales Tips:
If you know a particular toy doesn't have many standout advantages, focus on highlighting its large size and perceived value. This unique aspect can be a powerful selling point. For example, if customers are buying the toy as a gift, a large and impressive-looking toy can instantly satisfy their desire for something grand, making them more likely to consider purchasing it.
When introducing a toy, hold the product, provide explanations, demonstrate its functions, and translate those functions into benefits for the customer (such as gifting, fun, affordability). This approach captures the customer's attention and encourages them to pay closer attention to the toy's details. By arousing their desire to purchase, you can achieve successful sales.
While persuasion is often seen as a crucial sales skill, it relies on a thorough understanding of the product's features and advantages. Highlighting strengths and addressing weaknesses will make the toy more appealing to customers.
As a competent toy salesperson, it's important to know how to build customer relationships and use language that resonates with them. Learn and apply techniques that help your product find its rightful place in the hands of customers.
#4 Reducing Returns and Complaints
Opening a toy store may not be difficult, but sustaining profitability is the real challenge. To succeed, focus on building consumer trust and loyalty.
"Developing consumer trust and loyalty is crucial for a toy store. Repeat customers may represent a smaller proportion, but their spending often accounts for more than 50% of the revenue. Once customers trust the Cabo brand, they will be willing to spend more in our store."
Repeat customers will continue purchasing if they trust that the toys provided by the store are safe and backed by reliable after-sales service.
To earn high ratings from consumers and gain their trust, the toy store needs to plan carefully, establish a strong brand image, and prioritize toy safety.