Making toys is a complicated process that starts with the idea and ends with the finished product. At every step, you'll need to talk to a network of experts.
You need to know a lot of technical stuff to make your trip easier. If you don't know where to start, you're in the right place.
Read on to learn how to make your own toy.
#1 Make A Plan The first step in making a toy is coming up with an idea.
This part of building a business is hard for many entrepreneurs. You might want to give your basic idea a hard test to see if it works. When coming up with a great idea, you should keep these things in mind.
Does the idea for the new toy make sense, and will it sell well?
Before you can get into a toys market, you need to know what it's like. At the International Toy Fair in New York, the industry shows off more than 7,000 new ideas every year.
About 1,000 of these 7,000 ideas were made by experts who had access to a lot of information. All they do is make fun toys.
Toys aren't for everyone, so it's not easy to start playing with them. A lot of research and hard work are needed to get a good product on the shelves.
1.1 How do you know if your idea is good?
Start by doing both formal and informal research. Read trade magazines, especially ones that come out right after toy shows. This can help you figure out if your idea is unique and what the current trends are in your field.
Even though it's hard to predict future trends, you can come up with a market-driven idea by looking at how things are now. You can use the search term "toys, games" to find articles in the EBSCO database. We're going to look in stores next.
You'll find everything you need, from chain stores to small shops. Make sure to come back when new products come out. Usually, new products come out around the holidays.
Check out the toys' packaging, quality, and how they are sold. You'll know what to do after reading this.
Once you've decided that your idea for a toy is unique and sellable, you need to find out if people like it.
When parents and toy companies buy a toy, they look for certain things. If you want your idea to be taken seriously, you have to do these things.
To find out how much your idea is worth, you need to ask these questions:
How long does the toy last?
What's up with that thing?
Does it make sense to follow all safety rules?
Does this toy appeal to kids?
Is there space for improvement?
The first few questions are pretty easy to answer. You can't just make toys; they have to be fun, last a long time, and be worth a lot.
Use the Small Business Administration's free website, Understand Your Market, to learn how to come up with an idea that will sell.
It's important to have room for growth.
If you can make brand extensions, toy stores are more likely to like your idea. If you can make more than one toy every season, it's easier to sell an idea to a toy store.
1.3 Is It Cost-effective?
Make a model to see if it's worth the money.
You can figure out how much it costs to make a prototype by using different ways to keep track of money.
The price must be about the same as other products on the market in the same category. If your price is low enough, you'll be able to sell your product.
Depending on what kind of toy you want, you might have to talk to a toy maker to get an idea of how much it will cost. Toys made of plastic or that need complicated processes need to be made by a toy manufacturer.
To make a toy at a reasonable cost, sell it at a competitive price, and make a profit, you should think about the total cost of the project, from making the toy to selling it.
There are rules and regulations for making sure that new toys are safe. Industry trade groups like the Toy Association, which keeps toy safety standards up to date, can give you more tips.
Depending on what you're doing and where you are, there are different safety rules to follow. Once you know who your product is for, you'll know exactly what standards it needs to meet. When making a toy, the safety of the kids is the most important thing.
1.5 Are you protected by the law?
Patents and trademarks are legal protections. Learn about them so you can make your own toy. The first step in getting a patent is to do a patent search.
Lawyers look up patents to see if someone else has already patented the same thing. Without this step, you can't do market research because toy companies will patent toys that haven't hit the market yet.
You can get a patent on your own, or you can hire a lawyer to do it for you. It will take some time. To get a patent on your own, you'll need to take classes on patent law.
1.6 Figure out who you want to reach.
It's important to know who you're writing for. Find out what age group and gender your audience is, as well as what other things they like to do.
If your child likes to play with dolls, he may also like stuffed animals. Marketers and people who make packages need to know who they are trying to reach.
Marketing and packaging will work better if you divide your target audience into groups based on what looks best to them. This will help you figure out a fair price and how much it will cost to make.
#2 How to Get Started Making Toys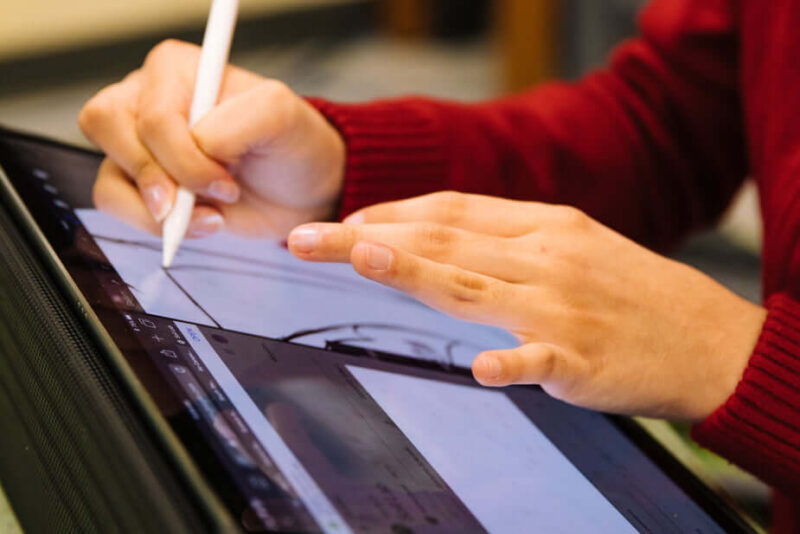 There is a step-by-step guide to the process of making toys. We have all the information you need about brainstorming, mass production, and more.
2.1 Draw up the plan
Once you have an idea and know who you want to reach, you can make the design. To help you learn more about how toys are made, we've put together a step-by-step guide.
2.2 Think about it in detail
A brainstorming session will bring your hard work to life. Figure out how the toy will look in the end and work on the small details. You need to think creatively, work in the field, and do research.
With the help of the brainstorming session, make a plan for the future. If you're not sure what to do, you should always go back to your brainstorming session.
2.3 Draw the Toy
Sketches can be done by a professional designer or by yourself. All of the ideas from the brainstorming session will be put into this design.
Think about things like size, color, and difference. Try making stuffed toys and figurines to see what you like. Try out different ways to say things and write.
2.4 Draw it in three dimensions
Once the sketch is done, we'll make a 3D model. Using software like Zbrush, you can make realistic models of what your toy will look like when it's made. Pay someone else to do it for you. Professionals will make better examples for presentations.
You could also hire a wax modeler to make a three-dimensional version of the toy. For the time they put in, wax modelers get a bad name.
A 3D program is slower than a wax modeler. If you have a physical model, the next step in making a toy, called prototyping, will be easier.
2.5 Make a model of it
In order to make a toy, it's important to know how to make a prototype. A prototype can help you sell your idea to a manufacturer.
You can also use it to figure out how much material you'll need to make the toy.
When making a prototype, there are a lot of things to think about:
figuring out how the toy will be made, making a mold, and deciding what materials will be used;
Before you can decide how the toy will be made, you have to decide how many molds you'll need. A mechanical engineer is needed for this step. To successfully make a toy, you need to know a lot about physics.
By putting a toy inside a metal box, the resin artist makes a silicone mold. After about 12 hours, the toy will be available. After that, you can use the hole to make more toys. Silicone molds are the best way to make things out of polystone, polyresin, or resin.
For toy factories to make a lot of plastic toys, they need to make metal molds that will last longer. If you want someone else to do the math, that is a technical step. Your idea can come to life with the help of the 3D drawing and sketch.
Metal molds are strong because they are made of alloys of steel, aluminum, copper, and magnesium. With these molds, you can make a lot of toys at once. It costs more to use the molds.
You can save money by making your toys from different molds. Toys can be made with many different kinds of molds. It depends on how much detail you want and what kind of information you want to include. You could use injection molding or rotational molding.
You should decide what fabrics and fillings to use when making soft toys. The cost of stitching can be spread out over these things. Making figures out of plastic or resin is more complicated than making soft toys, but it costs more to stitch.
2.6 Find a factory that makes toys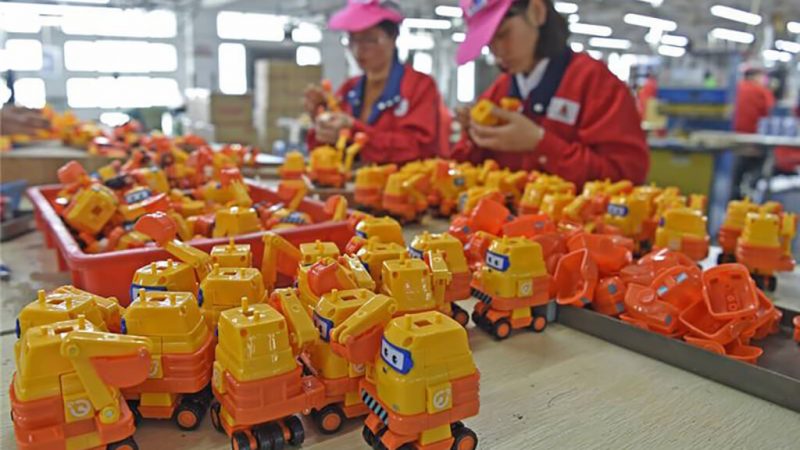 Talk to a factory if you want to make a lot of things. You can find wholesale toy manufacturers at toy fairs and expos. Getting help from a toy store might speed things up. Most stores that sell toys have long-term contracts with wholesalers and factories that make toys.
When it comes to finding a factory that can meet their needs, independent toy makers have a lot of options. China is one country that can make toys for other countries. There are a lot of toy industry expos in China that can help you choose:
China Toy Expo • Hong Kong Toys And Games Fair
Before outsourcing production to a contractor, you need to do fieldwork to make sure you can trust them. To make a toy that is safe and lasts, you need a factory that meets all your needs.
Use this list to help you choose a factory:
If the factory has the molds, can it make the toy?
Is there enough space on the assembly line if there are more than one mold?
Are there strict measures in place to control quality?
Is each new batch of toys that goes out always checked for safety?
Do they meet your specific needs for packaging?
Once a factory answers your questions, you should read reviews from other customers to see if what they say is true. So that you can sell the toy in many places and make the most money possible, you must meet international safety and quality standards.
#3 Keep up the supply chain for making toys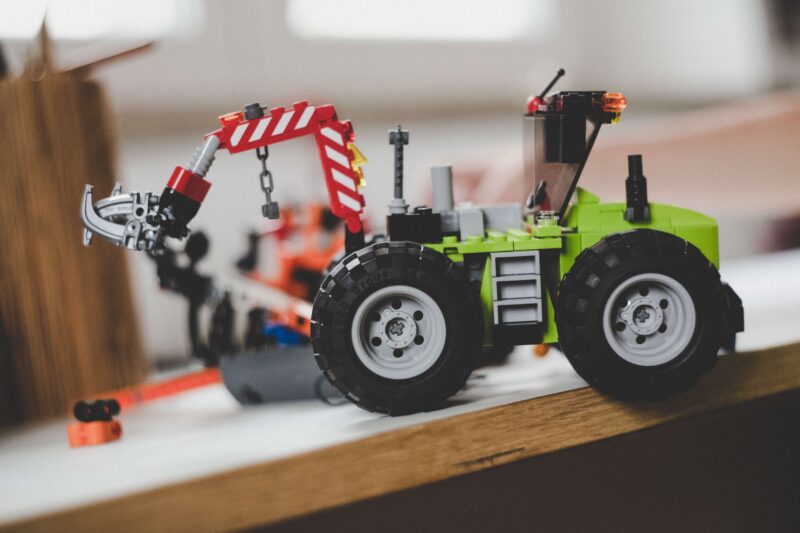 You know everything about how toys are made at this point. We would be wrong not to talk about the supply chain. To make a successful product, you need to see the big picture and know how everything works together.
What you should do is:
3.1 Making plans for making toys
Before you can start making things in large quantities, you have to:
putting together a plan
Putting together a model
Finding a place to make things
3.2 Procurement
Once you have a plan, you need to figure out what raw materials you need and where to get them. This step will be different depending on what kind of toy you want. To get the things you need, you need to get to know your suppliers.
Competitive bidding and analysis of the investment-to-profit ratio help manufacturers get the tools, services, and resources they need.
3.3 Manufacturing
In order to make a toy, you need materials, machines, analytics, and other skills. Supplyia knows a lot about the subject.
Some of the most important steps are:
Planning for demand
Find the slow spots in the process.
Analysis of throughput accounting
Management of performance and output
3.4 Delivery
You need to think about how you will do it. What matters is what you like. Cross-docking is one way to make the delivery and storage process more efficient.
Here are the most important people in the process:
Wholesale dealers
Retailers
Dealers have a big impact on the outflow of inventory because they are in charge of it. If you work alone, it can be hard to build long-term relationships and figure out how and when to deliver things.
3.5 Retailing
Retailers are important because they are the only people who talk to your customers directly. Retailers need the right amount of incentives to put more of our products in their stores.
To figure out a good profit margin and where to put promotional shelves, you need to look at the incentives retailers get. The stores get paid to put their stuff where the customers are.
3.6 Comments
Setting the price, making it easy for customers to return items, putting products in the right places, and meeting customer needs all require careful analysis. Every step is based on a thorough look at how customers act, CRM data, and other factors.
You'll need a plan for returns and products that don't work. Customers are happier when they can get their money back.
Pay as much attention to these things as you do to any other process if you want to do well in the long run.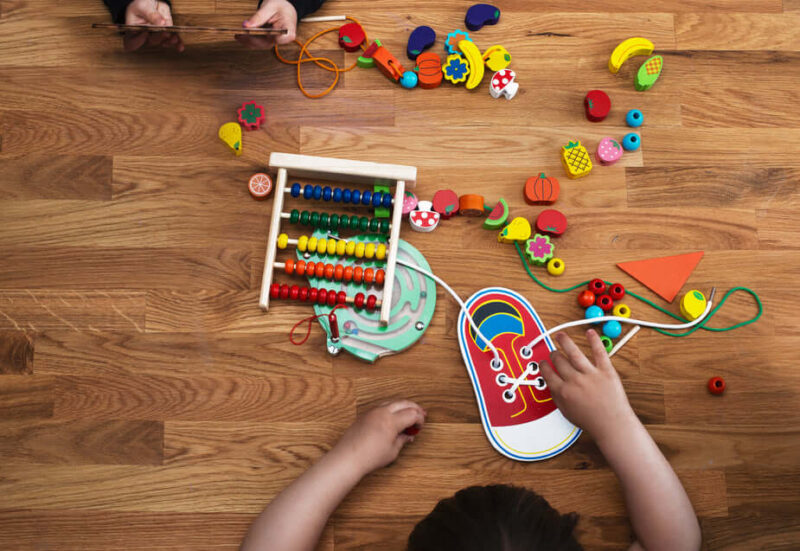 It's hard to get a sense of the toy business and the way toys are made. Even the smartest business owner can feel confused by all the choices.
This is where TonySourcing comes in:
Streamline the whole process of making a toy.
Hire professional designers to help you.
Have a constant support system
Find the best factory in the world Keep a close eye on the toys
Don't make common mistakes
Make sure you have the right tools for the job.
Make something that people will want to buy.
Don't waste money.
Find out who you're up against.
Quality goods delivered on time.
In other words, you're right where you need to be if you have a great idea but don't know where to start. TonySourcing can help you make your dreams of making toys come true.