How To do Amazon Toys Sourcing? 
Amazon is the number one sales platform on the internet. More and more sellers are entering the toys market to take advantage of this opportunity. Amazon is good at online marketing and inventory management, but still, lots of sellers do not know how to complete Amazon toy sourcing their products online or offline.
This list will give you the best 6 toy sourcing tips from China to sell on Amazon offline and online.
6 ways:
#1 Toy Sourcing from Alibaba
#2 Toy sourcing from Global Sources
#3 Toy sourcing from 1688.com
#4 Toy sourcing from Yiwu Toys Market
#5 Toy sourcing from Shantou Toys market
#6 Finding Chinese toy sourcing companies for Amazon
#1 Toy Sourcing from Alibaba
As of Sept 2018, Alibaba has 3,000 toy suppliers and over 20,000 toy listings.
You can search for products by keyword in the search bar. Searching for a keyword will return results which you can click on for more information and details. You can browse details about the product and chat with the supplier via the "Chat now" link to contact them. You should be aware that Chinese suppliers are online at different time zones so they may be asleep when you're browsing!
You can leave a message for the supplier and they will reply to you by email when they're available and working.
Important information for toy sourcing from Alibaba.com
Double check all information with the supplier before purchasing!
Information like price, MOQ, and certifications may not be accurate and can lead to a headache if you do not double check before.
A friend of mine, Eve, contacted a toy factory within a week of ordering. She wanted to double check that all toys had a certain certification, but at the last minute, she was informed that only some of the toys have certifications, not all of them.
This is why it's essential to double check information with the suppliers.
Toy Sourcing from Alibaba conclusion:
The Good:
The big platform, it's easy to find suppliers, and variety date for the toys is included.
The Bad: it's hard to choose good suppliers, and hard to use keywords to find the exact toys you want.
Globalsources.com is the oldest and most expensive B2B platform. But for now, you can find big factories and companies on the site. Their supplier fee is 2-3 times more than Alibaba. They always have exhibitions in many different countries so their suppliers frequently attend.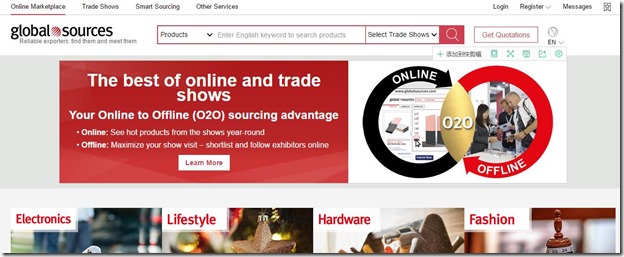 As of Sept. 2018, they have 32,602 toys and 944 toy suppliers.
Unlike Alibaba, Global Sources does not have an online chat. You will need to send an inquiry to them and they will reply via email.
USA and European buyers will prefer toy sourcing on Global Sources because the suppliers are professional and offer better customer service.
If you want to visit toy exhibitions, search Global Sources first to check suppliers.
Toy sourcing from Global Source conclusion:
The good: you can find professional suppliers of better quality
The bad: higher MOQ, not as many toy products (as compared to Alibaba)
As a buyer, you might run into some problems with toy sourcing:
Many people use Alibaba and Global Source to search for suppliers and products, but it can be quite frustrating:
● MOQ (minimum order quantity) is quite high
● Toy photos might look good on the website, but when delivered the quality is poor
● The suppliers English skills may make it difficult to smoothly communicate, and even "good quality toys" might be hard to understand
But we will describe better toy sourcing methods below
#3 Toy sourcing from 1688.com
If you aren't Chinese, you might not know this website. It also belongs to the Alibaba group, B2B for international buyers, while 1688 is B2B for Chinese national buyers.
This is a great toy sourcing site for Chinese agents.
The website is only available in Chinese because it is used for Chinese buyers. But, using this site you will find even more products with a very low MOQ.
First, use Google translator to translate your keyword from English into Chinese:
Then copy the Chinese keyword into 1688's search column,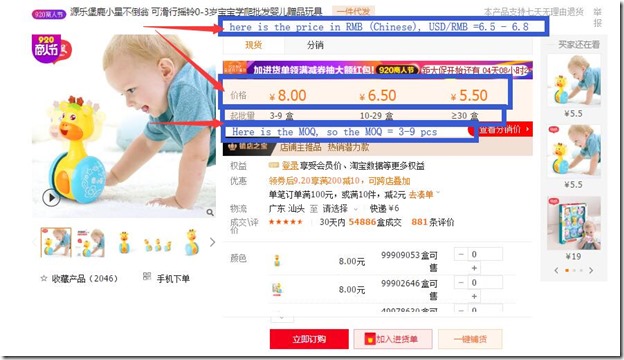 As you can see, the MOQ is just 3-9pcs.
With a low MOQ, it's easy to use Amazon to test whether the item is a good sale or not.
Toy sourcing from 1688 conclusion:
The Good: good prices, good MOQ
The Bad: no English version, cost time to translate, to make a delivery you will need a Chinese agent to help.
#4 Toy sourcing from Yiwu Toys Market
Yiwu Toys Market is the largest wholesale toys marketplace in China. Toys are also one of the strongest industries of Yiwu. You can find all big Chinese toy brands like ULTRAMAN from Guangdong and GoodBaby from Jiangsu. Of course, you'll also see tons of smaller brands and local non-brands.
Yiwu Toys Market has ALL KINDS OF toys including
● Regular toys — 1000 suppliers
● Electronic toys—200 suppliers
● Inflating toys – 200 suppliers
● Fabric plush toys – 400 suppliers
Besides the huge variety, fast updates are another advantage of Yiwu Toys Market
For example, Balance scooter and Spinner toys were HOT in 2015 and 2017. New designs arrived at Yiwu Toys Market every week, if not every day!
Benefits of toy sourcing from Yiwu Toys Market
Low minimum order quantity:
MOQ=1ctn/item. Free delivery (to a Yiwu warehouse) usually requires total 5-10 CTN from the same supplier.
Low Price:
Wholesale price also applies for 1 CTN/item. Buyers are paying the same price as 20 ctns. Profitable.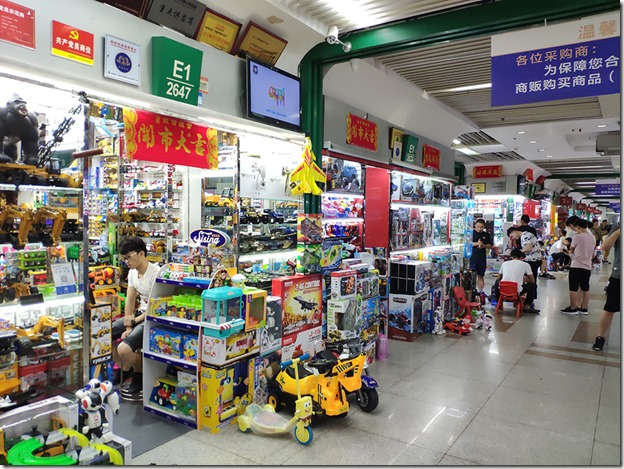 Toy sourcing from Yiwu Market Conclusion:
The Good: you can check real samples, check all different materials of toys at one place
The Bad: the quality might not be good enough to sale on Amazon, it's very easy to get bad review
#5 Toy sourcing from Shantou Toys market
Shantou Toys market has all different types of toys like:
● Building Bricks Toys ( like LEGO)
● Plastic Toys
● Electronic Toys
● Educational Toys
● Board Game Toys
● Baby Toys
● and more!
With 5,000+ toy suppliers and 100,000,000 toy samples,, it is quite easy for you to source any plastic toys here. The toys market is called the exhibition hall, it looks like a supermarket, with a cart to put the samples you want and order directly with factory sale meeting.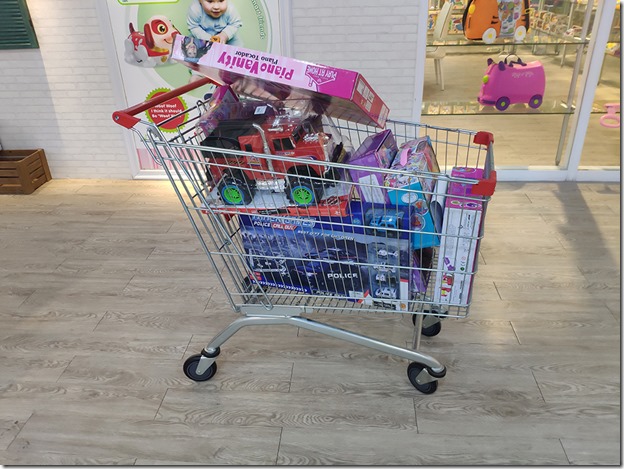 To visit this market you need an approval letter to enter, and a guide with TonySourcing company.
Toy sourcing from Shantou Toys Market conclusion:
The Good: you can find very good quality products here with nice packaging
The Bad: An MOQ of around 5-10 boxes, which is not easy for a starting business to buy
#6 Finding Chinese toy sourcing companies for Amazon
Normally Chinese toy sourcing companies are located in the local market. They know the market well and it's easier for them to source toys. More important, is the toys quality and Chinese toy sorcerers are able to control the quality of toys better than overseas buyers. If there's any problems, they can, they can issue it to the Toys factory /supplier immediately.
If you are selling toys on Amazon make sure they are:
● Good quality items
● Have information labels on the package
● Customized packaging
● Arrange to FBA warehouse
● Fast delivery
A single company that can deliver all of this is perfect!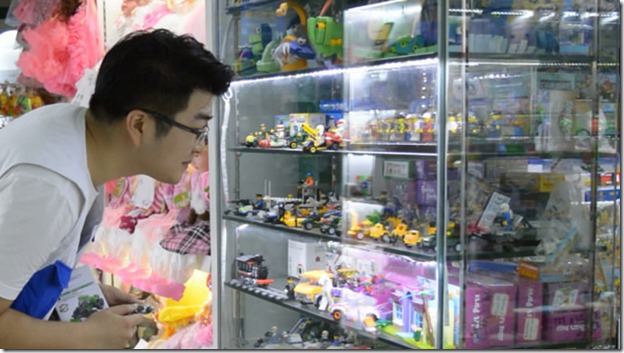 Finding a professional toy sourcing company in China will make it easy for you. They normally charge 5-10% commission on the value of the toys. If an Amazon sale can earn more profit, this commission cost can actually save you time and energy to do even more online marketing on Amazon.