This article will show you China's toys fair in 2019 and tips for visiting toys fair. even, if you can not catch the toys fairs exhibition time, China Shantou local exhibition opened the whole year to visit.
1. China Toys fair in 2019
#1.1 Guangzhou International Toys and Models Exhibition
Electronic electric plastic toy, Puzzle, educational toys, Wooden and cardboard toys, Dolls, plush toys, Building block set, Inflatable Toys, Children's sports toys
Time: 2019.4.8-2019.4.10 ( once in every year)
Website: http://cn.chinatoyfair.com
Place: Guangzhou Poly World Trade Expo Center (广州保利世贸博览馆)
Various toys:
Model: Remote control model toy, Assembled model, Alloy model, Simulation model, Animation licenses and derivatives, Anime image authorization, Animation derivative products
Preschool supplies and equipment: Early education machine, learning machine, Various types of preschool supplies, Preschool educational facilities
Special show area
International exhibition area
Preschool and Recreational Facilities Exhibition Area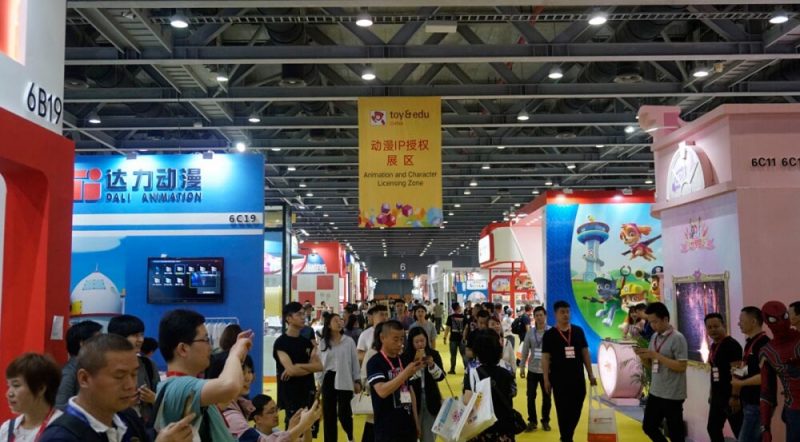 Anime IP Authorized Exhibition Area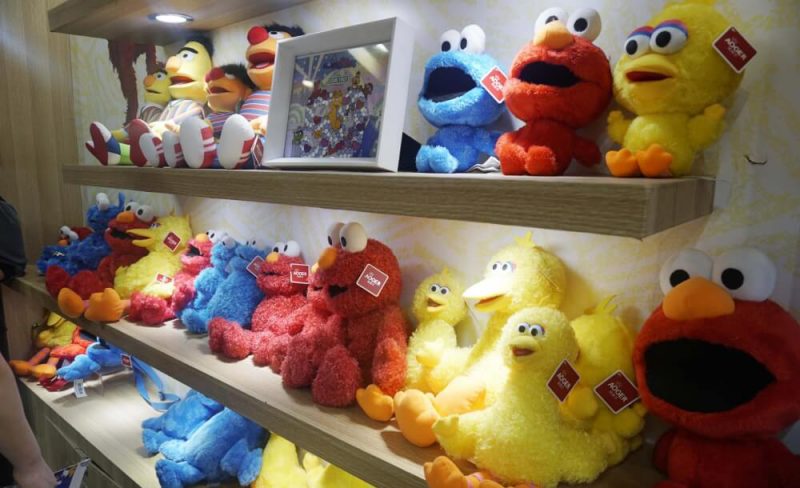 #1.2 2019 The 18th China International Toys and Educational Equipment Exhibition
2019第十八届中国国际玩具及教育设备展览会
Time: 2019.10.16-2019.10.18 (once in every year)
Website: https://cn.china-toy-expo.com/
Quality: 2500 suppliers, 4500 brands
Place: Shanghai New International Expo Centre(上海新国际博览中心)
Toys:
Dolls, plush toys, cloth toys, wooden toys, building blocks, wooden intellectual toys, wooden game toys, wooden crafts, mechanical toys, electronic toys, voice-activated toys, track toys, sports toys, experimental toys, etc.;
Water inflatable toys, toy guns, various balls, kites, outdoor toys, baby carriages, bags, clothing, sports cars, small metal souvenirs, toy books, game supplies, game cards, rubber games, game software, crafts, Children's products, Christmas trees, etc.
Wooden toys, plastic toys, holiday toys, outdoor toys, festive costumes, hats, Facebook, car models, aircraft models, rocket models, ship models, tank models, train models including mountains, model books, etc.
#1.3 Hongkong Toys & Games Fair 香港贸发局玩具展览会
Time; 2020.01.06 ~ 2020.01.09 (once in every year)
Quality: 2021 suppliers
Place: 香港会展中心Hong Kong Convention & Exhibition Centre
Toys:
Sporting goods and playground equipment (bicycles, scooters, sportswear outdoor sports accessories, inflatable toys, and playground equipment and balls, sporting goods, fitness equipment, and instruments)
Big Boy World (car models, train models, aircraft models, and military weapon models, die-casting models, action dolls and dolls for preservation purposes and limited edition and preserved toys)
New Age Smart Toys (application toys and accessories, mobile games, game software design, smartphone accessories, iPhone accessories, smartphone systems, and smartphone applications)
Brand gallery, candy toys, electronic and remote control toys, integrated toy products
Paper and toy packaging, video games, toy parts and accessories, festivals and party supplies
Soft toys and dolls, testing and certification services, action and field games
#1.4 Shenzhen Toy Fair 深圳玩具展览会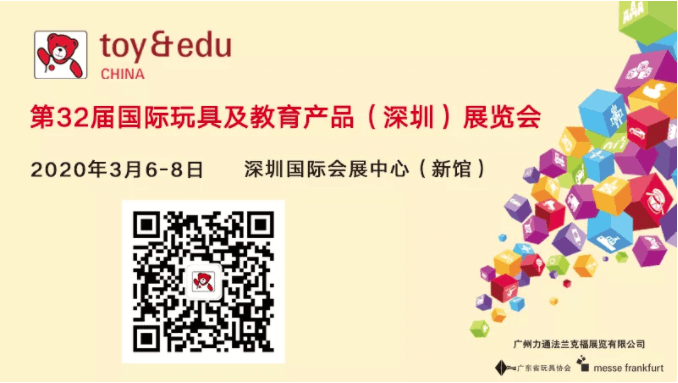 In 2019, this fair was held in Guangzhou Poly World Trade Expo Center (广州保利世贸博览馆), in 2020, this fair will be held in Shenzhen.
Quality: 1068 suppliers
Place: Shenzhen Convention and Exhibition Center, Fuhua 3rd Road, Futian District, Shenzhen (深圳市福田区福华三路深圳会展中心)
Toys:
various toys: Electronic electric plastic toys, wooden and cardboard toys, dolls, plush toys, building blocks, inflatable toys, puzzles, educational toys, children's sports toys
Model: Remote control model toy, assembly model, alloy model, the simulation model
Animation Authorization and Derivatives: Anime Image Authorization, Animation Derivatives
Preschool supplies and equipment: Early childhood education, learning machines, various types of preschool supplies, preschool educational facilities
2. How are China toys fair?
China toys fair will be held in every year with several particular time. They are famous for better quality, a great variety, and most toy brands. Annual year, some major cities will be held and the fairs will attract people from all around the world. Most of the time, they could find the most popular toys at present and they are interested in toys.
3. Why do you need to attend the China Toys fair?
So, in the large fair what have in it? Do the fair what can help in my toy business?
Firstly, the fair has more suppliers in it.
You are invited to visit the fair, you can see many booths. And the suppliers will decorate the booths according to their toys and products. You can see the different and special styles in every booth. Of course, you can go to the booth and play toys. The suppliers will communicate with you face to face though this way, you can get information and details about the toys.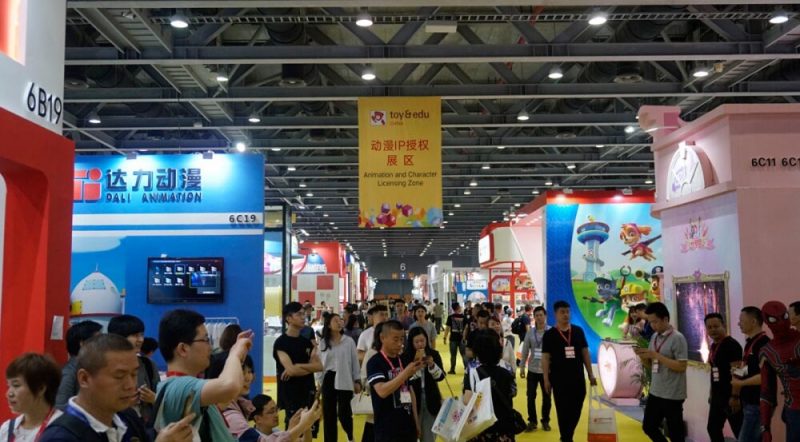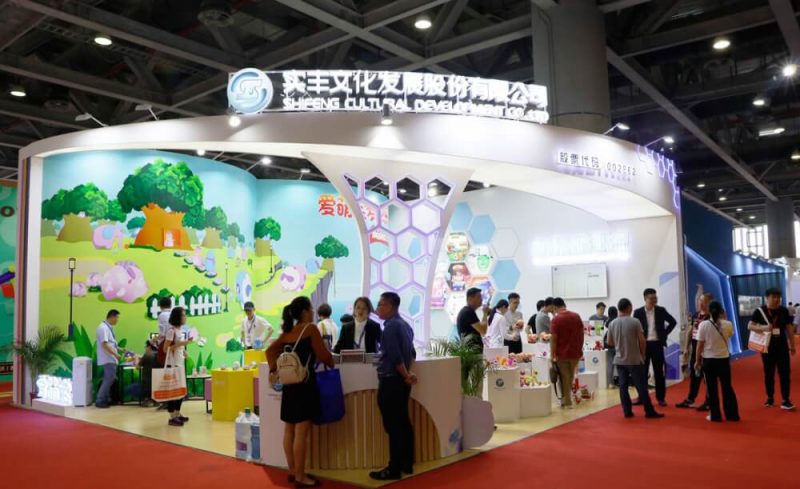 Secondly, there are many famous brands in the fair.
You know toys are many kinds of brands, but why some toy brands can show in the fair. Of course, because of their better quality and some good idea for their toys. So if you want to compare with the other same toys, you can try to travel to this toy fair.
The kinds of brands not only involve one kind of toys but also include the majority of areas, such as educational toys, STEM toys, baby toys, the building block and so on.

Thirdly, the fair can predict the toy trend in the future.
Nowadays, most fairs will add the toys brand from other countries. You can visit the toys' type and you may find the toy market trends. It is helpful for you on how to plan to purchase toys and inspire some good ideas.
4. The tips on the fair
For the credentials, if you plan to visit China's toys fairs in China, you need to prepare your credentials for one month in advance.
For the enrollment, you can enroll in the website, writing the information about yourself.
For the visiting time, every fair has different visiting time, so you need to confirm the time firstly, such as Shenzhen fair, Hongkong fair and so on.
For the traffic, you plan to visit the fair, you may need to know how to go there. You may meet the rush time for the people to go to work or after work, so the traffic is busy.
if you have missed the time for the above toys fair, how to do?
do not worry, below the way we show you are still workable.
just visit the wholesale year opened toys exhibition in Shantou, called Shantou Toys exhibition.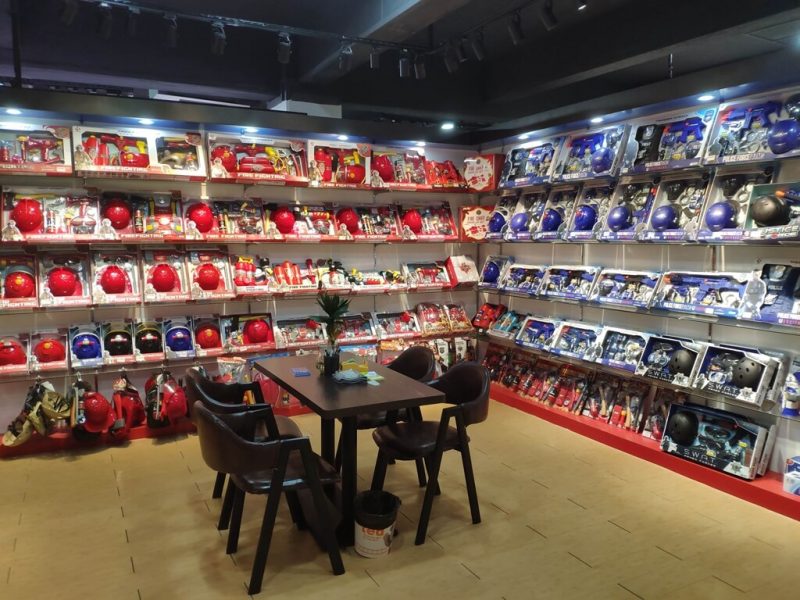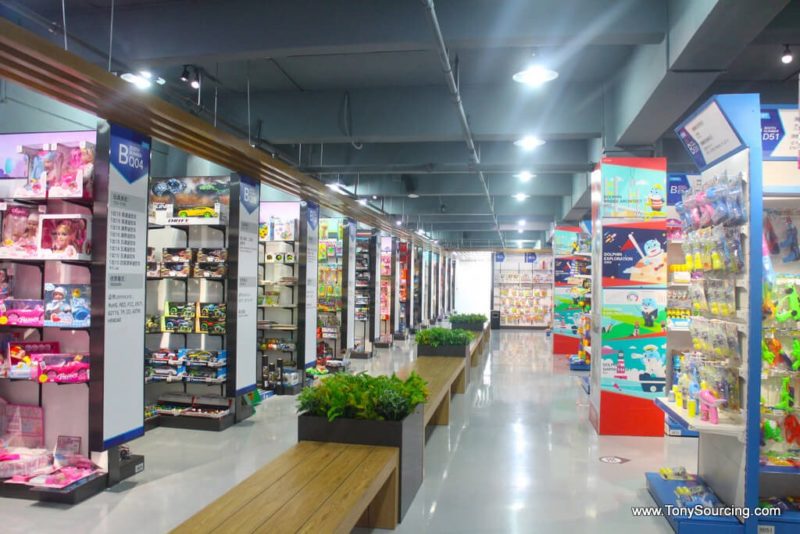 5. Toys fair VS Toys exhibition
[table id=2 /]
According to this chart, you can know what is different between the exhibition, toys fairs like the large "country", and the exhibition like the "cities" in the country. You know how large in the country and it is the same as knowing the market trend in the fairs. You go to the cities in this country and it is the same as you choose more details for toys.
Click here to check the Exhibition video.